The long and interesting history of gambling would not be complete without mentioning the top casinos of the world. Their elegance and splendor truly make them a remarkable sight whether for the average gambler, high stakes player or wealthy socialite.
The Las Vegas and Cotai Strips are gambler favorites, but perhaps there is no more astounding or famous a casino in the world than the Monte Carlo in Monaco. For over 150 years, this single establishment has held the top spot as a premier gambling destination, playing host to super rich patrons with a taste for extravagance and a penchant for serious gambling. The casino's exclusive high stakes tables and privé rooms, premier clientele and 5-star service are quite distinctly a cut above the rest.
The Monte Carlo casino opened its doors in 1863 after Princess Caroline of Monaco considered it a worthy effort to tackle the royal family's problems of debt. It turned out to be more than effective. Over its long and illustrious history, it has attracted high-caliber players from all over world and reaped serious profits.
However, there is one story, which has made the Monte Carlo famous for more than 125 years; involving a roulette wheel and a man with a winning streak that took down the house. CoolCat Online casino is going to share with you the story of the infamous Charles Wells: the man who broke the bank at Monte Carlo.
From crafty businessman to casino bandit
We begin our story with Charles Deville Wells, a crafty businessman and notorious swindler who was active around the late 19th century in England. Wells was known for being an artful negotiator; involving himself in a series of business deals that would eventually turn sour and cause many to accuse him of being a fraud. He held several aliases, and is now widely regarded as the first person to develop the concept of a Ponzi scheme before the term was attributed to Charles Ponzi himself.
A Ponzi scheme is a scam in which victims are coerced into investing in a business or entity that doesn't exist. Ponzi operators recruit unsuspecting individuals by promising that they will get rich quick from their investments. However, the money is never invested and is pocketed by the fraudsters.
Wells started as an engineer, and even held a successful job working for a shipyard in Marseilles for some time during the 1860s and 70s. By 1885 however, he had managed to swindle multiple individuals out of thousands of pounds of their own fortunes by promising them large profits from business investments that they would never receive.
Relocating to Britain, he placed hundreds of ads all over British newspapers seeking investors for his "businesses". His efforts earned him the moniker "King of the Classifieds". In reality, one could suspect that he was looking for money to finance his future endeavors at the Monte Carlo. Despite allegations of fraud, Wells disappeared; he would not resurface until 1891 in Monaco.
Big wins at the Monte Carlo casino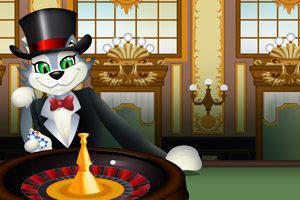 Our story brings us to the French-Mediterranean coastline, to the tiny state of Monaco and the famed Monte Carlo casino.
In late summer of 1891, Charles Wells checked out a room at a nearby hotel, and walked into the casino with almost £4,000 in local currency. After exchanging the money to chips, he proceeded to play marathon sessions at the roulette tables in the casino's Touzet Hall over the next few days. By the end of his run, Wells managed to walk away with £60,000 – 15 times his initial bankroll. Today, this amount would equal a whopping £6 million (or $8.5 million)!
During this time, every casino table at the Monte Carlo had a cash reserve of 100,000 francs. According to orders from Francois Blanc, owner of the Monte Carlo at the time, if any gambler were to win a very large amount of money and the house did not have sufficient funds to pay the winnings, a black cloth would be placed over the table in question and play suspended. A player could collect their winnings once the casino had enough cash on reserve to cover it, thus this is known as "breaking the bank".
What makes Wells' accomplishment so astounding was that he did not manage to break the bank just once, but ten times during his roulette sessions at the Monte Carlo casino. After just three days, Wells collected his roulette winnings and left the casino.
Just how did Wells accomplish this incredible feat? Was he just extremely lucky or was there something else going on? Although, there are strategies how to win in roulette, these strategies take years to perfect, and only accrue small, consistent wins with the risk of loss. Despite the fact that French roulette has a relatively low house edge of 2.70%, there is no guaranteed strategy to win, which makes developing a roulette winning strategy difficult simply due to the unpredictability of the game. Unlike a game like blackjack, for instance, luck instead of skill plays a larger factor in roulette.
Roulette Guide

Perhaps the oldest and definitely the classiest game on the casino floor, roulette has been spinning up thrills since casinos were born. Knowing how to bet when you play roulette is one of the real keys to success. Knowing your payout tables can make a world of difference when it comes to hitting it big.

Read more

Roulette Tips

There are a myriad of ways to increase your chances of winning when you play roulette. Knowing what bets to place, where and when can reduce the house edge and give you the advantage in this classic game of chance. To learn how to place the best roulette bets…

Read more

Online Roulette Bonus

The great thing about playing at online casinos is their chalk full of bonuses, free chips and free spins. CoolCat Casino is no exception. If you're looking to get the most bang for your buck, have a look through these amazing CoolCat Casino bonuses and take your pick of the best!

Read more
Wells' "Roulette Strategy"
Considerable speculation arose following Wells' remarkable wins. Many newspapers dismissed them as merely a publicity stunt, yet Wells himself claimed that he had discovered an "infallible system" on how to win at roulette.
Whether it was extraordinary luck, flawless roulette strategy or simply cheating the casino, the house paid Wells his winnings. Some experts believe that due to Wells' background as an engineer and fraudster that he had possibly formulated a method for spotting faulty roulette wheels at the Monte Carlo casino.
It is possible that after careful analysis of the outcomes for each wheel, Wells would gamble on the ones that "favored" certain numbers or colors. Once Wells had the faulty wheels mapped out, he would place sizeable bets at each table according to carefully timed intervals; thus capitalizing on where the ball eventually would land.
Although this theory has not been proven, the possibility cannot be ruled out. For instance, Gonzalo Garcia Pelayo implemented a variation of this in Spain nearly 100 hundred years later. He and his team exploited certain roulette wheels at casino in Madrid in order to gain an advantage over the house. Although their technique was considerably more advanced, essentially the idea was the same.
Whatever the case might have been, Wells' reasoning for claiming to have an "infallible system" was surely a way to convince wealthy investors to back him due to his waning reputation as a trustworthy businessman. He needed to convince others that he possessed the smarts to create a sure-fire winning roulette strategy, which proved his prowess not only in gambling, but also in business.
Wells' Legacy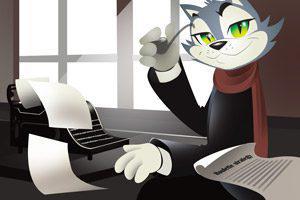 Supposedly, Wells was not the first person to break the bank at Monte Carlo casino. According to the 1901 book Monte Carlo Anecdotes and Systems of Play, author Victor Bethell wrote that a man by the name of Joseph Jaggers managed to break the bank playing roulette some 20 years prior to Wells at the exact same casino! In the book, Bethell claims that Jaggers managed to win more money than Wells using a similar roulette strategy. However, historians dismiss these claims, and add that although Jaggers may have visited the casino, his wins were exaggerated simply due to the lack of credible first-hand accounts. Wells' wins on the other hand have been authenticated, however his exact methods for how he was able to win in roulette still remain a mystery.
Whatever the case, Wells made headlines all over Europe with his incredible roulette win, earning him the nicknames "Monte Carlo Wells" and "the Man Who Broke the Bank at Monte Carlo".
The latter phrase was even popularized in a song at the beginning of the 20th century. Charles Coborn, the man most famous for singing it, made an appearance in the 1933 film of the same name. To modern audiences, the song is perhaps most memorable as sung by Peter O'Toole in his breakthrough film Lawrence of Arabia, just some examples of the notoriety of Charles Wells even long after his death.
Casino hero to captured crook
During his lifetime, Wells wore his nicknames like a badge of honor, and used his winnings to purchase a large ship, the Palais Royal. He converted it into a luxury yacht, which included lavish lodgings for himself and even a ballroom big enough to fit up to 50 guests. A telegram from 1892 indicates that Wells returned to the Monte Carlo in January of that year with a "swarm of visitors" to see if the man could duplicate his efforts on another big roulette win. Unfortunately, he lost. By late 1892, police arrested Wells aboard his yacht, and extradited him to Britain to face charges of fraud in British court for his involvement in a patent fraud. In 1893, he was found guilty on 23 fraud counts and received an eight-year prison sentence, which he served.
By 1910, now a free man, he took on a different name, Lucien Rivier, and set up a private bank in Paris. However, French authorities who investigated the affairs of the bank were able to reveal Wells' true identity.
His scam was remarkable in scale. It is estimated that some 6,000 investors deposited a total of 2m francs (about £7 million or $10 million in today's money) at the Rivier Bank.
Today, Wells is seen as the precursor to the likes of Bernie Madoff and others participating in investment scams. By 1912, Wells was once again arrested, this time receiving a five-year prison sentence.
After the Wells' controversy, the French government introduced strict vetting procedures for all private banks and their owners, which still holds to this day. Unfortunately, for Wells, he died under mysterious circumstances in 1922. However, his legacy remains and he is remembered as the man who broke the bank at Monte Carlo.
Conclusion
Do you think that you have what it takes to break the bank? Perhaps you need a little winning roulette strategy of your own! Well, lucky for you, CoolCat Casino has an excellent collection of some of the best online casino games. With over 220 casino games to choose from, we're positive that you won't run out of options to get your bankroll in the positive, if you catch our drift.
We offer different exciting versions of roulette, as well as an array of other spectacular table games such as craps, baccarat, blackjack and many more. Our specialty games like Keno and Treasure Tree are also a hit, and are sure to get you fired up with their big payouts. You can choose to play using our "Instant Play" feature at no cost or simply sign in with your account, make a deposit and start playing to win real money. Perhaps people will start writing songs about your big wins at CoolCat Online Casino!
CoolCat Winners
Just yesterday, Hannah saw the newest promotion on CoolCat Casino and decided to try her luck with the CoolCat exclusive bonus code, which awarded her 40 Free Spins on Cash Bandits 2.
She started spinning her $25 bets at 5:32 PM, but her first twenty spins only brought in $155.
But then.
She triggered the Feature and won an additional 80 Free Games. She won, $100, $100 and $150 on her first three spins. And that was only the beginning. She won a total of $12,260 in the Feature.