A lot of Americans tend to take casino gambling for granted. After all, Las Vegas is a short flight from pretty much anywhere in the country. And if Las Vegas is too far, Atlantic City is closer. In fact, in many cases, you don't have to hop on a plane. Casinos dot the map in many states, so sometimes all it takes is a short drive, or even a quick bus ride. However, there are still some US States without casinos such as:
Utah
Hawaii
Florida – no commercial casinos, tribal casinos only
New Hampshire
Alaska – no commercial casinos, tribal casinos only
US States without Casinos
It's not a surprise that not every state allows casino gambling. In many states, current laws don't authorize live gambling. Read more about the big ones here:
Utah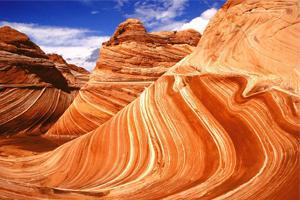 The state of Utah has no form of gambling whatsoever. There are no charitable casinos, no lotteries, and no commercial casinos. They don't even have tribal casinos. And Utah has no racetracks. Nothing whatsoever. This should come as no surprise given the state's Mormon roots.
Hawaii
A popular choice for honeymooners and families alike, Hawaii is a gorgeous state with incredible islands. Each island has its own charm (my favorite is Maui) and you'll find lots of things to do wherever you go. Oahu is fairly busy and home to the major urban hub of Honolulu. You'll find loads of high-end shops and lots to do. But what you won't find is one iota of gambling. No commercial casinos, no racinos, nada.
District of Columbia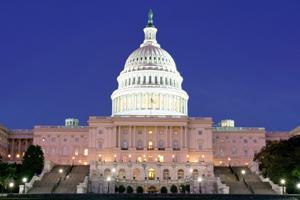 There aren't any casinos in the nation's capital. No commercial casinos, tribal casinos, or even a racetrack. I guess they didn't want flashing lights spoiling the scenic views and historical significance of the surroundings. That said, trying to push a bill through all the political hoops is pretty much a form of gambling.
Florida
Technically, there are some casinos in Florida. Tribal casinos, to be exact. But considering Florida is a huge tourist destination, it seems odd that there are no commercial casinos or resort casinos. There's a big reason why. Disney owns about 90% of the convention space in the state, or a figure just as ridiculous. Many allege that they have lobbied hard to keep resort style casinos out of the state, fearing that even one property in Orlando can put a huge dent in Disney's convention space revenue.
New Hampshire
The East Coast State has tried to legalize casino gambling. In fact, there was a big push earlier this year. Despite support from a good chunk of the population, legalizing has become a non-starter. That could soon change, though, as neighboring states begin to license more and more casinos, including Massachusetts. As dollars leave the state, New Hampshire might want to stop the flow and keep gambling revenue at home.
Alaska
There are no commercial casinos in Alaska. Technically, tribal gaming is allowed, but other than pull tab centers, you won't find much in the way of traditional casino gambling. But when it gets that cold in the winter, who'd want to leave their house anyway? Thank goodness for online casino gambling!
No casinos in your state? Play at CoolCat Online Casino.
Just because live casino gambling isn't in your backyard, it doesn't mean you can't play. Just create a CoolCat Casino account right now for free and enjoy all your Las Vegas favorites from the comforts of home.