Are you the superstitious type? Do you believe in lost spirits condemned to walk the earth in torment while haunting the living? Are you looking for an encounter with the supernatural? Does the idea of a spine-chilling encounter excite you as much a big casino win?
If so, the next time you head to China's land-based casino gambling mecca, Macau, you'll definitely want to check out some of the city's most haunted, spooky sites, guaranteed to give you just as many chills and thrills!
The former Portuguese enclave of Macau, a special administrative region of China, is more than a gambling mecca. From the paranormal happenings at Guia Hill, to the sinister history behind Hotel Presidente, get ready to embark on a mystical adventure through one of China's most creepy destinations, where bountiful stories of the doomed and damned lurk in the shadows and around every corner.
Before you hop on the plane, train, or get in the car, go for a spooky, thrill-soaked ride on Ghost Ship. Check out some wicked witches in Bubble Bubble. Meet up with some vampires in Eternal Love. Find a cauldron of wealth in Witches Brew, or search for brains in I, Zombie to top up your coffers for the trip of a lifetime!
No. 5 – Calçada do Amparo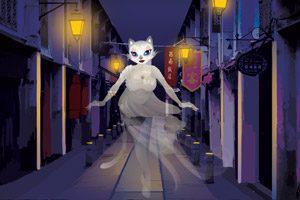 Deep in the heart of the city, the Calçada do Amparo is surrounded by an abundance of natural beauty and spectacular gardens. It's the place many tourists flock to for its bustling street life, as well quaint little boutiques and cafes – but, amongst all its color, as the lights fade, there lies something a bit darker and foreboding.
During World War II, after the Japanese had invaded China, this picturesque street was known as "Cannibal Alley". Due to the acute shortage of food and rations at the time, legend has it that a madman with a distinct taste for human flesh weaved through the shadows of the streets at night, hunting and killing overweight individuals for flesh.
One particular incident, of many, involved a large woman whom, while walking down the Calçada do Amparo late one evening, suddenly vanished.
Legend has it that she was taken to one of the local restaurants, where she was cut her up into bits and used her body as the filling for char-sui-bao (Cantonese dumplings). For many days thereafter, the restaurant was the only one for miles with a supply of fatty meat.
Rumor has it that if you walk down the street at night and listen carefully, you can hear the faint screams of the victims, who were kidnapped and left for dead, before the house in which they were held, for the sake of fresh meat, engulfed in flames
If you fear becoming part of the menu, stick to the day visits and head to the casino floor as evening falls!
No. 4 – Guia Hill
This ancient hill is distinguished for being a hot spot for ghosts for many years. Legend has it, during the 1960s, a young, skeptical police officer decided to challenge the myths involving a running track, which surrounds the area. He proceeded to do a full lap around the hill, holding an incense stick to time his run.
As he approached the finish line, he heard a thunder of footsteps nearby. As he turned around, to his horror, a stampede of ghosts were chasing him!
The police officer immediately dropped the incense stick, and fled terrified for his life. As he glanced back over his shoulder in a panic, he witnessed the ghosts devouring the incense – apparently part of a ghost's dietary needs.
Other folk tales about the Hill involve the many dark tunnels of the area.
In old times, locals used to bury their ancestors in the mountains. Today, parents still threaten misbehaving children that they will be locked away in the tunnels, only for the dead to come and take them away.
That's certainly one way to make us think twice about stealing a cookie from the cookie jar, or cheating at cards!
No. 3 – Nam Van Lake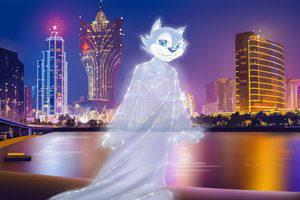 Some of the most enjoyable annual festivities in Macau takes place right here on Nam Van Lake. As well as being a favorite place for local runners, it is also one of the region's largest tourist attractions; surrounded by a multitude of top hotels, shops and famous landmarks such as the Macau Tower and the Ponte Governador Nobre de Carvalho Bridge.
What many fail to realize is that this artificially-built lake is also the place of an infamous suicide that tragically took place here many moons ago.
A man was out for a run one evening along his routine route, when an old woman greeted him, and asked if he had seen a hat. He said he had not, so she thanked him and the man continued his run.
After a short while, he came across the same old woman who stopped him again, and asked whether he had seen her shoes. At this point, he looked down, and discovered that she was not wearing any. He said he had not. She thanked him once more, and the man continued running. This time however, he felt strange.
As he looked behind him, he realized the woman had disappeared. He then looked towards the lake where he saw two legs floating on the surface. He instantly phoned the police.
When they arrived neither the woman nor the mysterious limbs were anywhere to be seen. The next morning when he sat down for his breakfast and newspaper, he discovered a section, which showed the same old woman he had encountered the previous night. Apparently, she had taken her own life at the lake just a few days before.
Perhaps, it's best to stick to running at the casino-resort treadmill!

No. 2 – Hotel Presidente
Another Macau legend involves a young female who was staying in one of the rooms at Hotel Presidente near old Lisboa. She was adamant she could smell perfume every time she walked into her suite, however she wasn't wearing any at the time, and hadn't pack any for her trip either.
She also laid out her cosmetics on the bathroom counter every night, and one morning she woke up to discover they were rearranged, completely out of place.
To her dismay, she later learned that in 1977 a gruesome murder had taken place inside the exact room she had been sleeping in. The story goes that a local man had called an escort service, and when the lady of the night arrived, he killed her and chopped her up into little pieces before flushing the remains of her dismembered body down the toilet.
Despite the horrific and disturbing tale behind this hotel, it has no put dissuaded guests from staying at the establishment. Might we recommend however, staying at the clean, well-lighted venues of Macau's mega-resorts?
No. 1 – Kiang Wu Hospital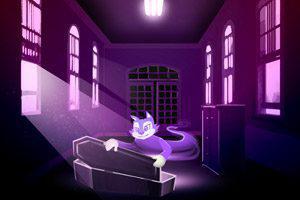 Estrada do Repouso is supposedly one of the most haunted streets in the whole of Macau. It is also the location of the Kiang Wu Hospital. Many years ago, it was a burial ground for the deceased victims of poverty-stricken families who could not afford an official funeral service.
At the time when the state government gave permission for the construction of the hospital, workers had to dig up the remains and transport them into one big coffin to could fill up the graves. Once the coffin had all the bones placed inside, it became apparent that the weight of the coffin was too great for it to be moved, so it remained there.
The disturbed spirits of the departed are rumored to still wander the very same street, to this day, which is why we'll be heading back to our hotel for more casino gaming!
Next time you step out of your favorite casino in Macau looking for even greater, if not creepier thrills, be sure to check out some of the five places above in search of the supernatural, if you dare.
Of course, there are also plenty more hotspots for you to visit in mainland China, for example head to the Forbidden City of Beijing if you want to experience even more ghostly endeavors, such as the Chaonei Church, or the hauntings at the Huguang Huiguan Opera House.
Hong Kong and Shanghai are also renowned for paranormal legends including the disappearance of the brothers from the Qui Mansion, or the mental asylum at the High Street House, both said to be worth a spooky visit.
We suggest sticking to the casino tables, however, for less macabre risk taking and entertainment!
CoolCat Winners
Ted plays CoolCat Casino almost every day, he loves our games and he loves the wins that come with them. Ted also likes playing a variety of games from Enchanted Garden to Sweet 16 and this day was no exception.
He generally starts off betting low and steadily raising his bets according to his wins. Ted started by using code THATSMINE to try out or newest slot game Gemtopia with 30 Free Spins and a 250% No Max Bonus on his deposit.
After winning $900 in Gemtopia, Ted moved on to his personal favorite Purrfect Pets and went on to hit the many features in the game, pushing his balance up by a further $10,000. Finally, he went on to play Sweet 16 where, through the morphing feature, which raises the multiplier up to 12x for every win that is made in a row, he made a cool $45,000. Not bad for his daily dabble on CoolCat.