No, I'm not out of subjects for posts, no. I'm actually responding a question that I keep getting from gamblers who are not online yet: "Laura, but what is so great about online gambling?" Well, let me tell you, I always start to say…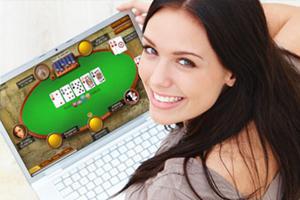 The first GREAT ADVANTAGE of playing online is location, location, location. It not only serves for businesses, but also for us customers (and gamblers.) I can't think of any better reason than the fact that I can wake up and play my favorite game, like if I was in a land casino, while sipping coffee sitting in my bed. I don't need any other reason than that one. But, I know that many of you gamblers need more and I'm more than happy to oblige.
When you play online, your activity history gets recorded. This means that if you have an electrical shortage, you spill coffee over your computer or your kid re-starts your game, your history will be saved.
Most online casinos offer huge numbers of popular casino games ranging from table games such as poker, blackjack, baccarat and others to other casino favorites such as craps, slot machines, roulette and Keno. But not only are there so many games, they are always there. At your fingertips.
With no charge of money or no need to deposit, you can test drive-games. You just download them into your computer and play ahead.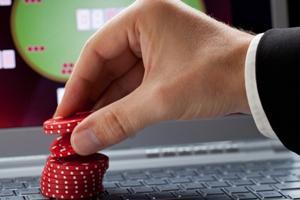 You will also receive casino bonuses when you play online. Some online casinos offer huge deposit and welcome bonuses which can earn you up to 300% or more when you fund your online casino account. When was the last time you were offered free money on money you spent in a land-based casino?
While playing online, you won't have the usual distractions of a land casino. You can concentrate and plan your strategies in the silence of your room.
In the middle of a game, you can go to the bathroom, serve yourself a drink or grab a slice of pizza and your game will be waiting for you right here you left off.
Your spouse or roommate, as long as it's another adult, can also play online as well. It doesn't have to be a solitaire experience. In fact, I know many couples that play each in their computer and compete for best results.
Another advantage of playing in an online casino is the free casino games. Unlike any land-based casino we've heard of, most online casinos offer you the chance to play their range of games for free to see how they all work before you spend a single penny of your own cash.
You don't have to spend extra cash on gas, taxis or valet parking.
My personal choice is to keep playing both ways: during the weekends I go to land based casinos, but during the week, I stay home and enjoy my gambling. It's a matter of comfort!