Bored of run of the mill casinos? You know, like Paris Las Vegas or that new Studio City one that opened in Macau. Yes, yes, these properties are anything but ordinary. In fact, labelling them as extraordinary makes sense. But they're not necessarily strange. The ones on our list, however, are. Big time. Take a look.
Desert Cave Hotel – Australia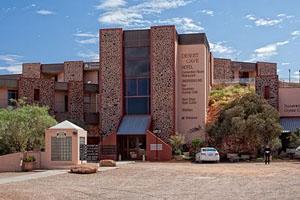 When you play in a casino, you never see the light of day.
Casinos are notorious for not having any windows. They want to keep you inside and gambling, so seeing the outdoors and realizing what time of day it is works against them.
So when you visit Desert Cave Hotel, which is mostly constructed underground, you won't really feel that out of place feeding slots (or pokies as they call them in that part of the world) underground, not to mention how incredibly cool it is to be actually playing inside a cave in the middle of the desert. Don't you think?
Trump Taj Mahal – Atlantic City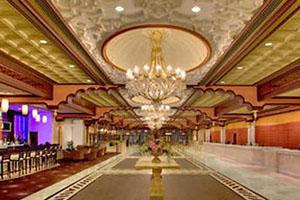 We're putting this one on our list, not because it bears the name of the Republican Party frontrunner, but rather because it is an oddball of a casino in a sea of properties that are really trying hard to win hearts.
Resorts Casino Hotel, which sits next door to Trump Taj Mahal, is investing millions of dollars on renovation and expansion.
The casino is booming and there's an energy in the air. The two hotels are actually connected by a walkway, but passing through it takes you into another dimension.
Most of the Trump property is dead, with barely anyone on the casino floor. Even staff looks miserable (and we can't say we blame them, given the current state of affairs. Still, it's doing better than the next one on our list.
The Revel – Atlantic City
From the outside, it's the crown jewel of Atlantic City. It literally sparkles thanks to the sunlight that reflects off of it.
Revel should be Atlantic City's most successful property. After all, it's only a few years old. But it's not. It's the least successful. In fact, it went bankrupt, was sold to an investor for a tiny fraction of the $2 billion price tag, and now no one is sure what's going to happen to it.
It's out of place in a town that's now on the rebound and the fact that it's a ghost town is why it's on our list.
Bally's – Las Vegas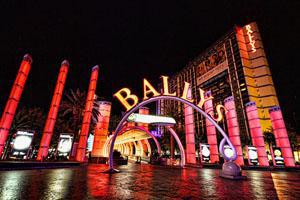 One of the more plain looking casinos on the strip, you might wonder why something like Paris or Luxor didn't make our list. After all, they're more odd looking. There is a great explanation for that and here it is:
The main reason why none of those properties made this list it's because they've got nothing on Bally's.
The Las Vegas landmark is known in some circles as being haunted. Reports of ghosts appearing in the stairwells and hallways are not uncommon. But that's expected given the fact that the site was the scene of a fire in which 87 people died back in 1980.
Palms Casino Resort – Las Vegas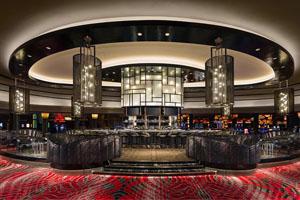 There's nothing particularly strange about Palms Casino Resort. Sure, it's mega chic, designed to appeal to ballers. But in a city of indulgence, it's not necessarily out of the ordinary. But what is strange and odd is the Hot Pink Suite, which is essentially a Barbie dollhouse come to life. If pink isn't your thing, there's also a Hardwood Suite for basketball players and loads more options.
What's your most unusual casino experience?
Have you stayed at an interesting casino you think deserves to be on our list? Drop us a line and let us know what makes your favorite spot so strange.