The list of some incredibly lucky people continue. These people have encountered what are arguably the greatest winning streaks in sports gambling and casino history. Femme Fortuna extended them a hand and for that they will not easily be forgotten. From the inspiration for a film icon, and a retail tycoon with fat pockets to some seriously lucky numbers or boxing legends, we've put together part two of the greatest sports gambling winning streaks of all time.
Sure many of us love to gamble, but it's not the easiest thing world to win big. Yet some people have managed to win big repeatedly, and claim that they've definitively defied the odds, crushed the house edge and gained that critical advantage over the competition. Read our list to find out what lucky souls we've added to part two of our list. Hungry for more? Scroll down below to find out more.
The Real 007 winning streak
Everyone knows Sir Sean Connery as the legendary Scottish actor who helped create the persona for James Bond, the worldly, martini-drinking, tuxedo-wearing, jet setting, and roulette and baccarat gambling 00 agent. However, what many might not know is that Sir Connery was an avid gambler in real life; and at one point in time, if croupiers were asked what the most commonly played number in roulette was their answer would likely be 17. The reason for this is a story that involves the iconic film star, and an astonishingly lucky streak he encountered at a roulette wheel.
In 1963, Connery visited Casino de la Vallee in at town called Saint-Vincent in the Italian Alps. Presumably with cocktail in hand, Connery stepped up to a roulette wheel and decided to bet on 17. Missing, he tried the same number again, and missed again. Finally, on the third spin, still betting on the same number, Connery's bet landed. So he decided to leave his winnings on the table, and with a 35–1 wager stunningly came another hit.
Hitting twice in a row, Connery once again decided to leave his winnings in place, and miraculously, the number 17 came in for the third time in a row (a 50,000 to 1 odd bet). With winnings of about 17 million lire (roughly $215,000 in today's money), Connery calmly collected his chips and walked away in true James Bond fashion. This same number, 17, would appear again a few years later, this time on the silver screen, in the James Bond classic Diamonds Are Forever, starring Sir Connery. It notoriously came to be known in gambling circles as "the 007 bet".
"Lucky" Numbers
It has been stated that Ms. Joan R. Ginther quite possibly could be the luckiest woman in the world. Lottery history is full of mind-boggling examples of winners winning again, but Ms. Ginther has won the lottery a staggering four times. With each payout totaling in millions, most people would be more than happy to land on a single win let alone multiple.
The Texas resident first won $5.4 million from a lottery back in 1993, then had near back-to-back scratch-off wins in 2006 and 2008, winning $2million and another $3million respectively. Finally, in the summer of 2010, she hit a $10 million jackpot from yet another scratch-off ticket bringing her total winnings to $20.4 million! Experts say that the odds of this extraordinary scenario are about one in eighteen septillion. That's a trillion trillion, or a 1 with 24 zeroes after it.
How could someone be so fortunate? The answer might not be as blind as luck. Ginther, a former math professor, graduated with a Ph.D. from Stanford University. Her focus? Statistics. So, it probably comes as no surprise that for someone extremely good with numbers, winning the lottery might not be beyond the realm of possibility (if you know how to hack the system). It would however require incredible effort. Experts have remarked that in order to win, Ginther would have used algorithms to calculate the numbers and variables of tickets in a given area, and would have had to have purchased an extraordinary number of tickets to guarantee hitting a jackpot. Approximately 80,000. And with each costing $20 to $50 tickets, the total would come out $2.5 million ticket purchases. This seems way more likely since all of Ginther's wins came from or near her hometown of Bishop, Texas. So far Ginther has refused interviews to comment on the speculation, but maybe it's because she's too busy sipping cocktails on an island the Caribbean.
Retail Tycoon Almost Breaks the Bank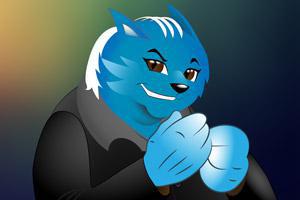 Back in the winter of 2004, one of London's most exclusive casinos in Mayfair, Les Ambassadeurs Club, took a massive hit after an extraordinary series of big wins at the roulette tables by gambling high roller and retail billionaire Philip Green.
Sir Philip Nigel Ross Green, the chairman and CEO of the UK retail conglomerate Arcadia Group, was able to force the famed casino to trigger a profit warning against its own account analysts' projections for the year. Green, an avid gambler and infamous roulette player, bet tens of thousands of pounds on single roulette spins, and due to his extraordinary string of fortune was able to win roughly £2 million ($2.7 million) in one night. Subsequent winnings of his also added up to £1 million ($1.4 million), and due to the handful of other millionaire gamblers matching Green's bets against "the house", the casino lost big. The owner and operator of Les Ambassadeurs, London Clubs International (LCI), issued a warning that its operating profit fell by almost 45% compared to the previous year, simply because of Green's lucky night. That's one serious chunk of change.
How did he manage to do it? Witnesses say Green played a mixed strategy of even-money bets (red or black) alongside straight bets that paid out at 35:1 odds. And thanks to his stupendous luck, he managed to cash out on both! Even if he would have lost, it probably wouldn't have eaten into his savings too much. According to Forbes magazine, Green holds an estimated net worth of over $6.3 billion. As the saying goes, "It takes money to make money".
The sports gambling winning streak
If you like sports gambling you probably know Floyd Mayweather, Jr. who is one of the greatest boxers of all time; holding 15 world titles over five different weight classes during his professional career. This likely boxing hall of famer won every professional bout he ever fought, albeit some controversially, and yet managed to retire with an unblemished and unprecedented 50-0 record. Beating Rocky Marciano's 49-0 record in the process.
Boxing experts and aficionados discount Mayweather Jr.'s final fight, however, against professional UFC mixed martial artist and professional boxing newcomer Conor "the Notorious One" McGregor as official; calling it an exhibition match. But a record setting Pay-per-View audience tuned in regardless to watch the two contenders go at it in the mega-money bout. The winner of the fight? Mayweather Jr. by TKO in the 10th round. The pay off? A guaranteed $100 million dollar check for Mayweather Jr., plus the gross of the PPV buys, making a grand total of $300 million. Not even the biggest high rollers in casino history can touch that number.
Lucky night winning streak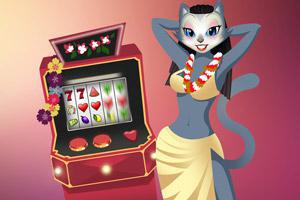 It's no secret that huge casino payouts happen all the time, which is precisely one of the reasons why casinos are so popular. Take the case of the woman who visited Las Vegas from Hawaii and played the same slot machine for three hours with less than $100 before hitting it big and winning almost $9 million on a jackpot. Or another woman who won $680 on a Wheel of Fortune machine at the Palace Station Hotel, who then later managed to win $27 million in a Megabucks jackpot. Tom Breitling, former owner of the Golden Nugget Casino, wrote in his autobiography Double or Nothing about a player, known only as "Mr. Royalty", who walked out of his casino with roughly $4.7 million in winnings, only to come back a week later to win an extra $1.5 million! Who says one win ever has to be enough?
Whatever the case may be, it's anyone's guess when Lady Luck will appear. However, you don't have to go all the way to Las Vegas or your local casino if you want a chance to earn big. We here at CoolCat Online Casino have an outstanding variety of casino gaming experiences to offer you. Do you think you're an astute poker player? Check out our incredible video poker games! Or maybe you'd like to have a spin on one of our 140 dazzling slot machines, we've got you covered. Maybe you'd like to bet Bond-style and throw down on 17 on our Multiplayer Roulette Table. It's just as fun as the real thing! You can choose to play for fun or register to play for real money! So sign up with CoolCat Online Casino and start your own winning streak today!