Video games and slot machines may seem like unlikely companions, but the truth of the matter is that they go hand in hand. The industry as a whole is referred to as gaming, because casino games are just that – video games. There is so much investment being pumped into the online casino industry and so much money is at stake, that casinos want their clients to stay happy and keep those reels spinning. Online casinos try to stay at the forefront of technological advancement and often end up taking tentative innovations and apply them to gambling. By doing this, they effectively introduce and make cutting-edge technology available to the mainstream market. People often look to progress in slot technology in order to guess about the future of video games.
A brief history of slot machines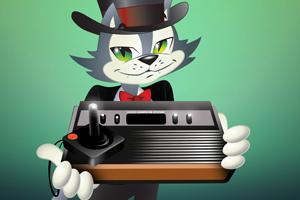 Video games have been a staple in our culture since the 1970s. If you recall the name "Atari", it was the first gaming system with changeable cartridges. This allowed players to invest in a single, high-tech console while still maintaining the ability to play different games with the simple switch of a small game pack. Since then, gaming evolution has been a whirlwind of shrinking technological housing, increasingly high-quality graphics, and an expanding subject matter to cater to the interests of any and all potential gamers – whether it's fighting in a war zone, racing carts on rainbow bridges, or raising little virtual puppies.
People can play games on vintage arcade platforms, on their multiple player console games, or walk around tapping the touch screens of their portable gaming devices and mobile phones. And since video games are so relevant among the larger portion of the population – from the youngest children to parents looking for a little competition – companies are willing to spend a lot of time and money to further develop the technology.
Slot games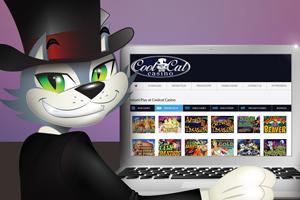 Gambling legislation has come a long way since the heyday of underground betting, way back when in the history of gambling. Since each state is granted the authority to form their own gambling Slots have, understandably, been around for a much longer period of time than video games. The original models didn't require computer technology, instead relying on weights and levers. First appearing in the late 1800s, initial innovations in slot technology moved relatively slowly, introducing things like the addition of reels and the ability to administer payout prizes.
Once computer technology became widely available, slot games started evolving and becoming quite popular at a much more rapid rate, and people started to take the future of video games more seriously. With the advent of random number generators, game engineers could finally introduce slot machines into the world of video games. These slots, which don't actually have spinning reels, but rather a computer display that depicts the movement, were the first step that enabled casinos to bring their most popular games to the internet. Now, you can find your favorites at a number of online casinos, whether it's video slots or specialty games – if you want it, they've got it. CoolCat Casino is a fan favorite and has over 220 casino games you can play, one to fit any and every mood you might find yourself in.
Modern video slot technology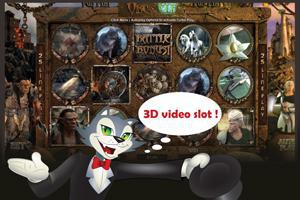 Because slot games are no longer restricted by the mechanics that previously applied to physical slot machines, engineers of these games can get extremely creative. Some of the more common "special features" you may find in any online slot are designed to immerse you in a video game-like experience. Some of the simpler features include moving symbols and animated paylines for certain combinations of symbols. If the game you choose to play has bonus features, then you're one step closer to a full-fledged video game. When certain special bonus features are activated, the game screen is taken over by an animated video and afterwards, you are often diverted to a secondary screen that offers a different bonus game or the original slot game but playing off of a certain number of free spins. Players should learn to maximize the long-term pay of slots games before they're tempted by the flashing lights and video effects. But, of course, technological advancement is moving so fast that there are even newer forms of video slots currently flooding the market.
A popular variation of online slot machines that harnesses the spirit of the future of video games is called a 3D video slot. No, you don't need two-toned, paper-framed glasses to play this game. 3D simply refers to the increased video game quality of this particular type of slot. It offers players things such as interactive elements, themes based on movies or graphic novels, and more complex special features that can be triggered. CoolCat Casino has one of the most popular 3D video slots on the market, called Orc vs. Elf. This game allows you to pick your avatar character, battle it out, and choose which path you want to take on your bonus-driven journey. It's up to you whether you want to cash in or raise the stakes – after a few raises there's no telling how big your fortune will get! If you've never played a 3D video slot before, head over to CoolCat Casino and try a taste of the future of video games!
Play Now!
Future of video games
Slot machine technology has come a long way in a few short years, but that doesn't mean progress is slowing down. On the contrary, people are already looking to the future in the hopes of catching a glimpse into the future of video games. Right now, in the world of video games, all eyes are trained on virtual reality, or VR. VR provides player with an immersion-based gaming experience. A VR helmet transports players to a whole new setting, with an LED screen display, sound-blocking headphones, and interactive controllers or sensors – when you move in the real world, your actions will reflect in the virtual world! The gambling industry is sticking its nose into the VR race right now, working to develop a virtual reality casino that any player can enter from the comfort of his or her own home. Until you have a virtual reality system set up in your house, though, realistic and interactive online slots are a great way to pass the time. After all, you're playing a video game and making money too!
There is only one aspect to technology that will always be certain, and that is the fact that what may feel mind-blowing and modern today will seem like a toy of the past tomorrow. The best thing to do in order to stay on top of the technology's trends and the future of video games is to log on and check out all of the new games and features that are available. CoolCat Casino has some of the most popular and advanced video slot games in the industry that both gals and guys will love. So, all that's left to do is to head to CoolCat Casino and start spinning!
Play for Real Money!