Many of you have asked us to give you tips on how to have a casino themed date either at home or at a casino itself. And of course, we are giving you the tips to have a romantic night with your partner.
While it may be easier to just go to your nearest casino, you may not want to deal with the crowds or noise you'll find there. If that's the case, consider creating a casino night at home instead. You only need a few basic things to make this night a success.
First things first!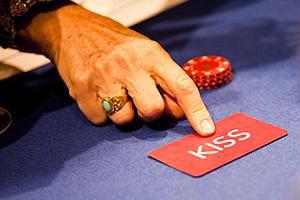 Make sure you have a beverage that you both enjoy or even better, a few different sort of drinks that both of you will sip together. Get enough snacks or set a small buffet of delicious treats you both will enjoy. Make sure the food and drinks are handy for instant gratification while in the middle of your games.
Gambling!
If you're going to gamble, get creative and come up with some fun things you'd both like to bet for. It may be certain chores you want to get out of or it could be a certain number of kisses or massages. Come up with a list together of things and write them on index cards. When it's time to wager, use the index cards as chips. Whoever wins gets the "chips" to redeem at an agreed upon time.
Rewards & Prizes!
While the wagers may be enough, there should be one ultimate "grand" prize you are both trying to win. It can be won by whoever won the most games or however you decide. You are the expert of the best prizes you could win, so make sure you play with this idea! The better the prize is, the more fun you will have.
The Games!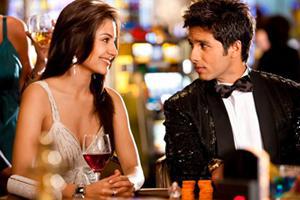 You can't have a casino night without the games! Grab a deck of cards and try your hand at blackjack, poker or any other fun game you both enjoy. With the explosion of new video games on the market you can also try at-home versions of many of the popular casino games. Consider trying Texas Hold 'Em or Clubhouse Games DS. In fact you can even play against each other online at sites like Yahoo! Games.
Going to The Casinos
If you both decide to go to a casino or you, the one planning the romantic night, decide that a casino will be your night's venue, check the tips we have for you.
It's all about the mood, so dress up for an extravagant night together as high rollers. If it's in your budget, consider hiring a town car or limo for the evening for some added fun.
Most casinos also offer entertainment options such as concerts, comedy nights and dances. Check out their schedule ahead of time to make the most of your date night.
Set a budget for your gambling night! It might prevent a disagreement the morning after.
Take turns choosing what you want to play to make sure you get a good diverse range of games.
Ready to rock your night? We hope you are! Enjoy and if you remember us, let us know of its success. We always want to hear from you.