The gaming industry has been changing non-stop for the past two decades. Who would have dreamed of the heights games have reached today back in the days of the beloved legendary arcade games? The gigantic Pac Man, Dig Dug, Space Invaders, Street Fighter, and Centipede machines shrunk and shrunk until they became a simple little downloadable app that anyone with a smartphone or wireless device with internet access can download, sometimes even for free. The birth of the concept of mobile gaming apps have opened up a whole new market. Not just arcade or "conventional" video games are benefiting from this explosion of the market, though. The gambling and casino industry has also expanded into the mobile gaming market. The rise of this new market has provided an outstanding contribution to the computer, video, and casino game industry.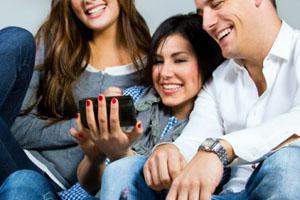 This new development of the entertainment industry has expanded the reach of said industry to an outstanding 6.8 billion people, nearly the entire population of the earth, thanks to the popularity of smartphones. The smartphone boom brought a surge of attention to mobile games, driven by strong consumer demand, and focused on producing innovative new technologies and creative new products. As a matter of fact, PricewaterhouseCoopers, a multinational professional services company, estimates that the global wireless games market will reach $14.4 billion by 2017.
The mobile games genre basically initiated in the early 1990s when calculator companies, such as Texas Instruments, began to embed the now extensively widespread game of Snake. This game captivated so many people that Nokia decided in 1997 to be the first mobile phone provider to include a game in one of its models. In the years since, about 350 million mobile phones offered the same trailblazing game.
The introduction of Apple's iPhone in 2007 altered the gaming industry's playing field in a very weighty and sensational manner, creating a "wide-open" market for third-party titles. This mobile gaming market sports a low barrier to entry for companies and a relatively low cost for the consumers. These market characteristics made it easy for all genres of gaming, especially casinos, to enter the mobile gaming world. Now people can play their favorite games, everything from poker to Angry Birds, whenever they want right on their cell phones.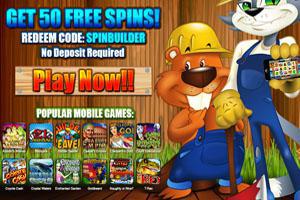 Consumers didn't hesitate to get on board, downloading more than 50 billion apps since the App Store's launch in 2008; now they offer over 900,000 apps. Android is not far behind giving users access to over 500,000 apps, including casino gaming apps.
The market for mobile gaming, as of now, has no end in sight. According to the Entertainment Software Association's 2013 Essential Facts about the Computer and Video Game Industry, 36% of gamers play on their smart phones, and 25% play on a wireless device. The Pew Internet and American Life Project, in the intervening time, found that 46% of US teens play games on cell phones, PDAs, or other wireless devices. Combine that with 71% of teens 12 to 14 playing games on a portable gaming device, and society and the business world has a solid bet on this market for years to come. These kids will probably try a casino app at some point, even.
Cool-Cat Casino has jumped on this band wagon along with the other companies, too: Most of our games are available for iPhones and for Android phones. Mobile gaming is the future of games, and it is happening right now. The convenience and next-to-nothing cost makes mobile gaming as great as it is. If you love gaming as much as we do, then you can appreciate this kind of advancement in the market.