Have you ever dreamed about seeing the rise of Las Vegas, with its flashing lights and hopeful gamblers flocking towards it like moths with pockets full of money? Well, what else could possibly be in this daydream about Sin City's early days? Mobsters, of course! After the gambling women of the Wild West, these guys could be found hanging off the back of a car with guns a-blazing and some smooth talk to be reckoned with, capisce? The history of Las Vegas is steeped in myth and exciting lore, and one of the most famous tales tells the story of a little podunk town in the middle of nowhere that, with a little nudge from organized crime – and a lot of money – turned into a booming metropolis overnight.
How Las Vegas got started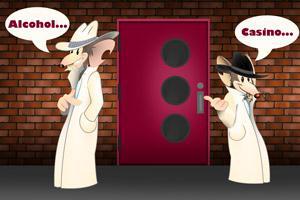 In order to understand why mobsters took such a big interest in developing Las Vegas into a haven for gambling and entertainment, it's important to take a look at how the city was born. Even though the United States has been alive and well for a few centuries now, Las Vegas only came into official existence about a hundred years ago. That gave Vegas five good years of townhood before 1910, when strict anti-gambling laws were passed all over the country. At that time, folks could forget about laying down cards at the poker table without consequences – a small wager like a coin toss to decide who paid for drinks could have landed you in the joint!
If you remember learning about prohibition, then you know people had a hard time staying off the sauce. After anti-gambling and alcohol distribution laws were passed, the fun side of Sin City had to make its move underground. Speakeasies and underground casinos roared with popularity, which helped usher in the star of the history of Las Vegas: Sin City mobsters. At the time, organized crime was known for bootlegging alcohol, and this activity helped mobs get their boot in the door on the development of Las Vegas.
Legalized gambling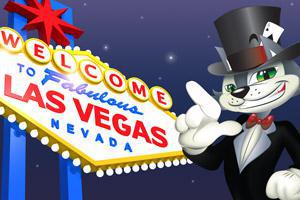 Nevada is famous for being the first US territory to legalize statewide gambling. In 1931, this bad boy state set the stage for mobsters who ran speakeasies to make the change to legitimate gambling businesses. And this happened just in time too, because 1931 also marked the year in the history of Las Vegas that work began on the Boulder Dam just outside of the city. You may know it today as the Hoover Dam, and it was such a mammoth undertaking that public workers were shipped in from all corners of the country.
When these construction workers weren't building up a feat of engineering, they spent their free time being the rowdiest of men. Their temporary home base, Las Vegas, was the perfect place to cater to their entertainment needs with things like showgirls and casino games like blackjack. At this time, the entertainment industry in Vegas stayed small scale. That is, until a famous mobster set his sights on making an oasis in the desert.
Las Vegas gangster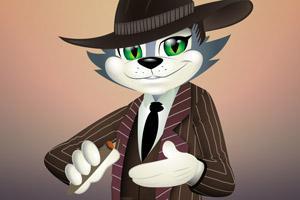 If you've ever heard of the notorious mobster Bugsy Siegel, then you're well on your way to knowing all there is to know about the beginnings and history of Las Vegas. Benjamin "Bugsy" Siegel was the inspiration and driving force behind turning Vegas into the homeland of casino resorts with glitz and glamour. With the help of his gangster partner, Meyer Lansky, he was able to open the Flamingo, the first resort of its kind. Unlike all of the other hotels in Vegas at the time, the Flamingo tried to encompass the thrills and show spirit of Hollywood. You can see hotels today that still follow this glamorous train of thought!
Unfortunately, Bugsy's creative ideas didn't help him when it came to running a business. He almost ran the Flamingo into the ground, accidentally causing construction prices to skyrocket and purposely skimming money from the resort's backers and unions. There was also a fatal flaw in his plan – he was stealing money from backers who were all a part of the mob. When these backers didn't see an immediate return on their money, they decided to take care of business the mobster way, with a couple rounds of lead.
The history of Las Vegas after 1947
After Bugsy Siegel's murder in 1947, Lanksy took over the Flamingo and paved the way for Las Vegas's legacy. Business was so good that other mobsters decided to take part in the sprawling development, building resorts like the Sahara, the Sands, and the Riviera. When business was on the up and up, more legitimate investors took interest, which made the entertainment industry in Vegas even more lucrative. This allowed Las Vegas mobsters to spend the big bucks and book the biggest names in entertainment, giving way to regulars like Elvis Presley and Frank Sinatra.
Since then, Vegas has been getting bigger, brighter, and more crowded every year. Mobster-run casino resorts have given way to corporate investment and mega resorts – the ones you often see lining "the Strip," the casino hotspot in Vegas. Because of the far reaching history of Las Vegas and its somewhat dubious beginnings, Sin City will always live in the hearts of gamblers as a Mecca of casino culture.
Las Vegas has had its twists and turns, having one foot in a history of organized, illegal activity and the other foot in legitimate business. Since then, though, Vegas isn't the only gambling haven out there. With changing gaming laws and a more globalized market, legislation and attitudes towards gambling have loosened up quite a bit. Chances are there's a bona fide casino near you, though it may not be run by modern day mobsters.
Until you're ready to make the trip to an exciting and historically riveting Las Vegas casino, CoolCat Casino is here to help you brush up on your gambling skills. Without leaving your home, or even your couch, you have access to over 220 of the most popular online casino games out there. Plus, you can access the best gambling articles online, like video poker strategy or roulette betting tips. Head over to CoolCat Casino for a good time, and make sure to put down a real money bet on the craps table in honor of the history of Las Vegas and Bugsy Siegel – without him, we may not have had the same casino gambling we all know and love!