Learn more about the fascinating games and global traditions as we look at part two of gambling around the world only at CoolCat Casino!
Spain – Christmas, Coins and Casinos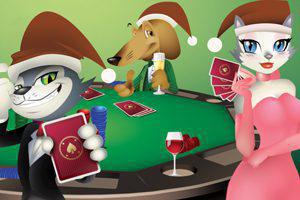 Spain's long history of gambling first became evident in the popular book "Don Quixote", where author Miguel De Cervantes described the game ventiuna or 21, a likely predecessor to blackjack. Casinos and games of skill are hugely popular throughout the country, but gambling was not officially allowed within the country until 1977, and casinos were not popularized until 1981. Today, Spain has more than 250,000 gambling machines, with Madrid and Barcelona serving as popular destinations. There are currently some 60 casinos throughout the country.
In 2006, laws for internet gambling were passed and licenses were granted to online betting outlets. Furthermore, Spaniards love the lottery, dubbing it "El Gordo" or "the fat one", and Spain's largest lottery has been in operation for nearly two centuries. The design of El Gordo reflects Spanish culture's unwavering generosity, and considering the lottery's popularity during Christmas time, it gives people the opportunity to look forward to a possible Christmas bonus, fun to share with family and friends in the form of scratch-offs and tickets.
In addition to the jackpot, the smaller prizes and increased total payouts have made this lottery very attractive. Roulette, both French and American, are also popular along with slot machines and other card games. Interestingly, the Spanish government does not tax gambling winnings, furthering the popularity of gambling games.

China – Superstition and Gambling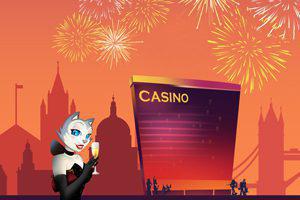 China has a very long history of gambling, one that spans back thousands of years over various dynasties and political histories. Games like dice and mahjong, as well as the popular casino game of Keno originated in China some 4,000 years ago.
Number games and lotteries remain popular today, and are the only legal forms of gambling in the country. While all other forms of gambling in China are illegal, there is an exception; the autonomous region of Macau, located in the southernmost tip of the mainland.
Over the past decade, Macau has turned into the world's most visited gambling destination, one that sees three times the annual revenue of Las Vegas. The regions many posh mega-resorts and casinos draw in both locals and tourists alike.
It is because of Macau that Chinese citizens are able to surpass the strict gambling laws of the country, and can enjoy a variety of popular casinos games, such as baccarat, blackjack, poker, roulette, slots and more. The Chinese government has tried to enforce a strict moral code to dissuade public interest in gambling, causing many citizens to see gambling as a monetary investment versus a source of entertainment. Various regional and Eastern culture superstitions have also influenced opinions, but unfortunately, the restrictions have led to many forms of illicit gambling.
Italy – Backgammon to Betting Pools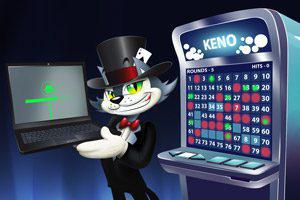 Like England, the gambling history of Italy dates back to the time of the Roman Empire. Archaeologists have been able to prove that the earliest backgammon boards came from Italy, Greece and the Middle East, and it is purported that the popular casino game baccarat originated in Italy during the Franco-Italian Wars of the Middle Ages. In the 1700s, gambling houses known as "ridotti" were popular in Venice, where the oldest casino in the world still exists to this day.
Games of skill were have long been popular and betting on horse races, sporting events, and other competitions have been heavily favored among the country's citizens. Though Italian Criminal law forbids certain forms of gambling, interestingly, the law dictates there is a difference between wagering on games of luck and games of skill. So by all accounts, one could say that gambling is, for the most part, legal, because into this category falls casinos, sports betting and even some lotteries, with the law taking effect in 2006.
With the popularity of the countries many casinos, football and racecar driving like Formula One (F1), Italy has become one of Europe's largest gambling and sports betting markets. Online casinos are also very popular, particularly slots and poker, with the former mystifyingly not qualifying as a game of skill. Multitudes of land-based casinos exist in Italy, each offering card and slot machines, as well as various gaming tables. A state-issued license must be granted for an online operator to be legal, but these licenses are highly coveted and not likely given to outsiders.
Finally, the latest craze for Italians have been the video lottery terminals, otherwise known as VLTs. Current reports show that Italians spend as much as 4.5 billion euros on gambling, with half of this number put into the ever-popular VLTs.

Norway – Poker and Ponies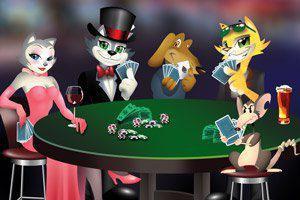 From the sunny coasts of Italy to colder Nordic climates, Norway is not only known for its beautiful fjords and picturesque mountain towns, but its online casinos have also begun gathering steam, and the country is quickly developing a reputation for producing some of the world's foremost poker talent.
Poker has evolved into one of the most popular pastimes in Norway, while looking for a more standard casino experience is a little harder to come by. Norway features two state owned and operated gambling venues: Norsk Rikstoto and Norsk Tipping. Norsk Rikstoto allows for wagering on horseraces for instance, while Norsk Tipping manages instant and sports betting as well as lotteries.
With poker managing to reach the top spot in terms of gambling popularity, horseracing is a close second, and officially was established back in 1927. Norwegians are required to bet through Norsk Rikstoto in order to participate, although many individuals also bet privately. Some of the country's citizens even turn to offshore bookmakers in order to place their bets. Lastly, like its Italian counterpart, Norway also introduced interactive video terminals (IVTs) to its citizens.
Ireland – the National Lottery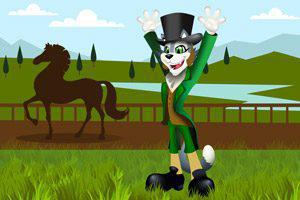 Inhabitants of the Emerald Isle are no strangers to gambling, and of all the gambling games available, nearly half of the country's population participates in the National Lottery, spending nearly 1000 euros per household annually. Sports betting at local bookmaking shops is also popular, with visits made weekly, and the total amount of money spent on gambling games and lotteries totals in the billions.
Casinos are also wildly popular in Ireland, with many of the games available identical to those found in Las Vegas and Macau. Private clubs also host blackjack and roulette parties, but the lottery remains the overwhelming favorite. Interestingly, lottery tickets cost more in Ireland than in any other European country. The government of Ireland also allows for other forms of gambling, which includes card games and wagering on sporting events.
However, due to the terrain of the country, horseracing has also found its way into the mainstream and many of the country's racetracks would not be possible without revenues from the National Lottery system. More recently, Ireland has embraced online gambling, as well, with poker and blackjack taking up the position of the most popular online casino games.
Online Gambling – the Future of Play
Regardless of where of you are from or decide to visit, there is one option that is arguably better than your standard brick and mortar casino experience. With the advent of faster internet speeds, WiFi, as well as mobile technologies, the world of online casino gaming has become all the rage.
It's no secret that playing at an online casino is faster, less costly, and has half the hassle of playing at a popular land-based casino. All that is required is that players register for a free account and make a small real money deposit in order to play some of the best online casino games available. Where should you go? CoolCat Online Casino of course! Our casino games section, has some of the best options around, featuring everything from the latest video slots to table and specialty games like Craps, Keno and Roulette, Video Poker and more! Be sure to visit CoolCat Casino today for the most thrilling online casino gambling experience.
CoolCat Winners
Ted plays CoolCat Casino almost every day, he loves our games and he loves the wins that come with them. Ted also likes playing a variety of games from Enchanted Garden to Sweet 16 and this day was no exception.
He generally starts off betting low and steadily raising his bets according to his wins. Ted started by using code THATSMINE to try out or newest slot game Gemtopia with 30 Free Spins and a 250% No Max Bonus on his deposit.
After winning $900 in Gemtopia, Ted moved on to his personal favorite Purrfect Pets and went on to hit the many features in the game, pushing his balance up by a further $10,000. Finally, he went on to play Sweet 16 where, through the morphing feature, which raises the multiplier up to 12x for every win that is made in a row, he made a cool $45,000. Not bad for his daily dabble on CoolCat.