If you have the resources and want to treat yourself to a gambling experience that is typically only reserved for the ultra-rich, then there are really only a few places that will do. There are many casinos worldwide that are expensive, but only a few destinations truly pamper you in a way that makes you feel like a true high-roller. These luxurious spots offer the best in the way of the finest foods and exceptional service. If you enjoy gambling, and don't mind paying a little for a taste of the high life, then these are some casino havens to consider.
Las Vegas
Okay, I know what you are saying. This doesn't sound that exotic. Well, you would be right in a sense that it isn't necessarily an exclusive destination. However, there is a side of Sin City that most people do not get to frequent. Whether it is a private golf course that you would like to play, or award-winning restaurants like Picasso at the Bellagio or Wolfgang Puck's Spago, anyone can get what they wish anywhere in town. Honestly, you can go to Vegas once a month for the next few years and still not get to everything. It has to be your first gambling getaway.
The Caribbean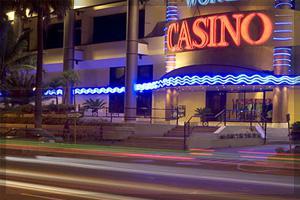 Okay, so we are venturing a bit more off the beaten path now. The islands offer much in the way of luxury. Literally every island has some sort of gaming available for visitors. The most notable casinos are in Aruba, the Dominican Republic, and Puerto Rico. The U.S. Dollar is widely accepted at these resorts, making it a prime destination for American high rollers. Make no mistake; these casinos are unmistakably Caribbean, with a distinct Spanish vibe to them. If you are looking to sit back and relax for a weekend in paradise, while winning some money, then the islands are your choice.
Macau
We really cannot have a discussion regarding luxurious vacation spots without talking about Macau. Many of the world's best casino developers have built some simply mammoth casino resorts that offer the perfect blend of Asian, European, and American styles. Macau has quickly become a must see for many Western gamblers who want to experience gaming and culture, with a distinct Asian flavor.
France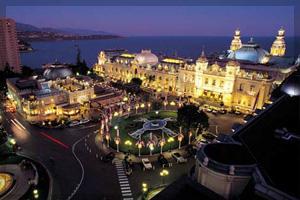 It is hard to think of luxury and not think of the French. The architecture alone is breathtaking at any one of their casinos. Throw in settings like the French Alps or Monaco, and you have the making for a vacation of a lifetime. The French have mastered being able to design a resort that has equal parts class, beauty, and charm, and locales like Domaine De Divonne and Le Palais de la Mediterranee are absolutely no exceptions. Uniquely positioned, France can blend aspects of continental Europe, North Africa, and the Mediterranean to give visitors an experience unmatched anywhere else on the globe.
So which one looks more appealing to you?