Happy Thanksgiving to all our friends at CoolCat Casino. On this great national holiday, we gotta ask, what are you most thankful for? Family? Obviously. Happiness? Of course. Health? That's a no brainer.
But what about gambling? Are you thankful that you can play your favorite casino games online whenever you want, or head to your local casino for a weekend away? I am. And that's why I'm thankful for the Natives for bringing us this amazingly fun pastime.
I know what you're thinking. Didn't the British introduce us to gambling when they hit US shores? While colonists often get the credit for bringing gambling to this side of the pond, Natives were gambling long before they arrived.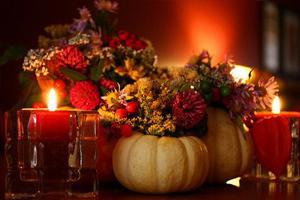 An early English report noted that Natives would play stick and straw games, betting on bows and arrows, not to mention copper beads, hatchets, and leather coats (I can totally sympathize, having lost a number of leather coats in home poker games).
Native Americans even bet on the outcome of sporting events. One colonist saw Natives playing a game that resembled today's football, with Native Americans sitting on the sidelines placing bets. It turns out modern-day sports betting isn't so modern after all.
But while the Native Americans gambled long before the colonists arrived, we shouldn't discount the British influence on gambling. When Charles II was restored to the throne in 1660, he ushered in a new era of friendly rule. He had a zest for life that spilled over to all his subjects. One of his biggest loves was gambling, and that love spread to North America when the colonists arrived.
So while we've all been told about the Native Americans and pilgrims, sitting together for the first Thanksgiving, enjoying a feast, perhaps a more accurate depiction includes a game of poker first.
When you sit down to enjoy your Thanksgiving feast, don't be afraid to work your love of casino games into the mix. Remember, you can recreate that very first Thanksgiving by bringing a deck of cards to the table. Or if no one is into it, just fire up CoolCat Casino on your smartphone. No one has to know.