Regardless of the outcome of your play at the casino, being a winner comes from the inside. If you want to feel like a million bucks while you're at the tables, the first step is to develop a winning attitude. So, what's the difference between feeling like a winner and being negative? It can come down to simple optimism and pessimism. An optimistic attitude won't always make your gambling efforts successful, but it can go a long way towards ensuring that your time at the casino is a more rewarding experience. If you're ready to make yourself a winner, regardless of your luck, take a look at these suggestions for developing a winning attitude!
Think Positive
If you don't believe that each and every bet is destined to be a winner, you put yourself at a disadvantage. Now, there's no reason to be delusional. Obviously there will be many bets along the way that aren't successful. However, staying positive through both victories and defeats will allow you to keep a level head and enjoy yourself. After all, if you aren't having fun during your time at the casino, you're probably not going to have a positive experience.
Set Attainable Goals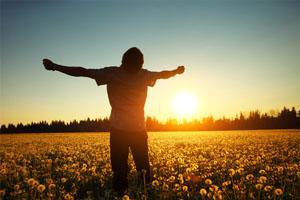 If you sit down at the blackjack table with $100 with the goal of walking away an hour later $1,000 richer, you're likely setting yourself up for disappointment. While it may seem optimistic to dream big with your wagering goals, it's also important to remain grounded. Set a goal of increasing your bankroll by 50 percent, for example. If you achieve the goal, your strategy is likely working, and you've got plenty of room for continued improvement moving forward. In any case, overcoming hurdles is a great way to stay positive at the tables and create more memorable milestones throughout your trip.
Choose your Friends
In every aspect of life, having friends and loved ones around to help you along the way is a worthwhile investment of your time. At the casino, friends are great for keeping your spirits up when you're down, celebrating your triumphs and reminding you when it's time to take a break. If you want to be a winner, it doesn't hurt to have a quality supporting cast by your side, particularly in a gambling environment.
Control your Emotions
There's nothing wrong with celebrating a big win, but winners understand that actions are often met with equal reactions. For all of your time winning at the tables, periods of less successful play are always a possibility. Keeping a level head through triumphs and tribulations will ensure that you feel like a winner, even if the cards aren't going your way.
Be Prepared
The final, and quite possibly most important, aspect to being a winner is preparation. Don't depend on blind luck to guide you through when there are ways to tilt the odds in your favor. With games such as blackjack and poker, a little preparation can make a huge difference to your efforts.
Now that you know how to make yourself a winner, it's time to capitalize on your training. Cash in on the jackpot of a positive attitude, and the likelihood of other winnings is sure to increase on your next trip to the casino!