When you think of poker, you might think of a good time with friends, some laughs, some drinks or you might see poker as a laid-back way to release some steam and let your competitive drive take charge. These assumptions are indubitably right on the money, nonetheless, poker has other uses that are usually overlooked or ignored.
The truth is that when you sit down at a poker table, you might be learning more about leadership, people skills, and crisis management that you might be inclined to believe. In America, the staying power of poker as an import from French and Persian lands speaks volumes about the way this game relates and resonates with the way we conduct social, interpersonal, and professional relationships in our day to day activities.
In fact, some of the past and present higher political and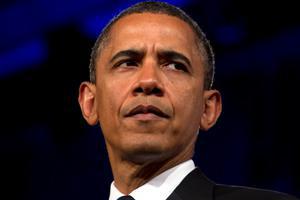 economic forces in American politics and industry have taken notice of the significant lessons that poker teaches us. For these world leaders and power players, the implementation of their extensive poker training has contributed to the success of many political and business strategies that encompass a combination of assertive decision making and compromising agreements.
First of all, poker is a good tool to network and make connections. President Barack Obama has related how it came pretty handy when he was elected to the Illinois State in 1998. Obama came to the Senate only to get the cold shoulder from many of their fellow statesmen who were a little bit too conservative to receive the young and assertive lawyer with open arms. Obama discovered that a good way to break the ice with the other members was to organize poker nights on Wednesdays alongside a fellow Democrat freshman. Obama understood that although many members had their strong differences in terms of legislature, in the poker table they are all equal; therefore, it was easier to oil the works over a game of cards than butting heads in the Senate. This strategy ended up creating many great work alliances for him in the long run.
For technological wizard Bill Gates, poker proved to be a good teacher when it came to reading people and strategizing business strategies while in college at Harvard. In his book The Road ahead, Gates discusses the importance of poker: "In poker, a player collects different pieces of information – who's betting boldly, what cards are showing, what this guy's pattern of betting and bluffing is – and then crunches all the data together to devise a plan for his own hand. I got pretty good at this kind of information processing." These late night dorm poker marathons proved double the lucrative for Gates who won some serious cash that he would later use to start Microsoft. In addition, this computer powerhouse asserts that poker strategy served him in many occasions while conducting business.
Author James McManus, in his book Cowboys Full: The History
of Poker, has also analyzed the relationship between poker and politics for American people. He says that poker stresses the importance of analyzing and taking risks. For Americans, the game might have become so popular because it mirrors the impeccable combination of their Puritan and Trailblazing roots. Poker might have helped these first immigrants to further comprehend the value of taking chances and being aggressively assertive. Also, poker might have stimulated their ability to take quicker decisions. Finally, McManus also indicates that poker is a good tool in politics because it teaches players about capitalism, our reigning economical model at this time.
Abraham Lincoln used to say that "the philosophy of the school room in one generation will be the philosophy of government in the next". Although this is certainly true, there are lessons we can also incorporate from nontraditional learning atmospheres such as the poker table. Therefore, the philosophy of poker could come in handy if you are placed in a position where your decisions might impact the future of some or many in a considerable manner so do not forget to practice and learn in the many poker and table games we have available at Cool Cat Casino!