Have you ever played Clue? We're talking about the hit whodunit board game where you have to figure out if Colonel Mustard did it in the kitchen with a knife. Or maybe it was Professor Plum with the rope in the library.
You probably played it as a kid. And back in 1985, the board game became a hit motion picture starring Tim Curry. Even television shows have tried to capitalize on the Clue phenomenon, with Saved by the Bell producing its very own murder mystery episode reminiscent of the classic board game.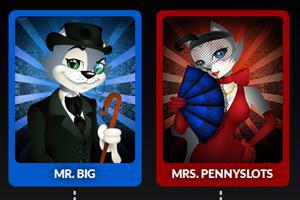 And as fun as that board game is to play, and as fun as those Clue-themed movie and TV shows are, one things is common. You can't actually win real money playing them.
But we're changing that this October with our very own whodunit caper based on the popular mystery game. Your goal? To figure out which CoolCat character cheated at the casino.
You'll start off by picking your character. Choose from Mr. Big, Mrs. Pennyslots, Peter Pokerpot, and Sleezy Joe. Look at each character long and hard. A twinkle in their eye or a tiny grin could give something away, so check each one out before picking just one.
Next, you'll be asked to figure out where they cheated. The classic library and kitchen have been replaced by spots on the casino floor. Choose from the lobby, casino floor, bar, or VIP room. Again, look at each option long and hard before choosing anything.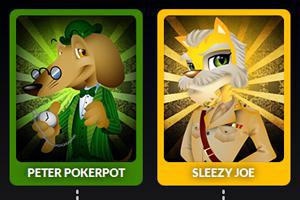 When you're done figuring out the where, you need to figure out the what. Yup, it's time to figure out what they cheated at. Was it loaded dice? Card counting? Using fake coins? Or did the mark cards to gain an advantage? Which will you pick? Yes, we know. Card counting isn't technically cheating under most state laws, but for the sake of the game, we're making it so.
After you've made all three selections, you'll be asked to confirm your choices. You have a chance to change your guess before you lock it in. Or feel free to click Yes to confirm everything.
Finally, here comes the best part. After you've verified your choices, you'll be presented with a unique bonus code that you can use right away online. The code is generation based on your selections, so it could be unique to you. You'll see the corresponding details right on the screen so you'll know what you're about to take advantage of.
But that isn't the end of the mystery. Your bonus code could also unlock a free $500 chip. Of course, you'll need to guess right to earn that $500 chip, so it's not guaranteed. But if you've done your job right, this could be one of your biggest scores to date. To find out, make your deposit, then come back to the main CoolCat's Clue page where your initial code was revealed.
Ready to solve the mystery? All the important info on on the CoolCat Casino Monthly Promotion page, so check it out.