What did you do last New Year's Eve? Here's what I did. You ready for this? It'll blow your mind.
I watched Netflix.
No seriously. While everyone was out making plans to go to some crazy party or spend a ridiculous amount of money on a club, me and my spouse decided to stay home and watch a movie. Boring? Yes. Fun? Yes. Memorable? No. I don't even know what movie we watched.
So this year, after staying home and going small, we've decided to go big by heading to Las Vegas. We're in on Sunday, December 29th and home on January 2nd. And sandwiched in there is nonstop good times.
We've already got tons of things planned, like the steakhouses we plan to eat at, Cirque shows we plan to watch, and the casinos we plan to hit. We're making Planet Hollywood our home base, but like everyone else who hits Vegas, we plan to roam the strip and do something extra special. If you're planning a New Year's Eve Las Vegas trip, follow these tips to make it exceptional.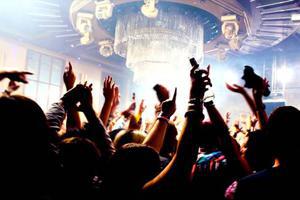 Hit a club—they're a great place to meet new people
Single? Then you're going to want to hit one of the many Las Vegas clubs. They're crawling with single men and women who want to ring in the new year with a bang, pun intended. Remember, what happens in Vegas stays in Vegas. And that's especially true if it happened at the end of 2013 and you head back to reality in 2014.
Drink champagne at the casino floor
Las Vegas is a 24/7 town, so all the casinos are open. And who says you have to leave the floor to go watch some stupid ball drop just because it's 11:58? Life is more fun on the casino floor, especially because the alcohol flows freely.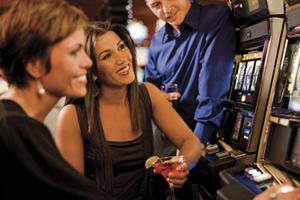 Bet on 12 at the Roulette table
What makes the clock striking 12 more interesting? When the Roulette wheel lands on 12 and you've dropped your money on 12. Hey, it could happen. We're not guaranteeing it but how amazing would it be if it does? We say go for it.
Avoid Freemont Street
If you're into parties, no other part of Las Vegas does partying better than Freemont Street. But here's the thing. It costs $40 to attend the Downtown Countdown New Year's Eve 2014 celebration. Instead, we recommend watching fireworks from smack down on the middle of the strip. It won't cost you anything.
Hire a Las Vegas photographer for the day
Really want to make it memorable? Here's an idea. Instead of spending $750 on a mediocre dinner and dancing at some overrated Vegas club or restaurant, spend the cash on a photographer for the day. Have them follow you and the people you're with around for the day, snapping photos of whatever you do and wherever you go between 4pm and after midnight. You'll have an unbelievable collection of memories that you'll cherish forever.
Oh, and here's one final tip for you, especially if you've never been to Vegas. Bring a jacket. Yes, Las Vegas is the desert, but it can get downright cold when the sun goes down.