Frequent visitors to brick and mortar casinos will be familiar with the two most popular types of poker. The first, a table game, is played against competitors in an effort to win cash from less skilled players through the use of customized betting strategies. The second, video poker, is a single player game in which predetermined hands are winners and a common, standardized strategy is applicable to nearly every game. Though both games have their fair share of variations, both are extremely popular in gambling destinations around the world.
Similarly, online casinos offer both types of casino poker, giving players access to all of the fun they'd expect from traditional casinos from the comfort of their own homes. While the games are similar, there are distinct differences to consider before entering the realm of online poker. Let's take a look at the pros and cons of online video poker and online poker.
Pro of Online Video Poker: Unbeatable Odds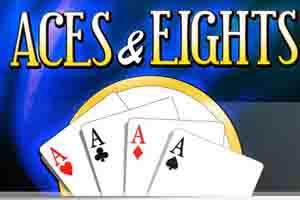 You may be familiar with the expression "the house always has the advantage," but video poker serves as a notable exception to that rule. With proper play, sticking to a predetermined, proven strategy, savvy players of this solitary game can often gain a thin advantage over the house. So, why is this allowed? Put simply, most players don't abide perfectly by the proven strategies, sliding the advantage back into the casino's favor for the majority of players.
Con of Online Video Poker: Not all Machines are Created Equally
Before loading up a video poker title, remember to look at the pay tables. The type of video poker you play, as well as the individual game's return rates, can have a significant impact on your chances of increasing your bankroll. While Jacks or Better can return at a rate of nearly 99.5 percent through the use of a simple strategy, Full-Pay Deuces Wild exceeds 100 percent if played properly, giving players a statistical advantage over the house. Choose your machine carefully in order to achieve optimal results.
Pro of Online Poker: Based on Fundamentals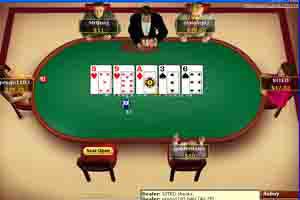 When you play live poker, experienced players can read your body language and actions in order to better gauge the quality of your hand. This can put new players at a serious disadvantage when learning the ropes of their favorite poker variations. Online poker removes this trait, putting the focus of the game squarely on the fundamental strategies employed. For this reason, online poker games are extremely popular for honing poker skills before moving on to live tables.
Con of Online Poker: Speed of the Game
Unlike slow live games and at-your-own-pace video poker machines, online poker is renowned for its high speed play, making a thorough understanding of the game absolutely vital to success. You need to be able to analyze the available data regarding your opponents, determine a betting strategy and decide on individual hands quickly and seamlessly, meaning that the learning curve can be a bit steep for some players. Luckily, the multitude of online poker games available means that beginners can normally find a game that's a better fit for their individual skillsets.
So, do you prefer online video poker or online poker? If you're unsure, there's only one way to find out. Get your game started now, and begin your journey towards a bigger bankroll today!