Just as brick and mortar casinos have faced more than their fair share of resistance over the years, the online gambling revolution has been enough to ruffle the feathers of plenty of rich and powerful individuals for a wide variety of reasons. In this article, we'll take a look at one of the leading opponents of online gambling: Sheldon G. Adelson.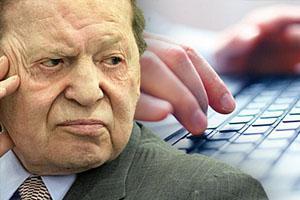 Adelson is a billionaire investor and business magnate with strong ties to the casino industry through his position as Chairman and Chief Executive Officer of the Las Vegas Sands Corporation. According to Forbes, his wealth as of July 2014 totaled $36.4 billion, making him the tenth richest person on the planet.
Despite recently being legalized in New Jersey and a handful of other states, Adelson, as well as a powerful collection of political allies, including South Carolina Senator Lindsey Graham, have taken a strong stance against the newest, most convenient way for adults to play their favorite casino games. According to Adelson, the growing online presence is bad for casinos, as well as gamblers, and he has put forward serious efforts to remove loopholes in federal laws that have allowed legal online casino operation for the past few years.
The American Gaming Association, the industry's most powerful trade group, has remained on the sideline after Adelson threatened to withdraw from the organization if it continued to support expanded online gambling, and that was far from the only incident in which the growing industry's powerful opponent flexed his influential power. According to The New York Times, Adelson donated approximately $100 million into Republican campaigns in 2012, which may have helped him procure partisan allies in his most recent political battle.
Despite the powerful investor's resistance, online gambling's growth has continued to increase at record rates. Morgan Stanley estimated that, by 2020, the internet gambling industry could generate as much as $8 billion per year, or 12 percent of the current gambling revenue generated in casinos throughout the nation. With these numbers in mind, it is clear to see why brick and mortar casino executives would be resistant to the evolving landscape of the industry.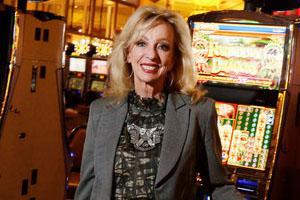 Chief among Adelson's vocal complaints about the online gaming revolution is concern about regulation, but other casino operators seem to think differently. Caesars Entertainment and MGM Resorts International, in particular, have publicly expressed their view of online gambling as a new way to bring players to their resorts. In fact, Las Vegas Sands, the company at which Adelson serves as an executive, spent $1.3 million in 2003 exploring the feasibility of operating an internet gambling site.
When it comes to Adelson's opposition to online gambling, it is difficult to know the true motive behind the push. With significant financial interests attached to the casino industry, an opposition of the regulatory potential of the online casino industry could be viewed as a conflict of interests. Despite his fight against the growing wave of online gambling throughout the United States, all signs point towards continued expansion and legality in states around the country.