It's easy to spend hours in a casino and not realize time has flown by. I've played Blackjack for 4 hours straight, missing a dinner reservation with a bunch on one trip to Vegas. I wasn't betting big and going crazy by any stretch of the imagination. But I had some solid swings in both directions and everyone at the table was in such a great mood, it was hard to leave.
But eventually, even after spending hours in a casino, you want to get out of there and see the world. You get tired. You get hungry. You get tired of the scenery and need to satisfy your appetite for something more stimulating (or different, at the very least).
But one man of a leading news publication decided to spend 24 hours in a casino. On purpose. He parked himself at The D in Las Vegas. And here's how the whole thing played out.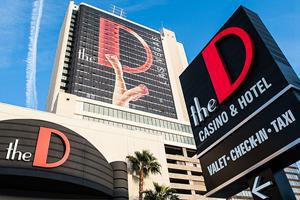 9am
The man arrives at The D and gets a tour of the property, taking in the scenery and observing everything in sight. He notices quite the crowd for breakfast – and not at the restaurant. There seems to be a lot of people doing their gambling at 9am.
10:00am
Breakfast time. D Grill is the place to be. At least he assumed. Turns out the crowd is mainly made up of elderly folk, eating toast and reading the paper.
10:41am
Time to learn Craps. I personally wish I had the patience of the man who spent 24 hours in a casino. I tried learning Craps once and it just wasn't for me. Hopefully the man has better luck.
10:55am
Turns out the man didn't have better luck than me. He quits learning it, observing that, "Craps is basically the Enigma code."
12:45am
A tour of the slots games reveals that there are so many branded slot games themed after pop culture. Wheel of Fortune. The Mummy. And even…get this… Bridesmaids. I guess that makes sense since bridesmaids love Vegas. At CoolCat casinos, you'll find all the popular favorites, like Egyptian themed games and the popular Three stooges franchise.
1:20pm
When you're in Vegas, you need a drink. The man who spent 24 hours in a casino definitely enjoyed one, opting for a pina colada.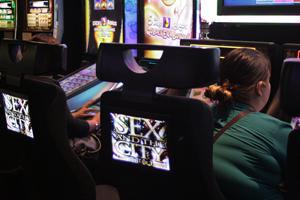 1:35pm
In keeping with his commitment to try every restaurant at the casino, an American Coney Island Dog is consumed. I say good choice.
2:36pm
It's time to take a break from traditional casino action and scout the mechanical horse race track.
3:55pm
The man is tempted by The D's player card to earn $5 free on slots. We have something similar at CoolCat Casino. When you sign up, you'll get a deposit bonus. Plus our loyalty program rewards you for ongoing play.
The rest of the day
The rest of the afternoon is spent watching comedy shows, playing casino games, eating, and drinking. Rather than bore you with the rest of the details, let's just say that it's exactly as you'd expect. That continued pretty much until 8:30 the next day, when the man finally fell asleep.
Could you spend 24 hours in a casino? I couldn't, but if you think you can, or if you have, we'd love to hear your experience, so sound off with a comment below.