When I first started playing online, one of the questions that always troubled me was the how-to of online deposits. I'm more of an outside person, so computers, the cyber-world or online shopping are not my playground. So, a bit scared, I started playing with "funny-money," as I called it, for a longer period of time than I would've wanted. However, once I learned how easy it actually is to make deposits online and even cash out (although this one takes a little longer), I wished I had started before. I could've started having the real fun way before I did. What stopped me? Myself!
Oh Yes!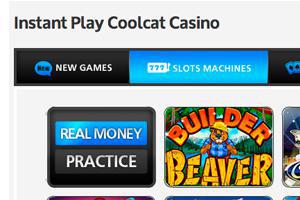 At CoolCat Casino, we offer you the choice to either play with fun money or real cash. If you're a beginner then you might like to practice with fun money until you become a pro. You choose: play for the fun of it, play for practice or to definitely get some cash into your pockets.
Whatever your motive is to play with us, making deposits to fund your CoolCat Casino account, is one of the steps to complete. Therefore, I want you to have fun way before I did and become familiar with this process. Check this step-by-step guide that we have created so that you can make deposits online with your eyes closed.
Making a Deposit via Credit Card:
You can use a credit or debit card to fund your casino account just like making any other online purchase:
If you're a new customer, create an account at CoolCat Casino
Go to the cashier and choose the Deposit Tab
Download the "Authorization Agreement"
Submit "Authorization Agreement"
Complete your credit/debit card deposit on our secure form.
Submit
Start Playing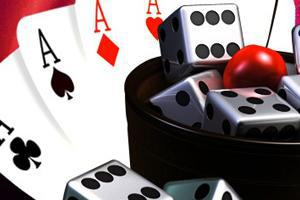 In case your credit card is rejected when making the deposit online, you will need to contact our Live Chat for assistance. Popular card brands are accepted and currently include Visa, Master Card and American Express.
Don't forget, if you're a new customer, the Credit Card Agreement Form needs to be completed for safety reasons.
Ready?
If you've played at CoolCat, then you know that our variety of games is quite awesome: table games, specialty games and lots of cool slot machines that basically match everyone's taste. We even have a CoolCat Casino Slot!
So, is this easy or what? Make sure you keep these steps handy and start playing today.