This is the story of a broken seaside resort casino town. We're talking, of course, about Atlantic City. But this isn't the story you're thinking about.
Let's be clear. Atlantic City is rebounding, slowly but surely. After watching four casinos close their doors in 2014, the city is starting to recover. While many people thought Atlantic City was doomed, casino players and economists are now realizing that the city was undergoing a much-needed market correction. Today, properties like Resorts, Borgata, and Tropicana are doing quite well.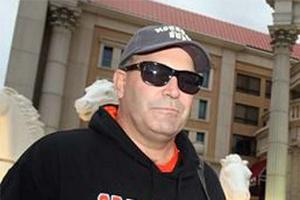 With that out of the way, you might think that our "Atlantic City profit decline" story has to do with the 2014 closing of all those casinos. But it doesn't. Not at all.
No, our story is all about how one player singlehandedly won $15 million in Atlantic City in a matter of months. Included in that was a sick run at Tropicana Casino that saw him ruining their month by winning $6 million. And he did it all by playing Blackjack.
Here's the deal. Don Johnson, a high rolling Blackjack player, was sitting in the High Roller room at Tropicana, playing $100,000-a-hand Blackjack. He was dealt two eights, and as basic Blackjack rules allow, he split them. He now had $200,000 on the table.
The next two cards? Both eights. So he split those, sitting now with $400,000 on the table. Johnson received a series of amazing cards. We're talking twos and threes all around. Facing a dealer's five, he doubled down on all hands.
The dealer turned over his "down" card to reveal a 10. And as luck would have it, his next card was a 10, which meant the dealer had busted. Johnson had now won $800,000.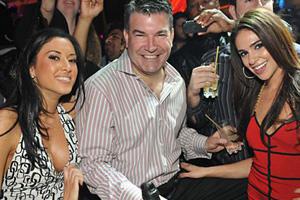 Impressed? That was just the start. With a towering chip stack so high that it pretty much blocked his view of the cards as they smacked down on the felt, Johnson ran up his total to $6 million, an amount that would ruin Tropicana's profits for the month. And he did it in a span of a few hours.
Really impressed? Wait until you hear the rest. The $6 million profit was just one piece of his house-breaking journey that spanned three minutes, during which time he won $15 million busting the house at Caesars and Borgata, too.
Johnson is so skilled at Blackjack that most casinos won't even let him onto the casino floor. Surprisingly, though, Tropicana still continues to let him play. They have, however, modified the discounts and comps, ultimately reducing them. After losing $6 million in one night, we can't say we blame them.
Want to be the next Don Johnson? Try your luck at Blackjack right now at CoolCat Casino. While we do have daily deposit limits and betting limits, you definitely won't be able to win $800,000 in one shot (unless of course you run up a nice profit). But you can definitely win big. New to Blackjack? Play it for free first and feel like Don Johnson without risking a penny.