Are you a slots player? Then you know how it usually goes. You sit down at a slot machine, online or off, press a few buttons, and wait for the magic to happen. If you line up a few symbols, you get paid out. If you line up the right symbols, you get to play a bonus round. If you hit the ultimate combination, you could hit the jackpot.
The chance to hit it big, completely randomly, is what makes slot machines such an attraction. But if you want more control over your winning destiny, playing table games is definitely the way to go.
Never played table games? We're here to help you understand them. We know what you're thinking. Every table game is different. How can we possibly cover off every table game in one article? We can't. And we're not going to. But we are going to highlight some of the main differences between table games and slots.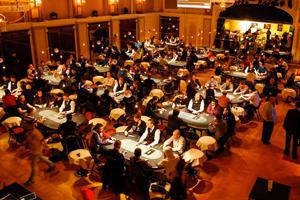 There are loads of varieties
Blackjack. Caribbean Stud Poker. Baccarat. There are loads of different table games to play, and each one is a lot different from the other.
While table games don't match the variety of slot machines you can certainly find everywhere online and at land based casinos, you will find that a lot of slots are similar to one another, with different themes and varying bonus rounds. But with table games, no two are alike, they all have something that makes them stand out and not be mistaken one from the other.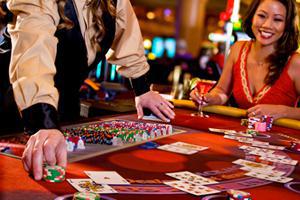 Every game comes with different bets
It's not just different table game varieties that will force you to make a decision. The table game you choose to play at comes with various bets. For example, in Blackjack, you can play with your current game or split it into two or more games, of course that is only if you get the right cards to do so. In Poker, there are so many variations of the game, some bets might not work as well as you hope depending on the type of Poker you're playing.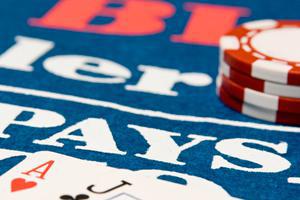 You can play multiple bets at once
When you sit down to play at a slot machine, you can only really play one at a time. But with table games, you can place multiple bets at the same table and make your game way more interesting: For example, in Blackjack, you can place two bets in two circles (sometimes more), but you will need to check the game rules before hand. You're essentially playing as two separate players, and the results of each hand are independent of one another. doing this will increase your chances of winning, however you are also risking twice as much.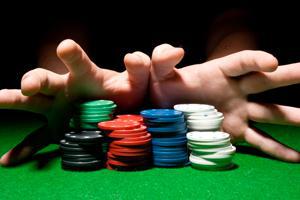 You're in control of your betting decisions
Many games force you to make decisions when you play. For example, in Blackjack, you can split, stand, hit, or double down on a hand, depending on what you've been dealt. With the power in your hands, you can actually control your betting destiny. Sure, you can't predict whether you win. But you can minimize the impact of a loss or maximize a potential win. Take Casino War, for example. You can choose whether to go to war or not, thereby minimizing the impact and any serious losses if the house beats you.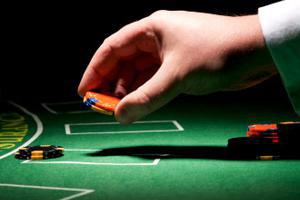 You can gain an edge over the house
Slots are completely random, but you can actually gain an upper hand playing some table games. For example, if you can count cards, you can actually gain a significant edge and make bigger gains at the right time. However we don't really recommend you count cards at casinos, they don't seem to like it much and well, there is the fact that it is not what you may call entirely legal to do it.
Looking to get started with some table games? Play online now at CoolCat Casino. You can try many of our table games for free without spending a dime, so it's a great chance to learn something new.