So, you've decided that you want to get the most out of your casino visits and want to take up video poker. Excellent choice – when it comes to online poker versus online video poker, the latter is more likely to pay more. With perfect strategy, many video poker machines can pay play over 100 percent of the money they gamble, making video poker one of the most consistently lucrative games on the casino floor.
But before you hit the machines or begin the five steps to becoming a poker master, make sure to check out these video poker tips and tricks – they'll help you get the most bang for your buck and keep your bankroll fat and happy.
Manage your budget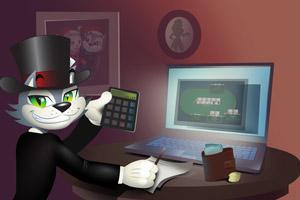 The number one tip for any gambler is to put on the line only what you can afford to lose. You want to make sure you can still pay your rent or mortgage payment and keep your car, so don't gamble what you can't spend at the casino. Keep your bills paid and your mind at ease by keeping essential money saved for essential things, and using your fun money to gamble.
The best way to follow this rule is to set both spending and winning budgets for each session and stick to them religiously. If you can only afford to spend $100 today, stop paying when you've hit that limit. That's common sense.
But it sounds weird to set a winning budget – why would you want to stop when you're ahead? Shouldn't you continue playing? The problem with this mentality is that it always screws you over in the end. If you keep playing past your winning budget because you're on a hot streak, the streak will inevitably turn cold, and you may sink even deeper trying to recover money lost. Winning is a good thing – winning and paying it all back to the casino is not.
Practice discipline and use your common sense. Never chase money, and don't try to catch up when you're falling behind. If things aren't going so hot, walk away. And if you reach your winning budget, at least put away a large portion of your winnings before you continue playing. You want to end up in the black, not the red. Head over to CoolCat to play video poker for free and practice managing your budget.
Play Now!
The perfect game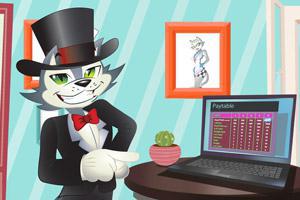 Video poker is the only game on the casino floor that tells you what you could earn by implementing perfect play. Sure, slot machines give you a variance number, but they're also based on pure luck and not strategy. Video poker machines literally tell you how much they'll pay based on how well you play.
One of the best video poker tips – shop around until you find the games with the best returns. The paytables are displayed on the game's glass or they can be found in the help screens if you're playing online. Some video poker games have been known to pay over 100 percent with perfect play, so look around before settling on one. Your wallet will thank you.
Play for Real Money!
Bet max coins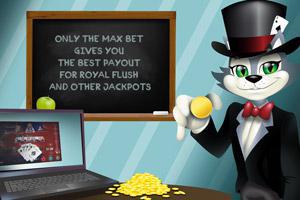 Always bet the maximum number of coins. It sounds counterintuitive after the first video poker tip was to set a budget and stick with it, but it's the only way to get the highest rewards. Only the max bet gives you the best payout for a Royal Flush and other jackpots.
So don't play the dollar video poker machine and bet one coin at a time. Instead, find a quarter game and bet the full $1.25 every spin. If your budget is smaller, find a machine with a lower maximum and play that one, but bet the max every time. Just make sure you factor that into your budget to see how long you could play. But if you bet the max and use proper strategy, you'll make more money, be able to play longer, and earn more comps in the long run. Check out CoolCat's video poker page and play your favorites now to see their maximum bets!
Cool it on the booze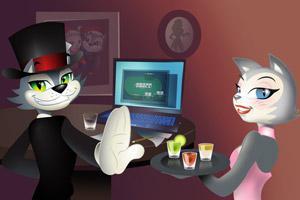 You might be an exception, but the general rule is that people make poor decisions when they've had too much to drink. You've followed all the video poker tips so far: you've made a budget, you've learned the proper strategy, and you've found the perfect machine to play. Don't ruin it all by getting smashed on the cocktails the waitresses keep bringing by. If you do, you might go over budget, start making stupid mistakes, and be tempted to stay at the table longer than you should in an attempt to win back the money you've lost.
Serious video poker players who are looking to take full advantage of their casino visit do not get carried away with free booze, and neither should you. Have a drink or two – you're supposed to be having fun, after all – but don't go crazy if you want to walk away with anything in your pocket.
Free Sign Up!
Practice before you play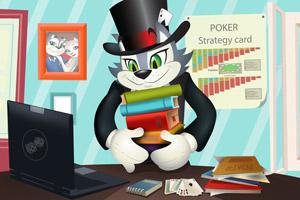 Along with reading about how old pai gow poker is and other poker information to learn more, you need to practice. Besides the video poker tip about sticking to a budget, this is probably the most important rule if you want to win any money. To get really good at video poker, you need to learn the right playing strategy for your favorite games. There are a multitude of books, strategy cards, and learning courses available to teach you how to become a professional video poker player, so take advantage of all the knowledge you can get ahold of.
Next, make sure you practice! You can play video poker for free at CoolCat Casino and implement that perfect strategy you've learned all about before betting a single penny. Then, when you're confident in your gameplay, you can play the same game you already love and start winning real money.
Now that you know the tips and tricks of video poker, put it all to the test. Head over to CoolCat Casino and practice playing video poker today and who knows – you could be lining your pockets in no time!