My friend Tom just came back from a trip to Vegas in a great mood. A devoted poker player, Tom almost exclusively visits the strips to play table games, usually poker and a hand of blackjack here and there. This time, in the spur of the moment, as he was walking in the casino, he decided to give slots a try. He told me that he just felt a hunch so he sat down and played for like an hour or so. Providentially, he hit two bonus rounds and ended up making a little over a hundred dollars. Now, a slot convert, he says that he vows to try that same machine, again and again, every time he visits Vegas because he could "feel the jackpot was close". And juju is born.
I do not blame Tommy for wanting to believe in magic. He already experienced the rush that comes with winning, he is already hooked. But then again, slots are not his forte, so he still believes in the fantasy of a magic formula. I, on the other hand, don't. I have played long enough to understand that slots are a game of pure chance, but you can nudge that chance in your direction.
During my time playing slots at live casinos, I have learned a trick or two that have really made a difference in my play style and how I manage my bankroll. Researching slots really made me understand how the system works and what things I should be focusing on instead of chasing that magical jackpot dragon.
So, after an extensive amount of research and trial after trial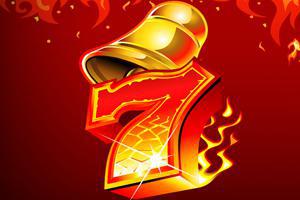 and error, I have certain slots rules I live by, and I do not mind sharing them with all of our players here at Cool Cat!
Which are the "hottest' slots?
As a general rule, the slots that pay the most are on the casinos in Las Vegas. That does not mean that all of them are loose. As a general standard, from a row of 12 machines, the probabilities are that they will be one loose machine, three very tight ones, and the rest will be averagely loose or tight, depending on how you see it.
However, it does not mean that they are uncommonly tight or loose. In fact, the majority of slot machines are set to give an 85-95% payback. There are some slight variations. For example, nickel slots are regularly set at a payback of 85-90% and $5 slots usually give out between 95 to 98 percent. The slots with the worst payout are usually the progressive slots machines that have a payback of 80-85%, quite a decrease from non-progressive slots.
It is important to understand that none of the slot machines have been "fixed" to pay meagerly or to cheat you. They simply pay out a particular percentage over an extensive period of time and they ALWAYS pay the same percentage. It does not matter what day of the week it is or if you saw a rainbow on the way to the casino, or if the moon is full or not. Instead of believing in superstition, increase your chances of a better payout by logic: try to select slots that have cherries, double, and triple pay symbols. Also, do not even bother with the four and five coin slot machines, they have low percentages and make you burn through your money faster.
Ok, I found a good one! Now what do I do?
Before you start playing, set rules for your winning and losing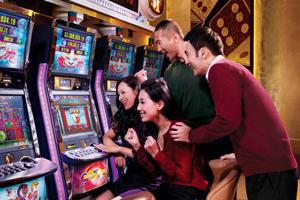 streaks. For example, never quit a machine on a winning roll. Oppositely, you need to set a loss in a row limit and when you hit it, change to a different machine. If you have won but then start losing, just get up and go before you lose all the money earned: "The player who wins, and walks away, will live to gamble another day.". A good habit to have is to always hit the cash out button when you leave a machine, you might never know if you are forgetting credits!
Ok, let me get real for a moment here: chances are, you will never hit a colossal jackpot. Ever. It hurts; I know; I have had the realization myself. But, there is a golden lining in the form of secondary wins. Choose the machines that pay the most for these wins and change your slot mentality. Stop chasing the big jackpots and focus your energy on small wins. Building a castle or a basement is done essentially the same, brick by brick. In the same way, build up your bankroll stacking those small wins. With patience and constancy, you will see a castle of riches come together!
Take advantage of the casino promotions
If you visit a casino regularly, get a player's card. They are used by the casino to keep track of your losses and wins so they can reward you with extra perks like cash backs and comps. Lastly, play only on bonus days; these are the days where the casinos offer double and triple points.
Not in the mood to go out? Remember that Cool Cat Casino offers the best online odds and jackpots in slots, log in, and play with our many bonuses and free chips!