The casino beast is growing. No longer do you have to travel for hours to get to gambling meccas like Vegas or Atlantic City. With the advent of tribal gaming, you're never too far from a casino. In addition to the tribal casinos, more and more states are starting to face the music: casinos bring money and jobs.
Then there's online gambling. You can gamble online anywhere with a smart device and an internet connection. But with thousands of online casinos to choose from, how do you find the best online casino? Keep reading for the straight skinny on how to find a fat bonus, which casinos have the best games, and how to avoid the dodgy sites.
Why Gamble Online?
The first thing you should ask yourself when looking for the best online casino for you is what motivates you to gamble online? Are land-based casinos too far away? Do you shy away from the crazy noises and crowds of the brick-and-mortar casino? Or do you realize those free cocktails on offer are only going to make you empty your wallet at the tables that much faster? Maybe you just like the convenience and ease of gambling from your sofa in your bathrobe; you can even gamble from your smartphone.
There are pluses and minuses with each type of casino, but online casinos offer the widest selection of bonuses imaginable. Because competition among online casinos is fierce, get ready for a tidal wave of bonuses in the form of welcome bonuses, daily, weekly, and monthly bonuses, VIP/loyalty bonuses, referral bonuses, and more.
Online casinos can't offer you all-you-can-eat shrimp buffets, but no land-based casino is going to offer you a 300% deposit bonus. At online casinos, bonuses are king. If you are a regular player who visits online casinos weekly, it certainly pays to get involved with as many loyalty bonuses you can spend. Most online casinos have VIP bonus programs, so be sure to read up on those.
Do Some Research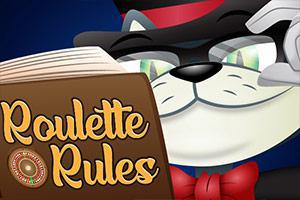 The best way to avoid scams and rogue casinos is to do your homework. After all, it's your money on the line, and you would definitely kick a few tires before you buy a new car. And like car lots, online casinos have 2 basic types. One has honest dealers with premium products, top-notch service, and great promos. And then there's the other kind of car lot: full of lemons and empty promises told by greasy old guys in cheap suits and toupees chomping cigars.
In order to find the best online casino, you'll have to walk around the site, try out some games, kick some tires, and look under the hood. Does the site look cheap and cobbled together with gum and chicken wire? Or does it look lavish, smooth, well-designed, and high performance? Good site design is one indicator of a premium online casino. Click through the menus and pages to get a good look at what's on offer.
Scroll down to the bottom of the home page of the online casino. You should see symbols which verify the casino license, with details about the country which holds the license. Online casinos without the proper license should be avoided. Also, check for the usual security measures. Most websites use SSL technology (look for the padlock symbol in the address bar), as this proves the site to be nearly bulletproof when it comes to securing your online communications. Also check to see that the site processes its banking transactions securely and through trusted means.
Check the Gaming Software
Quality online casinos use the best gaming software, which they source from the software owners and host on their casino site. Gaming software companies like Realtime Gaming (RTG) have a reputation for providing bug-free games with premium gameplay, original titles, and proven wins. In fact, the games use a random number generator (RNG), which is absolutely necessary for an online casino to provide truly random results. This guarantees fairness and accurate odds and probabilities for winning.
Realtime Gaming offers hundreds of the most exciting and popular slot games, like Trigger Happy, Mermaid's Pearls, The Mariachi 5, Cubee, and many more. Choose from Asian fantasy games, martial arts legends like Jackie Chan, Old West-themed games, or whatever tickles your fancy.
Take the games for a ride for free first. This lets you discover your favorite games, but it also gives you a feel for the odds of winning on that particular online casino. And if you're really into your gaming gear, you can dig out the game stats for each game. These include the RTP (return to player) percentage, and the volatility rating (measured for slots games). A slot game's volatility determines how often it pays out, and how much.
Read the Reviews
Plenty of online gaming forums exist out there. Read reviews of a potential online casino before registering with them. You read restaurant reviews before you plunk down some bucks for a dinner out, right? The same due diligence should apply when choosing an online casino. The best online casinos consistently get good ratings and recommendations from players like you.
However, just like with anything online, some 'review sites' are just paid advertisers for whichever online site gives them the most money. They sell good reviews for cash, invent their own, or just exist for affiliate links and clickbait. You can quickly see through these sites.
And watch out for sour grapes. Sometimes a negative review is just made up by a rival casino to smear the competition. Or if a review site has nothing but good things to say about a particular online casino one month, but then suddenly slams them or puts them on a fictitious 'rogue list,' head for the hills. That site is just living on whichever casinos pay them the most.
One way to tell if a review is legit: do they mention anything other than payout times? The biggest complaint against online casinos today is 'slow payout.' Online casinos must follow strict standards when paying out their wins, including account verification, win verification, bonus abuse, and fraud prevention. So figure that it's normal to receive your winnings after 7-14 days. Any review website that tells you that certain casinos pay out faster is lying to you.
Legitimate online casino reviews talk about the smoothness of gameplay, game software, security, and the full user experience. They should also mention the banking options, with a full breakdown of each type of banking method allowed on the site, including its deposit and withdrawal terms.
Read the T & C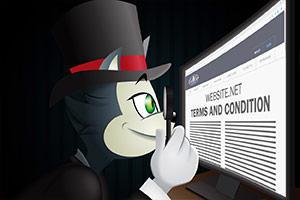 Nobody likes to read terms andconditions, but with online casinos it's absolutely necessary. If you don't follow the T & C, you may accidentally forfeit your winnings. One of the biggest player complaints is regarding non-payment by an online casino. Most of the players who didn't get paid simply didn't read the terms and conditions of a particular casino or a casino bonus. All online casino bonuses come with T & C to protect the casino from bonus abuse. Tons of players try to deposit a few bucks and withdraw thousands, register under multiple names, or otherwise abuse the system.
The more generous the bonus, the more you need to understand the terms. A normal casino bonus has a minimum play-through requirement for each bonus on each game. That means if they give you $200 to gamble with, you need to play the game specifically mentioned in the bonus a certain number of times (usually 15 – 30 times). You can't just deposit $20 bucks, get $200 from the casino, and then withdraw the full amount. You need to take that baby for a long test drive first. Who knows? You might even double your money. Even if you don't, it's fun ride.
Also look at weekly withdrawal limits. It's normal to set a limit on withdrawals to protect the casino and players from fraud. If you win $50,000 in real money at an online casino, doesn't it feel better that the casino won't let it be withdrawn in a single transaction? What if someone got hold of your password and cleaned you out? Weekly withdrawal limits (usually from $2,000 – $10,000) are there to allow verified transactions to proceed with transparency.
Browse Online Casino Blogs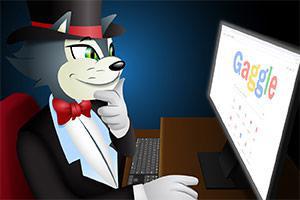 If an online casino just has a sign up page and some games, just bounce. The best online casinos have a rich library of reading material on their site. Read through a few articles on the casino blog to get a feel for the site. You'll learn more about the site and the games it offers, and maybe even learn something new about casino games.
Online casino blogs are loaded with tips and tricks to help you win, strategies for playing your favorite games, and how-to articles for everything from blackjack strategy to (for example) how to choose the best online casino. A good online casino wants their customers to be informed, happy, and ready to have fun.
Knowledge is power. And once you've done your due diligence, read those T & C, and given some games a free test drive, you're ready to put the pedal to the metal at your new online casino. Good luck and have fun!