Undoubtedly, one of the most popular casino games worldwide is video poker. You might be happily surprised to hear that many video poker games can pay over 100 percent of a players' original investment if a perfect video poker strategy is applied. It is no wonder that video poker is one of the most regularly played casino games around because it can be so lucrative.
Perhaps you are unsure how to play video poker, but want to learn. Well, the great news is that video poker is a fantastic game for players of all level and easy to play and we'll show you how in this video poker guide for dummies! Although there are literally hundreds if not thousands of versions of video poker that exist, from Texas Hold 'Em to multihand video poker they all function more or less along the same guidelines.
In standard poker (playing against other people), to be successful you must utilize a combination of skill, social dynamics and luck. However, video poker is more about knowing what cards to hold, when to double up and when to cash out. Video poker offers chances for massive payouts that even rivals slots.
This factor, coupled with it's easy approach, is precisely why so many people find video poker to be the perfect casino game. Are you looking to gain an advantage the next time you play video poker online? CoolCat Casino has created the ultimate video poker tutorial just for you. Join us to learn more!
An ultimate video poker tutorial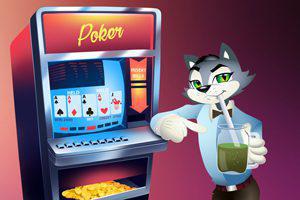 Video poker first hit the casino floors in the 1970s; and has since grown to become a massively popular form of gambling worldwide. Whatever the variety, video poker follows the standard rules of five-card draw poker. Similar to slots, video poker machines randomly generate the outcomes of each hand designated to a player. However, unlike slot machines, video poker odds are better than other casino machines. The right video poker play will earn you consistent wins whereas slots are more unpredictable.

Most video poker games are played using the standard 52-card deck model. A wager is placed ranging from 1-5 credits, and you are dealt five cards. You must decide what cards to keep and what to discard by clicking/tapping a screen. Once the "keep" cards have been selected, a second set of cards are dealt to replace the ones discarded.

The final hand may contain a winning combination. Low hands such as jacks or better pay less than higher hands like straight flushes or four-of-a kind. Payouts are awarded based on the winning combination and size of bet, and are listed on a machine's paytable.


The winning hands vary based on what version of video poker you play, but the following format is an example of the best hands for Double Bonus Video Poker ranked from lowest to highest:
Jacks or Better – J♠ J♥

Two Pair – 5♠ 5♥ 8♣ 8♦

Three of a Kind – 5♠ 5♥ 5♣

Straight – 5♠ 6♥ 7♣ 8♦ 9♠

Flush – 5♠ 6♠ 10♠ K♠ A♠

Full House – 5♠ 5♥ 5♣ 8♦ 8♠

Four 5 through King – 4 of a kind from 5s to King of any suit ♠♣♦♥

Four 2, 3, or 4 – 4 of a kind twos, threes or fours of any suit ♠♣♦♥

Four Aces – A♠ A♦ A♥ A♣

Straight Flush – 9♠ 8♠ 10♠ J♠ Q♠

Royal Flush – 10♠ J♠ Q♠ K♠ A♠

Once a winning hand is attained, you can choose to double up for a chance to earn twice your winnings. This is done by choosing a card blindly from the deck. If the card you select is higher than the dealer's, your winnings are doubled once again, and you can double again or collect your winnings.
Texas Hold'em Poker Guide

While a lot of people are intimidated when it comes to games like Texas Hold'em Poker, learning the game is actually remarkably simple, easy and fun. Based on classic 5-card poker, Texas Hold'em is a game that has been keeping video poker fans enthralled for decades.

Read more

Texas Hold'em Tips

Once you've mastered the basics of Texas Hold'em, it's time to get down to business and learn tips and tricks from the experts. Video poker is as much a game of skill as chance. It's about good decision making. These tips and tricks will help give you the winning edge.

Read more

Texas Hold'em Bonus

Now that you know how to play and have picked up the best tips and tricks from the experts, it's time to put your money where your mouth is and get down to some serious play. The best way to play online casino games has always been by taking advantage of casino bonuses to extend your bankroll.

Read more
A perfect video poker game plan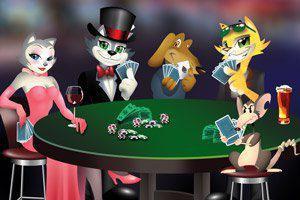 Any players that enjoy slots will find that they would really enjoy video poker. The biggest challenge to making the jump is the overall lack of understanding of the game. Poker can be an intimidating game to anyone who doesn't play it often, but video poker shouldn't cause the same type of angst.
With payouts higher than most slot machines, video poker is an excellent alternative for anyone who likes a game with a little more strategy than just pushing a spin button. Before making the jump into video poker though, it is important to know how to play.
With video poker becoming more and more popular, more players are noticing that they might need a little guidance to get them on the right track to winning. Video poker play comes in many forms and players might often overlook certain details in order to make the most out of the opportunities presented.
There definitely are good ideas and bad ideas for everything, good ways and bad ways, and video poker is no exception. Here is a small list of the best video poker game plans to get you winning in no time.
Always bet max coins
In video poker, the payouts can be staggering, but the only way to fully take advantage of this when that prefect hand comes is to bet max coins. Though the odds of hitting a coveted royal flush or four aces is rare, you'll feel a lot better when you have made the maximum wager to fully enjoy your return.
The standard payout ratio for a royal flush at full value is 800 to 1. If your wager is too low, you will probably earn about 250 to 1 on your wager, not bad, but you want full potential. It's best to play at the maximum wager allowed to really cash out big.
Check the pay table
Whether playing online or at a land-based casino, be sure to pay attention to a video poker machine's paytable. These are always listed on the exterior of the video poker machine or in the game screen when playing online. Paytables tell a player how much each winning hand combination will reward a player according to bet size.
These are usually marked in intervals per the amount wagered, with the jackpot paid to the highest hand. Video poker is a phenomenal game, when optimal game play is applied it offers a competitively low house edge compared to other casino games. Some machines will list a pay percentage of over 100%. However, this generally applies to penny slots and not large denomination machines.
Do your homework and practice before you play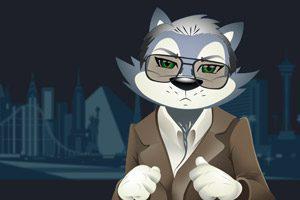 The best advice for any player serious about learning video poker tips and tricks is to do the homework. There is a plethora of books and online sites available that offer players the proper resources to learn more; such as video poker tutorials and proper video poker strategy books. The best online casinos will also let you practice online before you decide to play for real money for a chance to improve your skills.
Computer software can also be downloaded that will allow you to enhance your gaming strategy for particular machines. A little bit of practice can have a big impact on your results, and can be the difference between winning and losing. Choose your favorite form of video poker and practice for free today at CoolCat Casino!
Keep your game plan in mind
Let's say you are playing a game like Deuces Wild Video Poker, where twos are wild, and you are dealt 7♠ 7♥ 2♣ 10♦ 3♠. How should you proceed to play? The questions is, "do you hold three-of-a-kind (three sevens)?" Generally, it would depend on the variety of video poker that you are playing. Let's say that three of a kind does not pay for the version of Deuces Wild that you are playing, so you could choose to discard the additional seven as well as the three to attempt a flush or you could hold the sevens to attempt four-of-a-kind or a full house. It all depends on the pay table, and applying proper strategy.
Sign up for membership/player rewards card
We all love free stuff, I mean, who doesn't? However, most players might not be aware of the fact that brick-and-mortar as well as online casinos offer you incredible rewards simply for playing! These usually come in the form of member clubs or player rewards cards that offer everything from excellent bonuses, free games, complementary points and promotional offers.
Without membership, you lose a fantastic chance at claiming some serious benefits. This applies every time you swipe your member card at a video poker or slot machine; or when you sign in at an online casino. Did you know that CoolCat Casino offers exciting bonuses and promotions on all of your favorite games each week?
Check your bankroll and set a play budget
There's nothing wrong with wanting to win, and most people will win some of the time. However, we have to be mindful of the times that we lose. Always gamble with an amount that you are comfortable with and never gamble more than you can afford to lose. If losing one hundred credits will end up bankrupting you, then you should reconsider or at the very least lowering your stakes.
Whenever playing casino games of any type it's always a good idea to have a budget in mind before beginning a game session. Set a lose limit, and if the tides of fortune don't favor you on a given night then come back to it another time.
It's easy to fall into the "just one more round" trap, but instead playing responsibly will ensure that you can play more in the long term. Never chase your losses, especially when betting big. If your bankroll is in the negative, it's best to stop, and not let your losses consume you. Everyone who has gambled has had a rough night, so the best thing to do is to gamble responsibly. Video poker is the perfect casino game for you to moderate your budget because the paytables are always listed, and you can adjust your bet size accordingly. The number one key to video poker as well as any gaming strategy is effective bankroll management.
Keep a clear head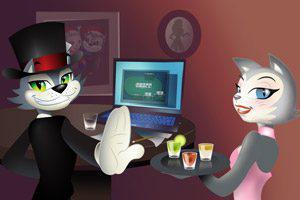 This might seem like silly advice, but can be the difference between playing well and playing abysmally. If you are say, at a brick and mortar establishment, it is important not to drink too much. Land-based casinos often offer players complementary drinks in order to keep them playing, the only downside is once the novelty of a couple drinks wears off, it will start to affect your gameplay negatively.
Anyone can have fun, and play and drink responsibly, but because alcohol has a tendency to remove inhibitions and impair critical thinking, it's important to keep yourself in balance. You might end up taking a risk that you cannot afford when under the influence of alcohol. Be sure to keep a clear head and know the risks of what you are getting into. It's never a sound strategy to get in over your head when playing video poker online or otherwise. It is all about having fun with discipline.
Video poker tutorial summary
Always bet max coins to make the most out of your wins
Check the paytable listed on each machine
Do research and practice before you play
Apply proper video poker game plan based on the type of video poker game you are playing
Sign up for membership or a player rewards card to receive benefits every time you play
Take advantage of online casino bonuses
Keep a lose limit in mind and your bankroll in check
Play responsibly and with a clear head, avoid too much alcohol
Now that you feel a little more knowledgeable about video poker, we recommend that you head over to CoolCat Casino's casino game floor to improve your video poker skills! CoolCat Casino offers a spectacular selection of online casino games, and of course, many entertaining varieties of video poker.
Be sure not to miss out! All you need to do is sign in or register for a free account in order to play free video poker online. Do you want to play for real money? Make a deposit with the cashier and start winning real money on video poker today!
CoolCat Winners
Martin was on break from work at 4:10 PM last Wednesday, so he decided to play one of the newest games on CoolCat, Kung Fu Rooster.
He had some leftover balance from his previous games, so he started betting at $30 a spin. He wasn't winning anything for the first few spins, but less than two minutes after he began playing, he won $3,000 on a single spin and triggered the feature.
Then, on a single spin in the feature, he won $22,400. Without betting anything. His total for the feature: $24,400 in 10 free games.
His break was over four minutes later, but he went back to work knowing he won $29,537.50 on Kung Fu Rooster.