Your trip to Las Vegas should be one of the most exciting things you have done in the life and going to the casino with lots of money and no experience can definitely ruin the sensation. It is true that majority of the casino games are partly or wholly based on luck, but knowing a tip or two in some games can have a great impact on the final outcome and Craps is one of the games on the list of such.
Practice Makes Perfect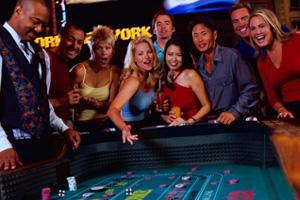 If you have heard about craps, then it is no surprise that you can barely wait for your trip to Vegas to see what it is all about and what is it that makes so many people gather around a small table and get all crazy and thrilled. Well, it is craps! In order to have higher chances at winning in Craps it is highly recommended that you practice online before taking things to the real table.
There are hundreds of options for practicing craps online. You can find plenty of online craps games that you can play craps for free. You can learn all of the rules, create your own strategy and practice it using their software.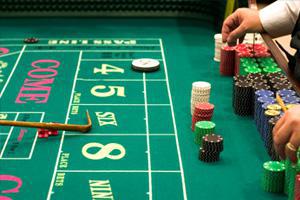 Choosing an ideal craps strategy for you is a little time consuming job and when doing this right at the table where you are playing with the real money it can cost you quite a lot. Trying out your strategies during online practice will not cost you anything at all. This way when you get to the main table you will already be aware of all your moves and decisions.
All of the online craps practice games are rather close to the reality. They have the same random number generator (RNG) as the ones in casinos which makes the outcomes just as realistic.
Don't get caught on superstitions
Last but not least, there is this strange superstition at craps that a male player who has never played the game before is thought to "seven out" or lose really fast; so, if you spend some time playing online for fake money it will not be your first time in the casino. Female players can keep calm as on the contrary to men they are supposed to be extremely lucky on their first try.
Superstitions and luck aside, practice does make a difference. Even if you are an experienced player practicing craps online will be quite useful for polishing your existing skills and winning strategies.