10 paylines. 20 paylines. 50 paylines. 88 paylines. It seems that with every new slot machine that hits the casino floor ore released into the wild at online casino, there comes an increase in lines you're eligible to play. It's intriguing, especially with more bonus rounds and bigger jackpots in play. But do more paylines automatically equal more profit? Should you abandon the 1-payline slot machines that were famous in the '70s and '80s in favor of slots with more paylines than you can wrap your head around?
If you're only used to playing 3-reel, 1-payline slot machines, it's an absolutely fair question. In fact, you might be apprehensive to play more paylines because it means you have to wager more. But that isn't necessarily the case. In fact, you could end up wagering less. That's just one of the reasons why multi-payline slots should be on your radar. For a full rundown, keep reading.
With more paylines comes more bonus rounds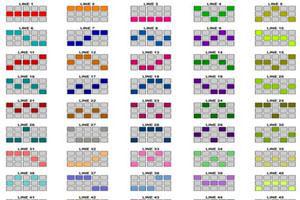 Most single payline slot machines offer payouts for matching symbols and, if you're lucky, a jackpot. But with multi-payline slot machines, there are more opportunities to win. That's because online slots and live slot machines with more paylines tend to have more reels, too. We're talking 5 reels or even more in some cases. With more reels there are more symbols and more opportunities to line symbols up. And more symbols also means more chances to enter a bonus round where you can spin on the house.
Multi-payline slots take you off the beaten path
With single-payline slots, you'll win if symbols like up on a horizontal bar. But with multi-payline slots, you might find yourself winning big without seeing your symbols line up next to each other. That's because 5-reel, multi-payline slots don't require symbols to line up one next to the other. In many cases, paylines zigzag, skew up and down, and move in various directions. Different online slots will have different payouts based on how symbols lined up on a payline. If you're coming from a single-payline slot, it takes a bit of time to wrap your head around the fact that you can win big without actually seeing symbols line up. But these unexpected wins are a good thing.
More substitute symbols means more winning potential
If you're used to playing 3-reel, 1-line slot machines, you're probably just used to static symbols. But with multi-line online slots, there are wild symbols. Also more commonly known as substitute symbols, these are symbols that can replace other symbols in the game to help you complete a winning combination. That means you could potentially hit two symbols and still win, as long as those two symbols come with a substitute symbol, too.
Scatter symbols take profits even further
With scatters, you could win without even lining up on a payline. In many online slots, scatter symbols give you big wins when these symbols appear in threes or more. And they don't necessarily have to appear on a payline. Anywhere on the screen will do. Of course, this varies from game to game, so be sure to check the rules before you play.
More lines doesn't have to mean a bigger bet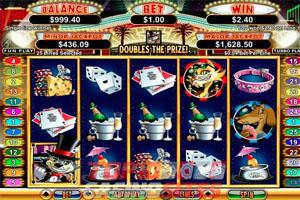 One of the biggest misconceptions in real money slot machines with lots of paylines is that it automatically costs more to play. But that isn't necessarily true. Did you know a 1-payline slot machine with three reels could actually cost you more than a 50-payline slots game? It's true. If you're playing a $1 machine, for example, it'll cost you $1 per spin assuming you bet the minimum number of credits. However a 50-payline slot machine where the minimum bet is a penny would only cost you $0.50.
But what if the minimum bet was $1 per line? Surely, that would cost you $50 per spin, right? Not necessarily. In many multi-payline slots games, you can adjust the number of paylines, assuming you're playing on a variable payline machine. That means you can play 20 lines at $0.05 per spin and it would cost you the same as that $1 slot machine.
Playing fewer lines could mean fewer shots at the jackpot
A word about playing fewer lines, though. If you are allowed to adjust the number of paylines, it doesn't mean you should. That's because playing fewer paylines could mean that you'll miss out on winning. If symbols show up on a payline that you didn't play, you won't win, plain and simple. If you're trying to conserve cash, consider lowering your bet per line instead of the number of lines in play.
Some multi-payline slot machines pay out significantly more
Every slot machine is different, so to say that all multi-payline slots pay out more money more often than 1-line slots would be false. However, you can consult a machine's payout percentage in the live world to discover how much a machine pays back to players. A 97% payout percentage means that for every $1 taken in, $0.97 is paid back to players. That doesn't mean you'll win 97% of the time. In fact, you could very well wager $100 and only win $20. But over time, players on the whole earn that back. In some cases, the payout percentages trump 1-line slots, though this isn't always the case.
See for yourself
To find out if multi-payline slots are worth it, sign in to your CoolCat Casino account. Don't have one? You can create one for free in a matter of minutes. All we need is a few pieces of information. Once you're registered, you can access free slots on your PC, Mac, iPhone, iPad, or Android phone or tablet. And you won't just find multi-payline slots. You'll also find the 3-reel classics with a single payline.
With no real money to risk, it really is a great way to see if multi-payline slots are in fact more profitable than their 1-line counterpart. And if you discover firsthand that they are, all it takes is a small deposit to get in the game for real.
CoolCat Winners
Steve started playing Naughty or Nice at CoolCat at 8:24PM last Wednesday. He was coming off of a previous win, so he bet big from the get go.
Almost immediately, the big bets started paying off. Within the first minute of playing, he won $1,037.50.
Then, he got $812.50, $400, $1,450. All on single spins. A few minutes later, he hit his first Feature and won $1,800 on 12 Free Spins.
He soon triggered his second Feature. Again, 12 Free Games. But this time, he won $64,725.00 across the 12 Spins. Without betting a cent of his own money.
Steve played for some time longer, adding a few more wins before calling it a night. Not bad for a Wednesday night.