So, Martin Jacobson is worth $10 million today. He just won the World Series. We're not talking baseball. We're talking poker. He blew through a field of X,XXX players to conquer the Main Event title. The tournament began in the summer but the final table was paused in the summer, only to resume in early November 2014.
If you're jealous of the money, don't be. There's a lot of cash to be made playing real money poker, not just live in big tournaments but online every second of every day. Want a piece of it? Then just play poker. Want a BIG piece of it? Then you need to become a poker master. We've got the 5 steps you need to follow to make that happen.
Step 1: Don't play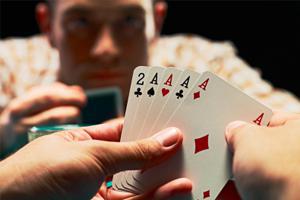 This might seem counterproductive, but hear us out. The first step to becoming a poker master is to learn the game. And the best way to learn the game is to sit and watch it. At any given time, you'll find a great poker tournament or cash game broadcast on TV. The beautiful thing about those games is that you can see each player's cards. We recommend sitting down to watch what happens, absorbing each move made. You can learn a lot by watching a pro throw away a hand that you might easily play as a newbie.
What's more, the social commentary that goes along with each broadcast is pretty informative, especially when you've got seasoned broadcasters and pro players calling the game.
Step 2: Play live with friends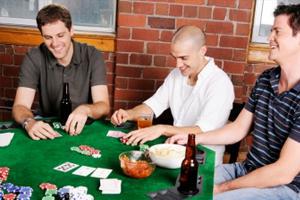 Get the Oreos out and host some of your friends at friendly home games. You'll need those cookies as chips, or something similar. Of course, you can use real casino poker chips, but don't back them with real money. At least not yet. In your early stages of mastering poker, you'll want to play with friends to get a real feel for the game of poker.
But don't choose friends who have never played poker before. Instead, choose friends who are good at the game. At least played a bit before, online or at a poker table. Remember, the best way to get better at something is to play against someone who's better than you.
Step 3: Hit the books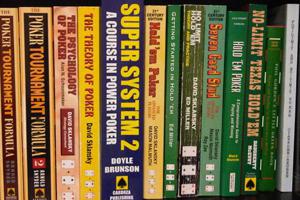 It's not all fun and games. Mastering poker requires a lot of reading. Books, articles, interview – you can find a pieces of knowledge or nice tips and tricks anywhere. Did you know that the best poker players can calculate stats and odds on the fly and make smart decisions using those odds? It's absolutely true.
While poker does involve luck, on a long run, it's definitely a game of skill, and certainly skills you need to polish with grace and practice beforehand. Read some great poker books and learn about pot odds, implied odds, how to play different hands and flops, when to bet on river and when to hold yourself back and not to touch your chips in order not to lose them and everything in between. You'll gain a lot of insight and practical tips.
Step 4: Play video poker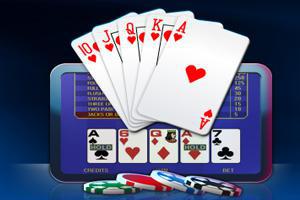 No, not online poker. Video poker, like the kind you'll find at casino games section of CoolCat Casino.
What is the difference you ask? Well, first of all, in standard version of online poker, you're playing against other players at a virtual table. On the other hand, in video poker, it's you against the house and as long as you make the board, you win. While there's more luck involved in video poker, it's a great way to think about playing hands and evolve your game.
Step 5: Play online poker, for free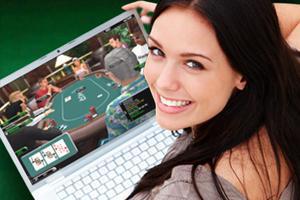 There are lots of good online poker sites out there that let you play for free. Some work through Facebook, others work through the web.
Some sites off standalone applications you can certainly use to practice and will give you a fairly good sense of the real game. Many will entice you with deposit bonuses, but they all have one secret: You can play for free to begin with. And many sites offer freerolls that pay out real cash. Give those a try first and sooner or later you'll be bluffing your way to big money paydays like a World Series champion.
You can always have fun with the different poker games online offered at CoolCat Casino and practice skills and decision making, it is never a waste of time to try your own habilities by yourself
before impressing others.
CoolCat Winners
Ted plays CoolCat Casino almost every day, he loves our games and he loves the wins that come with them. Ted also likes playing a variety of games from Enchanted Garden to Sweet 16 and this day was no exception.
He generally starts off betting low and steadily raising his bets according to his wins. Ted started by using code THATSMINE to try out or newest slot game Gemtopia with 30 Free Spins and a 250% No Max Bonus on his deposit.
After winning $900 in Gemtopia, Ted moved on to his personal favorite Purrfect Pets and went on to hit the many features in the game, pushing his balance up by a further $10,000. Finally, he went on to play Sweet 16 where, through the morphing feature, which raises the multiplier up to 12x for every win that is made in a row, he made a cool $45,000. Not bad for his daily dabble on CoolCat.