If you're not majorly into gambling, a casino can seem like a place made for drunken big-shots dressed in fancy glam rags, with far too much expendable money and time on their hands! To a certain degree this is true… but there's a lot more to casinos than meets the eye! That's why we set out to uncover some of their most bizarre and interesting facts, when it comes to their history and how they are viewed in other cultures!
No. 20 – You're legally allowed to card count if you don't mind being chucked out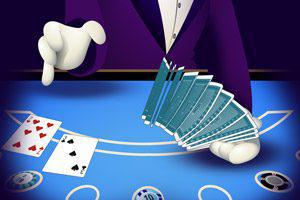 We scratched our heads at this one too. Even though it is "technically" legal to card count in blackjack, casinos all over the world still stop you from doing it and even threaten to kick gamblers out the venue if they are caught. That's internal casino policy, not actual law. But heck, it's their place of business and they're allowed to set the rules. Not an ideal solution if everyone is doing it, so instead most of the gaming establishments try to shuffle the deck more often, in a bid to reduce this kind of activity.
No. 19 – Gambling in Japan is illegal except…
Casinos are strictly forbidden in Japan with the exception of three integrated casino resorts to be built in the near future in which the Japanese public can only visit once per week and must pay an entrance fee, that doesn't mean the general public don't gamble though!
One form of gambling that is still deemed legal in this country, is a slot machine-themed game called Pachinko. The game allows players to win small silver balls which can be exchanged for prizes such as alcohol, toys and other things. They can also be redeemed in stately-owned shops for cash, in turn allowing Japanese gamblers to dodge the bullet from what is considered "illegal gambling."
No. 18 – 1955 was the turning point for racism in casinos
During the 1950s, Las Vegas was terrible for its attitude towards other races and nationalities, particularly black people. In 1955, the first interracial casino was opened and was known as the Moulin Rouge Casino, but unfortunately it only ran for 4 months before the owners shut it down. It was however, the beginning of a new era for racial acceptance in Nevada.

No. 17 – Ambulances are called out much less in smoke-free casinos
Even though most casinos banned the act of smoking in 2008. There are some casinos which actually permit the use of smoking on their gaming floors. The University of California carried out a case study on this and discovered some unsurprising results in terms of the health benefits. Calls to ambulance services also dropped by 20% in casinos where smoking was no longer permitted, compared to ones which were.
No. 16 – You're not allowed to play the lottery in Nevada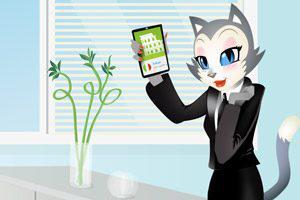 It seems bonkers considering it's often been dubbed the "gambling capital of the world", but lotteries are actually outlawed in Nevada, despite the tax benefits and revenue it could easily generate for the state's economy. Other states where lotteries are illegal are Alabama, Alaska, Hawaii, Mississippi and Utah.
No. 15 – European Roulette is much easier to win than the American version
This statement could be down to the fact that the American version of roulette is played using an extra pocket, which naturally gives the house edge a bigger advantage than the French variant. In 1866, there was yet another pocket added to the American version in the form of an eagle symbol. Fortunately, this was soon removed as the house kept winning all of the games!
No. 14 – The Tribal casinos all derive from a bingo hall
The Native Americans practically invented gambling in America when it began to catch on for ordinary people back in the 1800s, but in 1979 the famous Seminole tribe, Florida revolutionized the industry when they set up a small bingo hall in Hollywood. The legal cap on payouts back then was a maximum of $2,000.
No. 13 – Over $25 million was won on a slot machine by a WWII veteran
You would think the biggest ever wins on record would be in a hardcore poker game or million to 1 roulette bet. For WWII veteran Elmer Sherman, he won a combined total of $25 million throughout the duration of his life. The first time he got lucky was on a slot that paid out a whopping $4.6 million, followed by an additional $21.1 million in 2005, when he decided it would be his dream to win another jackpot. Pretty sure he got his wish!
No. 12 – Casinos do not provide their own air supply to gaming floors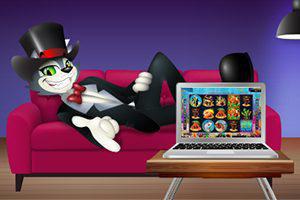 This one is quite comical. One of the myths about casinos is that they pump oxygen into the gaming areas to keep gamblers alert and prevent them from going outside when it gets a bit too stuffy. For starters, it would be a fire hazard if it were true and also against the law. Air-con is fine but treating the casino as if it were a deep-sea diving excursion is not!
No. 11 – The first ever casino license was given to a female
Even though women were repressed from a series of male-dominated activities throughout the ages, gambling allowed a lot more leniency. In 1920 the first license was issued to a lady called Mayme Stocker, who owned the Northern Club in Las Vegas, Nevada. At the time only a handful of games were offered at the casino which included stud poker, draw poker, lowball poker, 500 and bridge.
No. 10 – Slot machines make casinos the most money
You would think the majority of the casino industry's revenue comes from the high-roller losses on games such as roulette and blackjack. But funnily enough it's the trusty old fruit machine that really packs in the pounds for most casinos; more than likely due to their simplicity and small wagering requirements. Plus, they are loads more fun and less serious than trying to hold a poker face for hours!

No. 9 – The Sandwich was invented inside a casino
Heavy gambler John Montagu, the fourth Earl of Sandwich was the genius behind one of the world's most beloved snacks. In 1765, Montagu was having a very successful run on one of the table games, and asked the casino's kitchen whether they could put a slice of meat in between 2 slices of bread, so he had more use of his hands. Even though other cultures have probably been doing something similar for centuries, he was the one who gave it the name!
No. 8 – FexEx would have gone into liquidation if it wasn't for gambling
The postal giant's founder Frederick Smith flew to Vegas in 1973 during the time when his company only had $5,000 to its name. After a flawless win on a Blackjack game, he walked out of that casino $27,000 richer. Although it doesn't seem like enough to get a business like this one off the ground, it certainly helped the company hold out until they were able to earn their first profits in 1976, where they turned over $11 million.
No. 7 – You can actually ban yourself from a casino
This one sounds crazy, but actually makes a lot of sense when you think about it. Many real money casinos now have a policy that legally allows guests to voluntarily ban themselves from their establishments, if they are suffering with an addiction or problem. They can choose to ban themselves for up to one year, 5 years, or life! But once you've put your name on there and specified how long, there's no going back!
No. 6 – The main prison in Nevada used to have its own casino for prisoners
For 35 years, Nevada's state prison housed its own casino. They were able to play everything from Blackjack, to Craps to Roulette, and even some forms of sports betting. When a new warden took over the prison a few years later, he closed the casino down, dubbing it as 'degradation' to the inmates.
No. 5 – A black London cab homes the world's smallest casino
What better way to pass the time in the UK capital's traffic than to get a few rounds of slots in! The Grosvenor Casino decided to take commuting round London to the next level and put a casino in the back of a taxi. The miniature gaming car comes complete with a bar, a TV showing sports, gambling table and personal dealer! As long you make a donation, you can go anywhere in the city, or direct to the casino, completely free of charge.
No. 4 – Nobody gives a Craps
Funnily enough, craps isn't a game which was made up in a random gas station toilet in North America, or what many believe to be a reincarnation of the British game "Hazard". Craps actually got its name from the French settlers that came to New Orleans back in the 1700s. They became enticed by the game, and often joined in with the English players. The clash of languages over the years, steadily changed the rules of the game as well as its title. 'Crabs' soon turned into 'Craps', and for some reason it just stuck!
No. 3 – Roulette is the 'Devil's Game'
Roulette or as the French refer to it "Little Wheel" is one of the most popular casino games of all time, yet when its creator Blaise Pascal accidently created this gambling contraption when he was attempting to invent a perpetual motion machine – there had to be a specific amount of numbers in order for the logic of the game to work. Consequently, these numbers added up to 666. Some superstitious players won't even entertain the idea of playing roulette, fearing the dreaded "number of the beast".
No. 2 – Inside casinos everyone is a suspect
If there's anything that's been learnt from films starring Robert De'Niro and Joe Pesci, it's for casino operators and staff to be on a constant lookout for cheaters and hustlers on the gaming floor. As a rule of thumb in casinos, all dealers, croupiers and bankers must show the palms of their hands to the cameras before they are allowed to leave the table. This is because dealers have been known for pocketing chips in the past! One of the most commonly known casino crimes.
No. 1 – Las Vegas isn't actually the world's gambling capital
We genuinely couldn't believe this one either! Even though 'Sin City' may have the reputation as the global center point for casinos and brings in most of its money from slot machines, it is actually the Chinese region of Macau which homes the largest gambling community in the world, with high-roller players generating over 75% of their annual gaming revenue.
We know for sure there's a ton of other weird and wonderful facts about casinos, ranging from people urinating on gaming floors, Ben Affleck's lifetime ban at the MGM for card counting, to Texas Hold'em being illegal in Texas! We imagine there's loads of others we don't know about, but the above have definitely earned their place in our own top 20!
CoolCat Winners
Steve started playing Naughty or Nice at CoolCat at 8:24PM last Wednesday. He was coming off of a previous win, so he bet big from the get go.
Almost immediately, the big bets started paying off. Within the first minute of playing, he won $1,037.50.
Then, he got $812.50, $400, $1,450. All on single spins. A few minutes later, he hit his first Feature and won $1,800 on 12 Free Spins.
He soon triggered his second Feature. Again, 12 Free Games. But this time, he won $64,725.00 across the 12 Spins. Without betting a cent of his own money.
Steve played for some time longer, adding a few more wins before calling it a night. Not bad for a Wednesday night.