At casinos, there are table games and there are slots. Table games tend to include anything involving felt, like Blackjack, War, Baccarat, Let'em Ride, Pontoon, Texas Hold'em Bonus Poker, Red Dog, and anything involving a deck (or multiple decks) of cards. Slots, well, they're pretty much anything with reels and a Spin button. That's true online. And that's true live. But while those games attract the majority of the attention, there are several games that don't fit into either category.
These are specialty games and CoolCat Casino has lots of them. In fact, you'll find a bunch of specialty games that you can't even find in the real world. Today, we're going to introduce you to the top three specialty games. These are the games that table games and slots champs flock to when they want to mix things up without having to give up serious odds to the house.
Multiplayer Roulette
The thing about online casinos games is that while big wins happen a lot, you only really know about it when it's you who is doing the winning. Think about it. In the live casino world, when you step onto the casino floor, the first thing you hear is the sound of people screaming with excitement when they've hit a big jackpot or done well at the tables.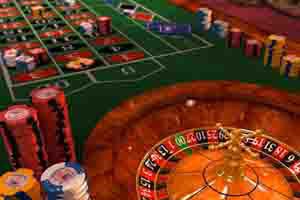 That's especially true at the Roulette tables. That's because the style of the game makes it easy for people to celebrate big wins together. You're all crowded around the same table, reaching over one another to place your bets. You might even develop playing strategies along the way. When the croupier spins the wheel and releases the ball, there's mutual anticipation as you all wait to find out where the ball is going to land. And when other players win, there are high fives and screams of excitement — especially when you're a winner among them.
But online, that's all gone. At the roulette table, you're essentially on your own to celebrate your big win (kind of like a Roulette tournament where your goal is to beat other players).. And while it might happen a lot, if you hit a losing streak, you might assume that everyone is losing.
Multiplayer Roulette, however, offers you the best of both worlds. Like regular online Roulette, you're free to play whenever your want from the comfort of your own home. But unlike the regular iGaming version in which you play solo, Multiplayer Roulette seats you at the same table as other Roulette-hungry players.
You're all seated together. You all bet together. And you can all celebrate your wins together. It's just like regular online Roulette, except with more people.
You should note, however, that Multiplayer Roulette is a bit slower than the regular online version. That's because while in regular online Roulette you're free to spin the wheel immediately after you've been paid out, Multiplayer is just like the live version. You must wait for other players to place their bets. So instead of you hitting the Spin button, there's an actual Croupier who takes care of it all for you.
Hot Dice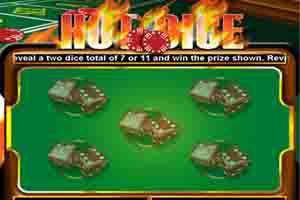 Craps is a great game, but for the newbie online casino player, it can be a little overwhelming. If you're craving a fun dice game without having to do too much thinking, give Hot Dice a try. It's a really fun specialty game available at CoolCat Casino (you can't really find this at live casinos, so keep that in mind).
The game is super simple to play. Just place your bet, click Play, and watch what happens. If you roll a 7 or and 11, you'll win. How much? Well, each rolled dice reveals a prize multiplier. So if you bet $10 and you roll an 11 that reveals a 4x multiplier, you'll win $40.
Hot Dice is a quick game, and technically you don't even have to wait for the dice to roll. In a nutshell, this is a scratch-off game, much like the tickets you'd buy at your local convenience store.
Keno
Speaking of lottery tickets, did you get in on the last massive one? Or are you in for the next one, which appears to be approaching $200 million? We've got our tickets, but the chances of actually winning are, unfortunately, pretty low.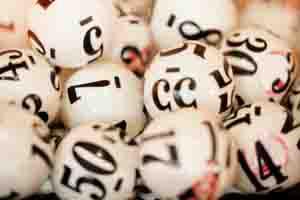 If you want better odds at a lottery style game, try Keno — the third specialty game on our list. Just like a lottery, you choose your numbers from an available set of numbers. And just like a lottery, numbers of drawn. If your numbers come up, you win.
But here's the best part. There are 80 numbers to choose from and you can choose up to 15 of them. You can also choose to play fewer numbers. It's entirely your call. After you pick your numbers and place your wager, the numbers are drawn.
Now you don't have to hit all of your numbers. However, the more numbers you hit, the higher your payouts will be. For example, if you earn 1x your bet for hitting 6 out of 15 numbers, you might earn 4x for hitting 12 out of 15 (these payouts are only an estimation and not a reflection of actual payouts). It gets better. By choosing fewer numbers and catching more of them, you'll actually earn higher payouts. For example, hitting 6 out of 8 numbers gets you better payouts than hitting 7 of 15 numbers because you've hit a higher percentage of them.
Online keno is pretty much identical to the Keno games you might have played at your favorite Las Vegas casino or at a Bingo hall. The difference, however, is that you never have to wait for a Keno game to start. Usually, in the live version, Keno games run every 15 or 20 minutes (though it varies from casino to casino). Online, it's completely your call.
Play these online casino specialty games at CoolCat Casino
With your CoolCat Casino account, you can access these specialty game plus lots more, all from the comforts of home. In fact, with your no-charge account, you can enjoy these games for free without having to risk on red cent.
Just spend a few moments setting up your CoolCat Casino account and we'll take care of the rest.