Slots are great, but sometimes adding a layer of excitement can make things even better. That's the basis of slot tournaments. The format is relatively simple. When you sign up for a slot tourney, you'll be assigned a slot machine number and a session time to play. When your time arrives, just find the slot with your number, have a seat and wait for the tournament official to tell you to start. Every player in the tournament starts with a set amount of credits and a set amount of time to play. Winnings are deposited in a separate account that can't be replayed, and the player with the highest total winnings takes home the title.
Developing a Strategy
Keeping in mind that slot machines produce random results with the help of a random number generator, it's clear that strategies aren't necessarily important in slots tournaments. There are, however, a few things to keep in mind. First, you need to play fast enough to use all of your credits during your session. Any credits you don't play are wasted opportunities that could move you up the leaderboard. Following a big win, you won't be able to spin again until after the credits are all awarded, but it's important to concentrate to avoid wasting too much time. Forget about slow and steady. Slot tournaments are a good old fashioned sprint!
Types of Tourneys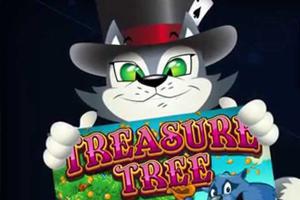 Just as some slots pay out better than others, some slot tourneys feature much better returns for players. In general, there are three types of slot tournaments to keep watch for. First, there are free and invitational tournaments. These feature no entry fee, and they are a great way to enjoy some time on the slots without impacting your bankroll. Next, there are tournaments that return all entry fees. In these tourneys, winners will claim all of the fees paid by other players. In other words, these tournaments have no house edge! The final type of slot tournament profits the casino. A portion of entry fees goes straight into the casino's pocket, providing less winnings for the players.
Additional Freebies
Casinos use slot tournaments as a way to attract new players, so they sometimes sweeten the deal by offering additional incentives, freebies and discounts. These will vary from one tournament to the next, but relatively common offerings include discounted or free hotel rooms, welcome parties, door prizes and award banquets.
If you enjoy slots, tournaments are a great way to secure some time at the machines while cashing in on the casino's promotional generosity. In some cases, you may find a tourney that offers freebies that exceed the entry cost of the tournament itself. These, of course, are great contests to enter. On the other hand, tournaments in which the casino takes a piece of the pie without adding any incentives should generally be avoided. Remember, winning a slots tourney is mostly a matter of luck, so entering should be based on the entertainment factor on offer. For avid slots players, they can definitely be worth the price of admission.