In these days of political correctness and seemingly constant protesting and complaining, traditional traits amongst the genders are often viewed in a negative light. The ever-present byproduct of a society that's expected to be open-minded and accepting of all lifestyles has been an apparent ignorance to the reasons for the 'stereotypical' preferences of the masses. Sure, it's great to do whatever makes you happy with your life, but that doesn't mean that everyone wants to change, right?
Regardless of the calls to arms of the feminist leaders of the world, sometimes, some women actually enjoy frilly, girly, cute things. If you count yourself among this crowd, we're coming through with a list of slots that you may be interested in. We're not making a political statement. We're just offering up a guide for our female players who enjoy games with a bit of girl power.
Cleopatra's Gold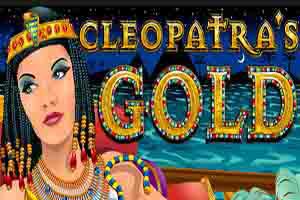 Few women throughout history represent the spirit of girl power better than Cleopatra. As the last active pharaoh to rule Egypt before it was absorbed into the Roman Empire, Cleopatra is associated with both political power and feminine beauty. In Cleopatra's Gold, you'll be free to explore the magic of the pyramids while awaiting huge wins. Collect three or more scattered pyramid symbols to win up to 15 free games with tripled prizes. The Cleopatra symbol is also special, because it serves as a wild that can substitute for all other symbols to help you complete those near-miss combinations. With a top award of 40,000 times your bet per payline and a randomly awarded jackpot always waiting in the wings, this slot is a terrific option for any of CoolCat's leading ladies.
Glitz and Glamour
Calling all would-be Hollywood divas: this fabulous slot embodies the classic charm and mystique of Hollywood in its heyday, and you don't want to miss out on the action! Glitz and Glamour is like a blast from the past. Get ready to take a firsthand stroll through the incredible nightlife and drama of the lifestyles of the rich and famous. Keep an eye out for the two beautiful wild symbols – including the Lady on reels two, three and four and the Man on reels one and five – in order to complete those near-miss combinations and multiply your winnings.
Eternal Love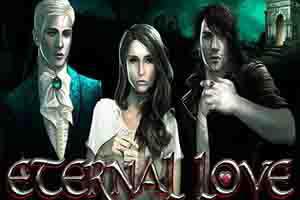 If those famous movies starring Edward and Bella taught us anything, it's that cold-blooded vampires are seriously sexy. If you find yourself longing for a bite from a heartthrob bloodsucker, Eternal Love is most definitely the slot for you. This visually-stunning game pays in all directions and features a suspenseful Life Force meter that can seriously boost your bankroll. Are you in it for the money, or are you just spinning the reels to find out the character's fate? If you're anything like us, it'll definitely be a little bit of both!
High Fashion
Get ready to strut your stuff down the runway in the latest and greatest designs from some of the fashion world's most in-demand icons. Cameras will be flashing, modeling contracts will be thrown around and some of the hottest slot symbols at CoolCat Casino will be showing up to help you win huge prizes. High Fashion is all about the modeling frenzy that's still going on around the world. With 25 paylines and multiplied winnings when models are on the reels, you really can't go wrong with this fashionable slot game.
Mayan Queen
The Mayan calendar may have ended on December 21, 2012, but that doesn't mean the end of one of the most important civilizations in Latin America. On the contrary, the Mayans are living on with this colorful slot featuring their leading lady. Do you have what it takes to uncover the riddles and mysteries of temples, wear one-of-a-kind jewelry and explore legendary paths that could be hiding huge treasures? Mayan Queen lets you take a walk in the shoes of a Mayan leader without leaving the comforts of home. Much like the civilization's art and architecture, this game is set to live on for years to come.
Mermaid Queen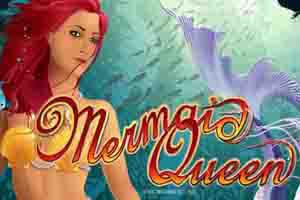 If ruling the Mayans doesn't interest you, might we suggest taking a trip under the sea? Mermaid Queen reminds us of that familiar little mermaid story that we all enjoyed as kids. The slot captures the creatures and fairytale-like feel of that famous story and combines them with a chance to win some serious cash. Players who've got their sea legs should consider cashing them in for a single fin, because this game's digital journey to the bottom of the sea is seriously tough to top.
Paris Beauty
The way we figure it, there are two types of ladies: the ones who've been to Paris (and loved it) and the ones who are just dying to go. The French capital is synonymous with romance, so it should come as no surprise that Paris Beauty offers such an enticing gaming experience. From images of the Eiffel Tower and the Arc de Triomphe to wild symbols in the form of Parisian ladies, this game will take you on an electronic journey to one of Europe's most in-demand spots. The random jackpot? That's just the icing on Marie Antoinette's famous cake.
Hopefully, one of these slots will appeal to the girly girl in you. If not, we invite you to check out the full library of CoolCat Casino slots. We offer one of the largest selections on the web, and we're regularly adding new games to keep things fresh. Sometimes, it just feels good to appeal to the romantic in all of us, and these slots do that extremely well. If you've got any questions about any of these games or CoolCat in general, feel free to send us a line by navigating to the Contact Us page of this website. Our industry-leading customer support staff is standing by 24/7 to ensure that your time at CoolCat Casino is always top notch. Ladies of the house, unite! It's time to give those bankrolls a boost with some great games at the web's best casino.