Did you know that there are TV shows that have become slot machines? I'm sure you know, because if like me, you also play online or land casino games, then these are facts we just know, right?Just to review a few of the shows that have already become slot machines, check out the list:
Sex & the City, Jeopardy, Cheers, Family Guy, CSI, Judge Judy, Happy Days and The Beverly Hills Hillbillies are just a few of the TV shows that have inspired slot machine makers.
But then, how about now in 2013? What TV shows should have their own slot machine up until today? I mean, it's the end of the year. We might as well get creative and invent ourselves what we would like to see in the market. I'm going to go out on a limb by imagining what I think could be great slots. Mind you, they might have been invented already, so if you see one that is being played in casinos and it so happens that I didn't know it, please let me know.
Breaking Bad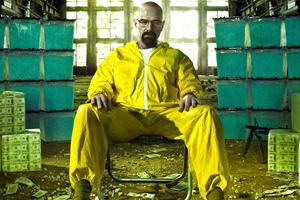 Come on! If you've seen the show, then you know that this art piece deserves ten slot machines, a shrine and as many monuments as possible. I see the slot machine having Mr. White dressed in a black jacket and his black hat. In a dessert. Oh yes, I can see it: The Breaking Bad Slot Machine! And hey, lots of money and free games should be won with this one!
Game of Thrones
Someone please tell me that this slot machine inspired on Game of Thrones is already out there. I mean, there are dragons, princesses, good kings, bad kings, warriors and many, many creatures more. It's such an easy and awesome TV show that can inspire not only several slot machines, but also board games and card games. Don't you think?
Friends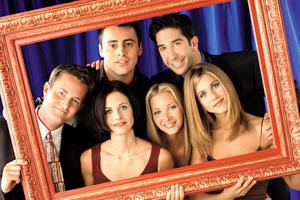 I don't know if this slot machine has been created or not. But hey, it must! We have the faces of our six beloved Rachel, Ross, Phoebe, Chandler and Monica. I can hear Joey's "how you doing?" voice every time an earning is made. Throughout the game, I can also hear the TV show tune playing and you know what? I can imagine players actually singing throughout the game!
Law & Order
This show was created all the way back to 1990. Can you imagine? I'm a fan, as you can see, so I'm picturing several slot machines with this one. For example: the first one I would create is a Law & Order SVU slot with agents Benson and Stabler as its main characters. However, Ice-T or AKA agent Tutuola, of course has to be a character as well. From that machine, we could move to a second version, a more recent one without Stabler. What I can hear with this game, is that whenever you spin the machine, you can hear that special sound of the show whenever there's a scene change. You know which one I mean, right? That one!
Now that I think about it, the same must happen with the slot machine from Cheers. I've never played it, but if it doesn't include the show's music theme, I can't imagine it being a success.
Can you think of another slot based on a TV show? Come on, let's get creative!