Sports betting – the act of placing a wager down on a sporting activity with the hope of predicting the outcome of the results and winning back money in return. It is a form of gambling which has been around for centuries, and to this day remains one of the most popular and exciting ways to accumulate huge sums of cash. With today's technologies, it's never been easier to place bets quickly on a multitude of different games and sporting events such as football, tennis, boxing, basketball, golf, darts, racing, snooker and most types of pari-mutuel activities.
Generally, there is no set rule or strategy involved in sports betting, as it's always down to the contesters, teams and people actually playing the game which determines the results. Gamblers rely solely on the performance of these people and things for lining the inside of their pockets. That's a big responsibility and pressure on the individual players in question, however; it' quite normal for people to place various bets in these kinds of games to increase their overall chances of beating the odds.
Online vs offline sports betting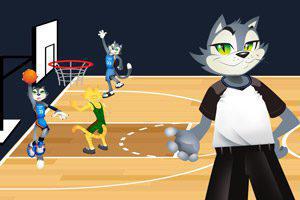 Although there is no defining difference between online and offline betting, you do tend to have better jurisdiction and control when you place bets online as opposed to stepping into a bookies.
Many online sportsbooks allow you to track bets, check comparison tables, game times and availability, wagering amounts as well as probability values which are not always clearly displayed in some betting shops.
What's more, you can also compare between different online vendors and operators, to make sure whatever payouts you could receive after a win are fair, consistent, and getting you the best value for your hard-earned bucks!
How the bookies benefit from sports wagers
It is very common for betting firms to pay out large amounts of money when it comes to this kind of gambling. So it does pose the question "well… what's in it for them?" Like all casinos and gaming operators, these companies cash in far more than they ever pay out, so it never phases them when a punter hits the highest possible bet outcome, as the probability of this actually happening is incredibly rare in the first place. But when it does happen – they are STILL making a profit off the bet, as they do with every single one they put through their books. This is because the bookmakers are able to set their own 'edge' and adjust their odds so they favorably gain something off each individual bet, regardless of the outcome.
How do I get the upper hand over the bookies?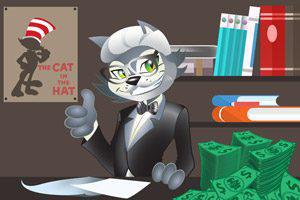 Unfortunately this will never be the case. You cannot gain any advantage over the betting edge, simply because they are always running the lowest percentage margin, meaning the ball is always in their court.
The best way to approach sports betting is to focus on how much you are prepared to part with, not how much you could potentially win. This will deter you from placing foolish bets that could cost you more than what you walked in there with, especially if you are trying to recoup any losses.
Our advice is to study the sport or game in detail and pay close attention to the stats. Take football or basketball for example – by analyzing previous results in which a team has achieved the most home wins, as opposed to away over the course of the season, or – studying the track record of a particular horse and how many times it has finished 1st, 2nd and 3rd. Familiarizing yourself with this kind of information will certainly help you when deciding on your bets.
Should I stick to one form of sports betting?
You can freely choose to bet on what you like! But the advantage of sticking to just one sport to bet on (at least until you become more confident or have some expendable cash), means that you will be able to familiarize yourself with certain trends and patterns which could help you determine the most likely results. For beginners, this is probably the safest and most sensible way to get into sports betting – but ultimately it is up to you where you put your money!

Tips for winning at sports betting
#1 – Take control of your bankroll!
Probably the most fundamental tip anyone could possibly give you, is to make sure your finances are in line with what you can afford to spend when placing sports bets. Aim to have some kind of 'cash stash' where you make bets with approximately 1%-5% of your bankroll, and never ever chase your losses when placing bigger bets!
#2 – Don't place half-assed bets when you're half-cut
Gambling whilst inebriated is never a good idea no matter what it is you're playing, or betting on. It can easily lead to you making a poor decision and it also leaves you more open to suggestion. Have 1 or 2 for sure, but leave the shots and more intoxicated celebrations for when you've actually won!
#3 – Brush up on stats and figures
As we mentioned earlier, it really does pay to familiarize yourself with the sport you plan on placing money down on. Once you have a basic understanding of the different kinds of trends that can occur in some games such as horse racing and football where some teams etc. have a history of performing better than others.

#4 – Don't settle for rogue bookmakers
We say this because there are many sport betting outlets and websites which claim to offer the best lines, so it's worth doing your research into the different sportsbooks available to make sure you get the best return on investment. Shopping around for the best lines is practically a strategy in itself, and can really help you to win big!
#5 – Don't be biased with your bets
It's easy to throw all your money down on your favorite horse or player, simply because you like them and want to believe that they will win. This naive approach towards sports betting is not going to get you very far, because your selection is influenced by something which is not based on solid results or likely outcomes. It's easy to fall into this trap and bet on what you hope will happen, without properly considering if it is the right thing to do or not.
Final thought
Whether you're a pro with lucky tendencies or a complete novice – sports betting is one of the most entertaining ways to gamble, and can lead to some fruitful sums of money if your strategy is on point and your intuition is right. Just remember to be tenacious with your bankroll, and don't get disheartened if your bet doesn't always come through. Gambling was designed to be fun after all! Best of luck and may the odds be in your favor!

CoolCat Winners
Matt couldn't sleep last Friday night, so he tried playing a few of his favorite slots at CoolCat Casino before he settled on one of our newest games, Kung Fu Rooster.
He was coming off a previous win, so he started betting at $60 a spin.
Less than a minute after he started playing, he triggered the Feature. He got 10 Free Games and won $1,225.
That was just the beginning. Back in the base game, he won $575, $550, $465 in a space of 20 Spins.
But it was the final Free Game Feature that really made Matt's night. He triggered 20 Free Games and won a total of $21,785. That's a good Friday night.