No matter where you are in the world, on any given day in any given casino you're likely to encounter a variety of different types of gamblers. Now, while we're not really into stereotypes, and one size never fits all, it is safe to say you can place gamblers into certain types by how they handle themselves on the casino floor. The differences can be observed through players' individual behavior and playing habits more so than their dress or type of drink. Let's take a closer look at the top five types of gamblers inhabiting casinos and gambling destinations around the world.
Professional Gamblers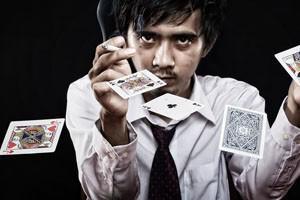 Professional players and usually some pretty serious folks as they use gambling as their primary source of income. Using proven techniques and skills in combination with plenty of experience, these players depend on statistics and records more than their gut to help guide their gambling ventures. They know the odds, can count the cards, know when to bluff and when to go all in. Spotting a professional player is easy to do; simply turn on your TV!
Professional gamblers, particularly poker players, have continued to gain exposure on a variety of sports and entertainment networks because of their unique ability to overcome the odds and win big at games of chance.
Because professional gamblers focus on the "skill" side of gambling, they almost always prefer card games, such as blackjack and Texas Hold'em poker, and are not likely to be seen around games that favor good old fashioned luck like slots or roulette.
Social Gamblers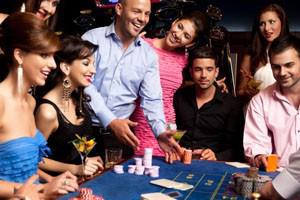 These players look at gambling as a simple recreational activity. They use their time at the tables to connect with like-minded people and enjoy the guilty pleasures that come with a trip to the casino like laughter, thrills, drinks and new friends.
You'll normally find social gamblers at crowded table games, soaking in the company of fellow players while modestly betting to extend their opportunity to enjoy the unique social dynamics on display at gambling destinations of both land-based and online varieties.
Social gamblers tend to feed off the energy of the moment, so the larger and louder the crowd at a table, the more likely you'll find social gamblers.
Conservative Gamblers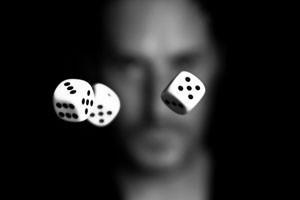 Similar to social players, these gamblers are at the casino for the experience more than the winnings.
As such, they'll typically be very cautious of their cash flow when playing.
Depending on the preferences of the individual gambler, you'll likely find him or her at a low minimum table game or penny slot bank.
These players are constantly aware of their budget, so don't expect them to step up to high stakes games any time soon. They bet cautiously and know how to pace themselves to extend their time on the floor and fun. Conservative gamblers will also spend a lot of time checking out different casino games to get a feel for where they are most likely to get the best bang for their buck and longest play.
Serious Gamblers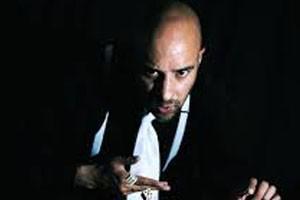 Sort of like a professional without the strong track record of consistent winnings, these players aren't afraid to take risks for the chance of a big win.
They often seek the adrenaline of a big win, which can become an issue in some cases. Serious gamblers can be found at a variety of games throughout the casino.
Be on the lookout for a more focused, intense player that seems more interested in the games than the general atmosphere on offer at the casino.
Compulsive Gamblers

From time-to-time, you'll almost certainly run across compulsive gamblers at your choice of casino. These pl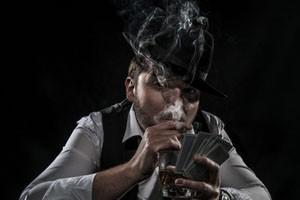 ayers only have one interest: playing their next game.
Often neglecting personal responsibilities and duties to gamble, these players are almost always in need of h
elp to address and solve their unhealthy addiction to games of chance.
While problem gamblers make up an extremely small percentage of the players at casinos, they are still a fixture at gambling destinations around the world. If you or someone you know is a compulsive gambler, don't hesitate to seek help in dealing with what can become a serious problem if left unaddressed.
Within each of these types of gamblers, there are a multitude of interesting personality traits to observe. Casinos are among the most diverse, inviting destinations for people from a variety of backgrounds. So, which type of gambler are you? If you don't know yet, hop on to CoolCat Casino and find out!