One of my favorite things to do when I am surfing online is go into the BBC's website and find out which new interesting shows they have or if there is a podcast I can listen to and learn something new. A few days ago, I ran into Tim Hartford and his series in Pop up Economics. Suddenly, I saw that an episode was entitled "When the Geeks Took Over Poker" and I was immediately attracted to the title and pushed play. The things I found out were so interesting that I just had to write a post about it!
The episode deals with how the new online and computer revolution and the people behind it have changed the game of poker, using the example of one of poker's most infamous players nowadays: Chris "Jesus" Ferguson. When he won the 2000 World Series of Poker (WSOP), he managed to turn the poker world upside down. Who was this hermetic cowboy guy that played like a robot and showed no tells?
Ferguson was truly the first computer geek that had managed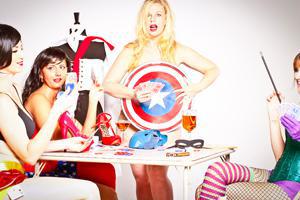 to walk away with the big prize, 1.5 million dollars. His final hand with poker legend T.J.Cloutier was truly one for the records, and almost everyone in the poker world missed it! In that time, poker was not as highly publicized as it is now, so the tournaments were not televised! The win came for Ferguson in the river, after both players had decided to go all in before the flop.
Although his final hand was pure chance, it was Ferguson's style of play what caught the attention of poker connoisseurs everywhere. He played the game mathematically, logically, not instinctually. No bluffs, just math. Where had this Jesus-looking guy come from? Where had he trained? The simplified answer would be the internet!
When he won the WSOP, Ferguson had recently graduated from UCLA with a PhD in Computer Science, specially focusing on virtual network algorithms. In other words, Jesus was a huge computer geek. Ok so he was smart and good with computers, but how did that make him so good in Poker? He was one of the first people that used the early stages of the Internet (where there were only green letters and commands) to play online poker and learn and analyze techniques to beat every possible hand.
Using a more complex version of John von Neumann's game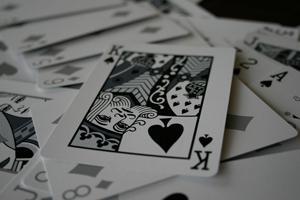 theory, he studied the logic of poker and created strategies that would present mathematical solutions to different situations that might arise in the poker table, including bluffing. For Ferguson, the bluffing and psychological mind games of poker are just results of the logic of the game itself.
Ferguson played relentlessly in the ICR poker platform. The ICR poker was a computer system that allowed players to lay each other by typing commands in the computer. Perhaps, it was the very first form of online poker ever created. Players played for play money, the true reward was the sense of pride of being #1. Guess who the top dog was? Chris Ferguson. After practicing insistently, running computers programs to analyze all of his games and coming up with a systematic system, he was ready to take Vegas by storm.
As history shows, after Ferguson things haven't been the same. More and more people got into online poker and merely three years later, Chris Moneymaker, an accountant from Atlanta, made history by winning the WSOP after qualifying at an online poker site. Ferguson lost a lot of his fame and money after fighting the US government in the Full Tilt Poker site scandal, but it cannot be denied that he truly was the messiah of the online poker revolution. After his defeat of Cloutier, not one single professional player has been able to win a WSOP final table again. The online players, the computer geeks are the ones that rule the game now and the online poker universe is stronger than ever.