Halloween is knocking on our doors and we're all focused on the costumes, the parties and why not? An interesting horror story!
Las Vegas is not exempt of scary stories and urban legends. However, the urban legends I did find which were written by a journalist named Heather, provoked in me a bit of laughter together with a bit of horror. They seem to be more like bloopers that happened to real people, than horror fantasies. Or do you think these are horrific enough? Halloween scary?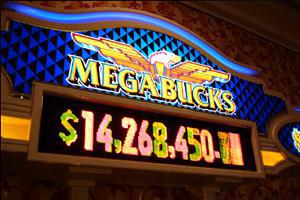 If You're Under 21 Then There's No Point In Gambling
In the early 90's, a Las Vegas woman took her 18 year old son gambling and enjoy some classic casino games. The mother and son team decide to play the Megabucks and guess what? The 18 year old ends up hitting it for $16 million! The mother, knowing the law, pushes the son out of his chair and sits down while yelling "I won the Megabucks! I won the Megabucks!" By procedure, when someone wins a jackpot, the surveillance team always checks the tapes before awarding the money.
They noticed that it was the 18 year old playing the machine who had actually won, therefore they rushed in and called security to go down and talk to the people. Security told the mother: "We can't pay you the jackpot because your son was the one that hit it and he has to be 21 years old to legally play." At which point she lost her senses and still, they refused to give her any money at all.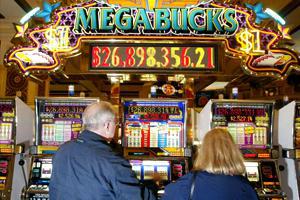 The Curse Of The Megabucks
The largest amount anyone has ever won on the Megabucks (a progressive slot machine) is $56 million. The guy that won was in his early 30's and from California. After he won he did what any sane person would do, he quit his job. But his company had a contract with him and the contract said that this guy had to be employed for a certain number of years. That company sued him for the exact amount that he won $56 million. This is one of the stories that make people think the Megabucks is cursed.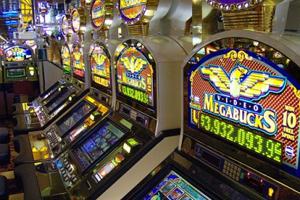 Double Hitter
Years ago, this man was playing the Megabucks and he hit the jackpot for $20 million. The casino worker came over, took him upstairs, and made him fill out paperwork. An hour later he was walking towards his car and as he was leaving he passed another Megabucks machine. He only had $20 left so he decided that since he had just won he might as well give his last $20 to the company. So he put the $20 into the machine and he ended up hitting the Megabucks jackpot again! Twice in one day for a total of $27 million.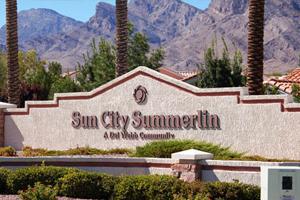 Every Action Has An Equal But Opposite Reaction
In 1990 Summerlin was built; a rich community 30 minutes away from the strip. Construction workers were digging up the ground and they were finding bodies from the mafia days. The company had to stop construction, rope off the area, and call in a forensic investigator. One of my friends was a construction worker and he said, "My boss told me that if I find any dead bodies, I shouldn't say anything. I should just cover it up with dirt or concrete and keep going. It cost too much time and money to stop." These houses go for 1 million dollars or more and it's interesting to think that some of them might have dead bodies under it.