Gambling is always great fun. There's nothing like a night out at a casino when you've got a sweet little bankroll to work with. If you're like us, you play for fun. Winning is icing on the cake, but the real fun involves hanging around with friends and enjoying your time.
But who says you have to actually gamble to have fun? Just talking about it can be a blast. So let's do that. Today, we've got some fun gambling facts you probably never knew. Enjoy!
Have you ever seen a Royal Flush in poker? Consider yourself lucky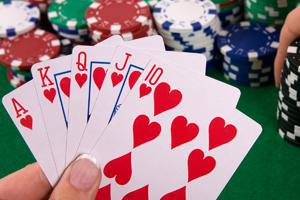 Did you know that the odds of hitting a Royal Flush in poker is 1 in 649,740? That seems like crazy bad odds when it comes down to it. And as a result you might think that you'll never see one playing poker live. But they pop up online way more than you think. That's because while you might play an average of 10 hands of poker an hour (it takes time to shuffle, deal, and actually play out the hand), you could very well end up playing 60 or 80 hands of poker online at various Internet poker sites. We don't offer online poker at CoolCat Casino. But we do have video poker. And since the game is fast, you might hit that Royal Flush more often than you think.
The number of unique possible poker hands is…
Well over 2.5 million. Seriously. With a 52-card deck, there are 2,598,960 possible 5-card hands that you could find yourself sitting with. This is surprising given the number of times my best hand has been 7,2 offsuit.
Most casinos are set up like giant mazes so you'll get lost
If you were to snap a bird's eye view of a casino, it'll actually appear like a maze. The slot machines are set up at various angles so that you'll have trouble finding your way out. Casinos want to keep you inside gambling, not outside where your money stays in your pocket. Thankfully, we don't keep you from leaving at CoolCat Casino. In fact, since everything happens on your Mac, PC, smartphone, or tablet, feel free to play from the park for all we care. Or even a corn maze if you feel so inclined.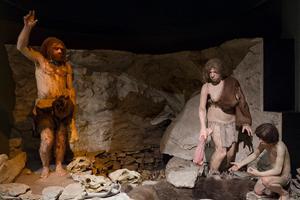 Multi-payline slots machines might seem modern, but that doesn't mean modern civilization invented it. The very first instance of gambling ever recorded goes as far back as 4th century BC. How do we know? Watching The Flintstones, obviously.
The oldest casino game is…
If you said Roulette, you win! Winner winner, chicken dinner, as they say. Or is that reserved just for Blackjack?
Very few casinos have clocks or windows
It's always 9pm inside a casino. Or so you'd think. Casinos are set up to ensure you lose track of time. There are no windows and no clocks, so you need to rely on your watch or smartphone to figure out what time it is.
In the mood for gambling? The real fun is right here at CoolCat Casino. Enjoy your favorite games now from anywhere you like. And remember, there's a clock right at the top of your smartphone, at the top of your Mac, or at the bottom of your Windows machine, so you'll always know when it's time to say goodnight.