Ever wonder if the online poker player you're going head-to-head is real? Not fake as in some sort of bot. But fake as in an account set up by someone with the goal of cheating?
When I've played online before, I've wondered that myself: especially when playing my cards textbook-perfect only to be smacked out of a hand by a true donkey that seemingly got lucky.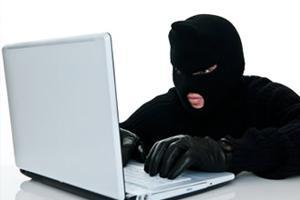 Poker sites are supposed to have anti-fraud measures in place to make sure the same person doesn't hold multiple accounts. That includes verifying every player's identity and making it impossible for more than one player to play from the same account or same IP address. And for the most part, the anti-fraud departments succeed in keeping players honest. But a recent report out of the UK makes me question how safe online poker sites really are.
A former WSOP bracelet winner is being sued for committing fraud against online poker rooms and payment processors.The story started back in 2011 when a bunch of high-stakes poker players started a thread on a popular online poker forum. They essentially accused Darren Woods (who won a World Series of Poker bracelet back in 2011) of collusion.
Collusion is when you work with another player to cheat the system. In online poker, that would involve sharing information with another player on what hands you have so that you can fold and raise appropriately.
Anti-fraud departments use complex algorithms and good old-fashioned detective work to root out collusion. If two players seem to be involved in the same winning hands too often, red flags go up. And while the anti-fraud department didn't catch anything in this case, the online poker forum members did. They pointed to data that showed Woods had amassed hundreds of thousands of dollars playing $500/$1000 online poker tables. Nothing out of the ordinary there, except for the fact that a poker player named Benkaremail seemed to play alongside him a lot of the time.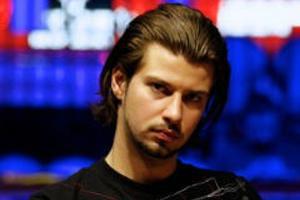 That brings us to today where a lawsuit against the player is now underway. It gets worse: Woods allegedly worked with his father to put together and operate the mess (or so the lawsuit suggests).
The accusations have yet to be proven in court, so we'll be watching to see what happens. But right now, it's not looking so good. And while we might see the question of whether this is true answered, I have a bigger question:
How on earth did Woods win a WSOP bracelet? Was there land-based collusion going on to? If his online collusion proves to be true, they might want to start checking out the cameras at the Rio for 2011.
Worried about online poker cheats? Avoid playing against other players and try video poker at CoolCat Casino instead. You play against the house and win automatically if you make the board. In many cases, all it takes is a pair of Jacks or better to win.