Nevada Gaming Control Board names first woman chair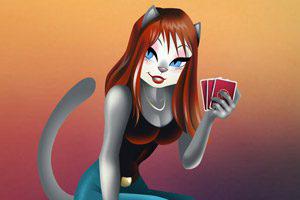 Nevada State Senator Becky Harris, a Republican from Las Vegas, will become the first woman to chair the Nevada Gaming Control Board, after agreeing to accept Gov. Brian Sandoval's nomination. She will replace AG Burnett, who exited last December after accepting a job at a Reno law firm.
As only the second woman to serve on the Board since the agency's establishment in 1958, and its first female chair, Ms. Harris comes with an impressive pedigree, having been an attorney and mediator before becoming a state senator after having earned her undergraduate and law degrees at Brigham Young University and two master's degrees from the University of Nevada, Las Vegas, including one in Gaming Law and Regulation.
Three main issues are expected to top her early agenda, including the issue of marijuana and casinos, casino resort security in light of last year's tragic mass shooting and nationwide sports betting, an issue currently before the U.S. Supreme Court with a decision in favor of legalizing sports betting across the nation widely expected sometime in the spring.
The marijuana issue pits the state, where marijuana is legal, against the federal government, which still considers it illegal, putting the casinos in-between. Eager to avoid unwanted or unnecessary controversy, and a bit between a rock and a hard place, Nevada casino operators have so far not allowed pot on their premises, using their own internal rules. Many casinos, are, however, interested in letting their patrons partake, but are afraid of running afoul of federal law. The Board has already discussed the topic, and Ms. Harris's tenure is likely to see the discussion continue.
For now, Ms. Harris will only serve to fill out the remainder of her predecessor's term, which will end in 2019. What happens then is anyone's guess, as Gov. Sandoval will be leaving office at the end of his last elected term in 2019 as well, leaving who will appoint who to the top post next year open to speculation.
MGM looks to pick up Caesars properties in Macau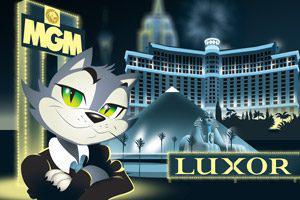 Publicly traded MGM Growth Properties, majority owned by MGM Resorts International, has announced its real estate investment trust (REIT) has offered to buy the REIT that manages several Macau properties operated by rival Caesars Entertainment Group.
The proposal includes plans to purchase 100% of Vici Properties Inc. outstanding shares for $10.50 per share, as outlined in a letter by the Chairman and Chief Executive of MGM Growth Properties, James Murren. The letter went on to say, "We believe this represents a meaningful premium to the potential value your current shareholders would receive in the event of an initial public offering, especially after considering the fees, discounts, dilution, risks and uncertainties associated with such an offering."
So far, Vici has yet to respond to the offer, which states that remuneration would be in the form of shares in MGM Growth Properties, with a small portion of the offer in cash. Were the deal to go through, the combined REIT would be valued at around $22 billion and MGM Resorts ownership stake would be reduced to 41%.
MGM Resorts International is a global casino monolith, operating such iconic Las Vegas properties as the Mandalay Bay and the Mirage. MGM Resorts International is also the parent company of MGM China Holdings, Ltd., the Macau based casino operator, whose holdings include the MGM Macau and the MGM Cotai.
Vici was created as part of Caesars Entertainment Group's reorganization as it finally emerged from bankruptcy last year. Privately owned by some of the groups' former creditors, the company's property portfolio includes some 20 casino properties, including the legendary Caesars Palace on the Las Vegas Strip.
Online casino gambling a boon for New Jersey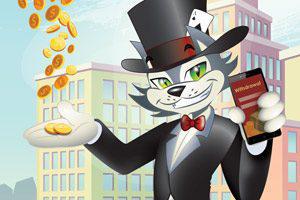 In a new report released by NJOnlineCasino.com, New Jersey's legal online gambling industry saw impressive growth last year, bringing in $245.6 million in revenue to provide a much-needed boost to New Jersey and specifically Atlantic City casinos. According to the report, to-date, New Jersey online gambling has contributed some $722.4 million in annual lifetime revenue.
"The 2017 results for New Jersey's legal online gambling industry gave us new high-water marks for the industry, which has been the rule rather than the exception since it was regulated in 2013," said Chris Grove, a gambling industry expert who authored the report for NJOnlineCasino.com. "More importantly, online gambling continued to buoy Atlantic City. It's clear that regulated online casino and poker sites are a maturing industry that will benefit New Jersey's economy for years to come."
The report reached several key conclusions, including: that the injection of nearly a quarter of a billion dollars into Atlantic City casinos regulated online gambling has spurred the growth of land based casinos; new brands help stimulate growth; and new games and payment methods to be rolled out in 2018 are likely to improve revenue gains, albeit at a more modest pace than seen in 2017.
Online casino games generated $221.3 million for the same period, showing a 30% rise from 2016, while online poker revenue fell to $24.3 million, down 8.5% year-on-year.
Louisiana legislators propose help to casino industry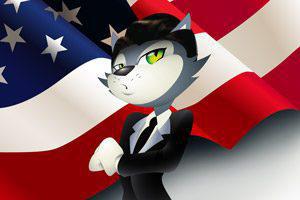 A legislative task force in Louisiana has recommended transforming the state's 15 licensed riverboat casinos into land based casinos. The group, known as the Riverboat Economic Development and Gaming Task Force has also proposed increasing the size of casino floor space.
In 2016, the state pulled in $906 million in revenue thanks to riverboat casinos, the state's only land based casino in New Orleans, the state lottery and slots and video poker machines. The task force has argued that a lot has changed in the state since it's most recent gambling laws took effect 27 years ago, and that it's time for a legislative overhaul.
The original 1991 law was meant to use the mystique surrounding 19th century paddleboat casinos sailing up and down the Mississippi river as a tourist draw, but such romantic notions never materialized, with the law being quickly amended to state that the riverboat casinos don't actually have to sail.
Most today appear as if they are land based casinos, with only a skeleton boat frame beneath them to keep them in compliance with the law, and are surrounded by extensive land based establishments that include retail shopping complexes, hotels, restaurants, theatres and other attractions. However, because the old law states the casinos must be riverboats, they are still required to have an operating paddle wheel and a maritime crew.
The task force has suggested that these archaic requirements be lifted and that the casinos now be allowed to operate within a quarter of a mile of the river, allowing them to effectively expand into land based operations while keeping them from moving deeper into the major cities they abut.
The proposed legislation also seeks to expand casino "gaming floor" space beyond the current 30,000-square-foot limit, to accommodate the larger slots machines now in use in most riverboat casinos and to allow the gaming floor to hold additional amenities, such as bars or cafes.