So, you've heard that video poker is a lot like live poker, except you don't actually have to play against actual people — and you can win without even trying. And naturally, you're all in. You're ready to shuffle up and deal. Your chips are all on the table. And then it hits you. There's a ridiculous number of video poker options.
Choosing the right video poker machine can be a nightmare. But don't worry because we're here to sort it all out for you with five useful tips that'll help you play the game you want.
Check out the pay table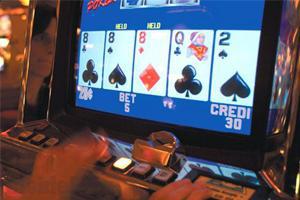 Did you know hitting four of a kind on one video poker machine could be more lucrative than hitting a Royal Flush on another machine? It seems kind of crazy at first glance. After all, the odds of hitting a Royal Flush in poker are way less than hitting four of the same cards, no matter which type of poker variation you're playing. But when you play video poker, things get turned on its head. Thanks to the presence of wild cards, some payouts might not be as lucrative as others. Things can vary dramatically from game to game, so be sure to check things out before you commit to a specific game.
Choose your favorite number
If you need help deciding on a specific video poker machine and you're having trouble picking a favorite, just pick your favorite number. Chances are there's a game that incorporates that number and makes it a wild card. You'll definitely find video poker machines where the 2, 7, or 8 is wild. And, of course, Jacks are often wild cards. If you're all about lucky numbers, picking a game based exclusively on that could be a good bet.
Double check for double-or-nothing rounds
Did you know that some video poker machines let you gamble your winnings in a winner-take-all match against the house? It's true. After winning big, you might be asked if you want to put it all on the line against the dealer in a one-card showdown against the house where the highest card wins. Not all video poker games offer that feature, though, so be sure to consult the rules first.
Check out the hand rankings requirements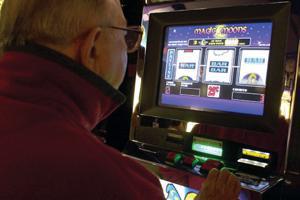 Imagine winning a hand of poker with a pair of Jacks, all without actually having to face off against any other player. And all without having to bluff your way to victory. Well, in many video poker games, that's all it takes. Instead of playing against other players, you are simply trying to make the board. Each video poker game has a hand ranking system. As long as your hand ranks on the board, you win a payout. The better your hand, the more money you'll make, but in many video poker games online and off, all it takes is a pair of Jacks to get paid out. There are some games, though, where you might need a pair of Queens or even two pair to win money, so be sure to check before sitting down.
Pick a theme
If you're still having trouble deciding on a game, you can always go by theme. At CoolCat Casino, for example, you can pick from All American Poker (break out the fireworks), Loose Deuces (definitely some Lady Luck involved here) and Mystery Bonus Poker (which is a real whodunit).
All set to play video poker?
Check out the huge selection of games at CoolCat Casino. You'll find 16 different video poker games to choose from. And best of all, you can play for free to test the waters. All it takes is an account (also free), so come ante up and win.