With more and more people playing video poker, there's a higher amount of players that might need a little guidance on this topic. Sometimes players overlook certain details that they might not think are important at first glance, but those little details can affect your possibilities of having the fun you want to have and winning big. There definitely are good ideas and bad ideas for everything, good ways and bad ways, and video poker is no exception. Here is a small list of do's and don'ts that are a good idea to follow so that you have the best experience possible when playing video poker.
First off, here are the Do's: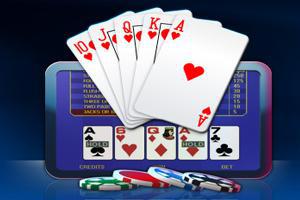 Video poker is the only casino game that actually tells you the exact theoretical payback. It is highly recommendable to learn the best game returns. These tend to be displayed on the games glass or in the game's help menu. This way you know exactly how to get the most out of your playing dollar. Once you know this, practice at home until you know you are ready to go to a casino, or even Vegas, and profit big. Consider it shopping around.
Always, always bet max coins. Only at the max do the real winnings become active. With a max coins bet, such hands such as a Royal Flush or other very strong hands will get the bonuses that one really want or at least payout big. We all want to rake in the big bucks. If the max bet at a certain denomination is too big for you, then switch to a lower denomination machine and play that one at max. Never play a machine not up to potential.
Next, there is a little thing called the slot club. Do like Starsky and Hutch and DO IT! This may seem unnecessary, yet it can give players tons of complimentary points and offers. Without the membership you are just one of the normal players with no benefits. Another very good reason to be a member of the slot club is in case you earn taxable winnings, or winnings in excess of $1,199. The casino will keep records for you so you know what to report to the IRS and your win/loss stats. They can only do these things if you are a member of the slot club.
Definitely learn how to play your favorite video poker games, and learn to play them well. This is one game where you can actually practice and become good at it. This game, like blackjack, can be beaten if you know the right rules and strategies.
Now her are the dont's: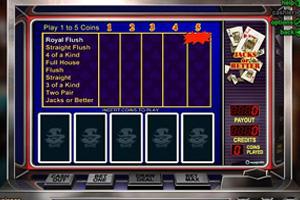 Don't go in over your head. Always set a budget for yourself for the game session. Leave you have reached it. It is all about discipline. Don't let yourself fall into the "oh, just one more round" trap. Also, do not chase the money. Don't double up to catch up, as they say. Don't let it consume you. All these thought processes will most certainly sink you deep in the hole.
Here's one some might laugh at. Do not drink too much. Truly, some players begin to go in over their heads because they did not watch their alcohol intake. Even just a small buzz can lead you to make a bad decision or mess up a strategy. A serious video poker player does not let the drinking get out of hand. Again, it is all about discipline.
On a similar point, do not play next to a person who has had too much to drink. An annoying, loud drunk will distract you and just plain ruin your fun. It is preferable to pick another machine or even just come back later.
Finally, don't play a machine with sticky buttons or buttons that don't work too well. This may be a little obvious, but it is more than just the buttons not working. As a player you will be more concentrated on that fact that the buttons are not to your liking than the strategy for winning. You won't be able to win the money you could be winning, and you will be just plain frustrated and have a bad time. Even if that machine is the only machine available, don't play. Wait or come back if you have to.
So those are some tips to improve your video poker experience. Now it is time to enjoy. Enjoy.