The New Year is finally upon us, and it is time to let the festivities begin. There are lots of ways to celebrate, and they are all valid. If you like to go out and party, then do so; if you like to spend this time with you family, then by all means spend it with them. If you like, however, to sit quietly at home and play a few games, then CoolCat Online Casino has the recipe for your New Year's entertainment. We have picked out some games that we think you quiet gamers might like to play on New Year's Eve.
Pharaoh's Gold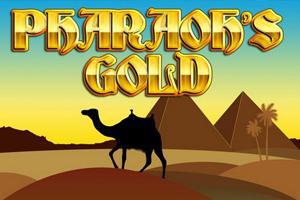 As one of our classic slot machines, Pharaoh's Gold comes with one the best pay outs on our list and we know it is one of people's favorites.
This game is the one to grab, and just like any other slot game, the process is very simple. Match up the symbols on the pay line and cash in on the winnings; it is that simple. You do not need to be a cryptologist to play this game. This game has a progressive jackpot to spice things up even more. Do you think you have what it takes?
The Three Stooges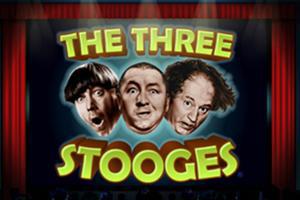 Remember this classic show? Remember how much it made you laugh? Well, now you can relive those great times by playing The Three Stooges slot game. It guarantees loads of fun and excitement. It has lots of symbols that trigger heaps of rewards and bonus features.
The Three Stooges is a five reel 25 pay line slot game that is sure to make your head spin. If you manage to get Moe, Curly, or Larry three times anywhere on the reels, this triggers an astounding bonus feature. The bonus feature that is revealed takes you back you to the yesteryears of this hit show through a video clip in sepia. After that you can play the bonus round which awards free games, if you triggered the Moe Money or Curly Cash bonus feature, of course. The Larry Loot bonus feature carries prizes.
America's vaudeville act heroes Larry, Curly and Moe are back to bring you cash. Nuk, nuk, nuk!
Craps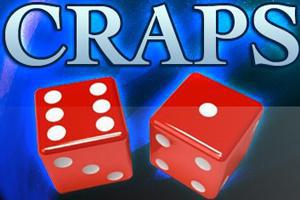 Want to have a spectacular New Year's Eve? Want to win boat-loads of money? Want a game with a strong strategic element along with the luck factor? You should try out the game of Craps. Forget about waiting for Lady Luck to blow on your dice. This realistic game is the perfect way to pass the time.
Craps also gives you the option to play with play money in case you need to practice. This game might seem a little overwhelming to rookie players, but figuring out how to play craps online is actually quite easy. Once you have the hang of the game, it is no big deal. The dice are rolled and players are paid out depending on what they bet on.
The betting part is the confusing, part, right? Well, on the Craps page at the bottom there are some links to site that can help you improve your Craps game. Come on and give it a whirl.
Pontoon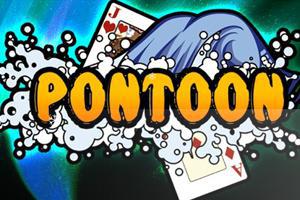 Are you a blackjack fan and want to try a different version? Come on and try Pontoon. This is the classic British version of Blackjack. If you are bored with the American version, then try this game. The goal is the same, though; reach or come as close to 21 as you can without going over.
There are a few differences in the rules, so make sure you brush up on them. The best part about playing Pontoon at CoolCat Casino is that you can have Insurance as well. Pontoon Blackjack Insurance will give you a chance to win if you believe that the Dealer has a Blackjack. That is a real clincher.
Aces and Eights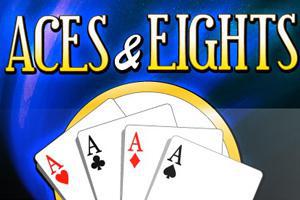 This game is a real pick-me-up game. It is loads of fun and excitement. The fast-paced, action packed game of Aces and Eights Video Poker will give you chills and thrills.
Normal winning poker hands apply, but if you get four-of-a-kind Aces, 8s, or 7s, you get special prizes. You can make your prizes even bigger by playing the Double or Nothing round.
Are you ready for some action? Play Aces and Eights.
If you're the type of person who enjoys spending some quiet time and still have some fun instead of the big crowded parties these games are guaranteed to keep you entertained this New Year's Eve. Have a Happy New Year!