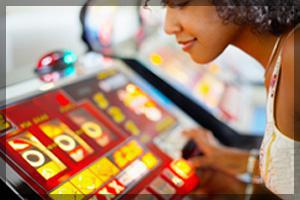 The slot machine players' greatest prize is to win the progressive jackpot. There aren't any special tricks, magic words, or blessed rabbit's foot that is going to help you win. A win is a win, and a loss is a loss, everything is determined by a random number generator in the machine. This little RNG microchip is ALWAYS producing random numbers, even when no one is using the machine, that means that no matter who sits down to play, their chances of winning or losing have nothing to do with the person was sitting there before them.
Now, that you know the realities of casino slot machine play, here are a few things you probably didn't know about the machines that offer slot players the progressive jackpots.
If the casino big wigs believe that your progressive jackpot win was won only due to machine error, they can and will refuse to payout. Make sure that the machine you sit down in front of is in good working order. If you don't know, ask someone in maintenance.
Don't lose your money faster by playing more than one slot machine at once. Hitting the progressive jackpot is hard enough on one machine; the odds don't get any better playing on more than one machine. Don't be a slot machine hog.
If you're at the casino during the busiest hours and there is a slot machine open, just waiting for someone to come sit…you might be staring at a machine that has been handing out losses. If it's a progressive slot, by all means, try your luck. You may end up with a bigger progressive jackpot.
If you find a progressive slots machine at which you are winning a little and losing a little, stick with it! If you haven't busted your wallet with losses, you may just have a progressive jackpot payout in your near future.
The loosest progressive slot machines will always give the best payout. Unfortunately, finding them is a lot a like looking for the casino Holy Grail. The only ones that would know where they are are the casino executives…and they aren't telling.
Playing the progressive slots for a chance at the progressive jackpot is a titillating temptation that many slots players fall under. While your chances of winning are slim, you should still have fun – responsibly.