Casino. 21. Rounders. The Cooler. These are some of the most popular casino movies of all time. But as passionate casino players, we know there's an entire world of undiscovered and unforgotten casino movies to exhaust any Blu-Ray player. So here it is—our list of the five most underrated casino movies of all time.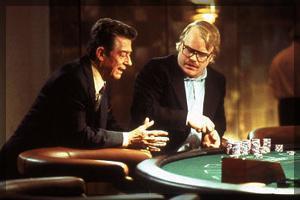 Owning Mahowny
What happens when you combine a bank manager with a gambling problem and access to literally billions of dollars of the bank's money? We'd like to say "hilarity ensues" but this movie is actually one of the saddest casino movies we've ever seen. Still, we love the storyline of Owning Mahowny and the fact that this casino movie was based on a true story. If you love reliving the gambling scene of the 1980s, this movie is for you.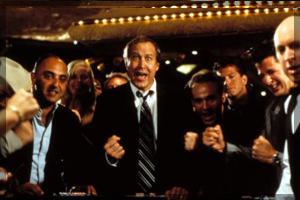 Vegas Vacation
If you're looking something a little more lighthearted after watching Phillip Seymour's performance in Owning Mahoney, download (legally from iTunes, of course) Vegas Vacation. This is by far one of Chevy Chase's finest movies, and the laughs never seem to stop. We love this one so much because unlike a lot of other Las Vegas movies that deal with losing your shirt in Sin City, this one's way more lighthearted.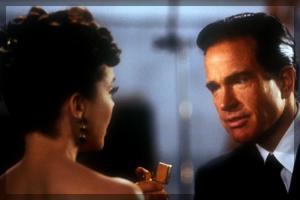 Bugsy
Ever wonder how Las Vegas went from a deserted wasteland to an oasis of entertainment? Watch Bugsy. But be warned. It ain't pretty. This gambling movie tells the story of how American Gangster Ben "Bugsy" Siegel essentially created an entire industry in Nevada by starting large-scale development of the Las Vegas Valley. Why do we love this one so much? Because today's Las Vegas, controlled by a handful of mega-corporations, isn't really a far cry from the Las Vegas of yesterday.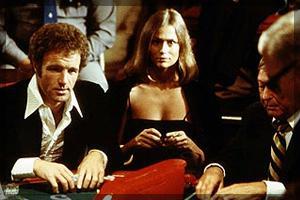 The Gambler
What do you do when you lose your money, borrow from your sister, lose that, then borrow from your mother, and then lose that? You gamble some more. That's the premise of The Gambler, one of the all-time classic gambling movies that most new online gamblers haven't heard of. This is James Caan at his finest, and we love the fact that this intelligent literature professor isn't so smart when it comes to playing responsibly.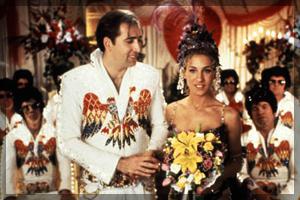 Honeymoon in Vegas
We've heard of people winning big in Vegas. But most people don't usually win other people's wives. That's the premise of Honeymoon in Vegas, another James Caan gambling movie classic. The film also stars Nicholas Cage as the guy who loses is wife in a high-stakes game of poker gone wrong. Sex and the City star Sarah Jessica Parker rounds out the cast as Cage's wife, who starts to fall for the older, clearly better gambler in James Caan.
Don't see your favorite on our list of underrated gambling movies? Comment on this post and tell us what you think.