Can you make a living playing poker? Just ask Antonio Esfandiari, who leads the world with the most poker winnings in history, raking in a cool $25,922,721 in winnings as of March 1, 2014.
Or Canadian poker player Daniel Negreanu, who has $21 million to his name and sits right behind Antonio for amount of winnings. There are guys like Phil Ivey and Phil Hellmuth, who collectively have nearly $40 million in winnings.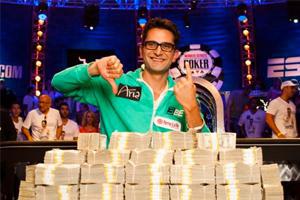 I know what you're thinking. These guys are famous. They're household names. Yes, they're amazing at poker, but they probably get bought into a lot of the games they play, being staked by even richer players and getting paid by the brand they represent to be on TV. That's true. But they got where they are today because they were great at playing poker and because they won.
These guys don't do anything else for a living. They sit down and play poker all day. Actually, not all day. With the kind of money they have, they can afford to play a few tournaments a year and never have to worry.
So what about the rest of us? Can ordinary guys like us make a living playing poker. Consider the names Steve Gross, Greg Hobson, Daniel Kelly, and Nick Grippo. Never heard of them? Well, they've collected millions of dollars playing poker tournaments online. Each has collected between $2 million and $3.5 million playing online. And many of them have also earned cash playing at land-based casinos too.
There are scores of guys like this—and you can look up many of them online. But here's the secret. Most of the people who make a living can't be looked up online. Here's why: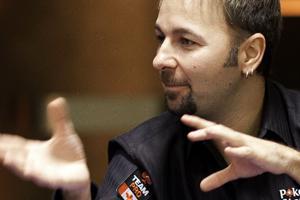 Most poker publications only track online poker tournament winnings. There are about 240 players who have each won over a million bucks playing in online poker tournaments. And there are loads more who have won tons of cash approaching the million-dollar mark. But there are also players who have won millions playing cash games. Online poker sites report tournament results. In fact, they're available for everyone to see, including the poker publications. But cash games are different. Poker players can come and go as they please, and winnings and losses aren't tracked by the publications.
Many successful poker players make a living by grinding the tables. That means they put in a lot of time and effort seated at online poker players aiming to rake in win after win after win. And it gets better. With online poker, you can play multiple tables at the same time. That means more opportunity to win. It also means more opportunity to lose if you don't get the cards you need, but there's a silver lining in all that.
A lot of online poker sites offer point races that reward you for being a hardcore poker player. You can pocket extra money for putting in the most hours, which could end up covering some if not all of your losses.
If you're interested in making a living out of online poker, there are a lot of good sites out there to choose from. We don't offer online poker at CoolCat Casino, but you can try your luck at video poker. If you're new to the game, it's a great place to start.