At Cool Cat Casino, we are convinced that the best posts we can write, are based on our members' experiences. Your experiences! Therefore, we took the time to collect the craziest or most bizarre casino stories you, our CoolCat Casino members, have experienced.
These are stories shared by our customers on our social media profiles, private messages and even through Live Chat. If you like this post, just share more stories with us so we can create a series of the Coolest Casino Stories on regular basis.
Bathroom Chips Hoarder – Emily, from Brooklyn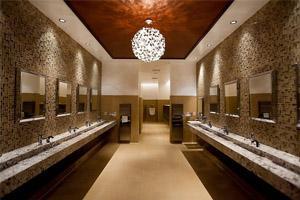 "I once went to the bathroom of a major Las Vegas Casino. As I entered, I saw a very attractive woman that must have been in her twenties, insert casino chips in her underwear. From this awkward scene, which had many weird components, the one that shocked me the most was the fact that the lady did not stop piling the chips in her underwear once I came in.
She looked at me, kept doing her business and once done, she pulled down her skirt and walked past me like if she had just finished touching up her make-up."
Casino Mariachi – John from Cleveland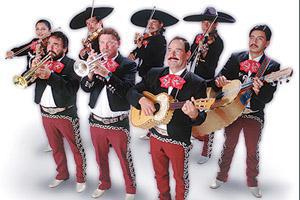 "My father and I were traveling through the Caribbean and on a hot day, we decided to go to a casino even though it was noon on a Wednesday. We were bored at the hotel and decided to do something different and go to a casino outside of the tourist area for a change: "let's go to a casino on a day and at a time where it will be quiet." Or so we thought. When we entered, we found out that this casino specifically has a special bonus day on Wednesdays. We not only found three different groups of bachelorette parties who were extremely loud, some of them dancing and having a blast, but also a mariachi band was hired to serenade a woman whose boyfriend had just proposed. But then, when we thought that it couldn't get any crazier, a group of five mime clowns entered the floor serving free special cocktails to everyone while gesturing and giving us a show. I kid you not! My father and I walked around extremely entertained for about two hours before we hit our usual game, the Blackjack table. It all happened at 12pm on a regular week."
The Poker winner who wasn´t – Laura from Seattle
"My best friend and I usually play poker at casinos. We are extremely serious about it, so you will always find us in the quiet tables where almost no one dares to speak. One time, we were playing on a full table.
Everyone was silent and we were about to end a round when all of a sudden, one of the players screamed from the bottoms of his lungs "BINGO." My cards and my friend's flew all over the table. A lady dropped her drink on the table and the security team came running out of nowhere. Turns out he had a High Card, but hey, he lost it all. The game was nulled."
Faith in Humanity Restored – Jackie from San Antonio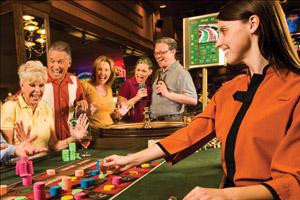 "I once witnessed how a man won $5,000 at the roulette table. After fifteen minutes he won $1,000 more. It was a nice table to be at. We were all chatting and found out that one of the ladies playing was visiting from Argentina, because her daughter won a scholarship at UTSA. She also told us that her daughter is the first person in her family to go to school and even win a national award for best high school grades in Argentina. You know, we were all interested in each other. At one point, the man who won all that money, stood up, took all of his chips and gave it to the Argentinian lady. He only said, "this is your scholarship for raising that daughter," and left. I promise this is a true story. The man didn't even give us the time to react. The woman, who barely spoke English thanked him in both languages and couldn't stop crying. She kept asking us the exact words the man said as if she wanted to record them in her mind and make sure the language barrier wasn't stopping her from telling her family the story. So yes, I witnessed one of the most beautiful real life stories I've ever experienced, in a casino."
Remember, this casino blog is yours. You can always send us suggestions for posts or feedback that you may consider important. We want to know what you think!