What is Las Vegas without casinos and their famous bars, outstanding shows and night clubs? There are hundreds of all kinds of bars at Las Vegas Strip, but as always there are some that are worth visiting and some that no so much. We wanted to share some insight on those places we believe are for sure the must visit ones as and display a general look of what they have to offer while you are in Vegas; It can be said that they are little pricey, but come on, it is Las Vegas Strip.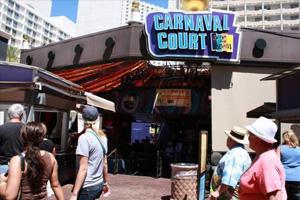 Carnaval Court Bar & Grill
Carnaval Court Bar is one of those places on Las Vegas Strip that is great for friendly group gatherings. The atmosphere is exactly what Vegas is all about, great fun and really loud. If you want to show off your best moves there is a big dance floor with different DJs every night and go-go dancers for the real drive. Professional bartenders will make sure that your drinks are as strong as you asked them to make them.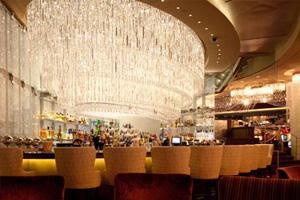 Chandelier Bar
If you are looking for something more cheek and over-the-top then Chandelier Bar is expecting you. It is a mix of music venue, lounge and a simple café for conversations divided into three levels. Chandelier Bar is located in Cosmopolitan complex, in the center of casino floor. The name comes from the famous crystal chandelier that creates the basic atmosphere of luxury of the bar.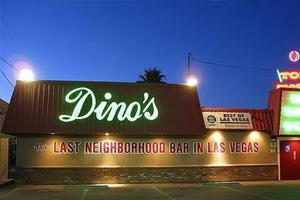 Dino's Lounge
Let us move on to a place where you will feel more free and wild. Dino's Lounge welcomes everyone who is open for adventures, karaoke, beer pong and biker comps. The place is cheaper than most of the bars at Las Vegas Strip. So, go ahead, grab a pitcher and call over all of your friends to get the crazy night started.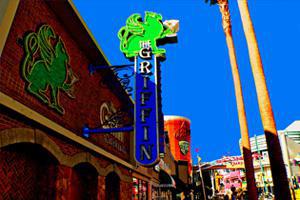 The Griffin
Romance is not one of the popular themes of Las Vegas Strip but at Griffin Bar a central fireplace, brick arches and a black velvet curtain brings a complete new touch to it. The atmosphere is quite relaxed and chill, but those who had some strong drinks can pop in to the back room and enjoy electronic music later in the night.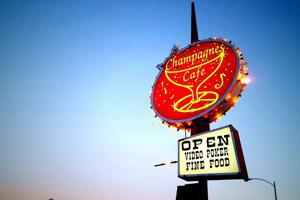 Champagne's Café
Last but surely not the least, we have Champagne's Café on our list of 5 must visit bars at Las Vegas Strip. It is another really luxurious bar with red leather booths and brocade velvet wallpapers. It is open for 24 hours and attracts more devoted clients that love to feel as if they are at home.
We truly hope this article opens up a new variety of choices and activities for you to enjoy while on your trip Las Vegas, at CoolCat Casino we know our players and always want to provide them with the best information possible. If you have visited any of these wonderful locations in the past, leave us a comment telling us what you experienced and if you have any special recommendations for first time visitors.